Martin Luther King Day continues to inspire
On Monday, Jan. 21, Atlanta celebrated the life and legacy of Rev. Dr. Martin Luther King Jr. as well as reflected upon the changes and lack thereof since his death nearly 51 years ago during the civil rights movement of the 1960s.
Around 2 p.m., anyone walking around Peachtree Street and Andrew Young Boulevard in Downtown Atlanta saw a variety of posters with Dr. King's quotes and a diverse, energized crowd gathered for the march and rally in honor of Dr. King. He inspired change through peaceful means in his work and continues to be an example of how to fight against oppression and prejudice.
"Nowadays, whenever something happens with a police shooting or something, people come out here and they're peacefully protesting," march attendee Yemane Clarke said. "Now you can say that they got that from Martin Luther King as an example because even though they were water hosed, falsely arrested, beaten, they still stayed on the course of peace. I think a lot of our youth is still doing that today, which I think is great."
From the Women's March to the March for our Lives, recent government issues have sparked peaceful protests. Martin Luther King Day was an outlet for Americans' voices. Adam Staudacher of the Party for Socialism and Liberation came to the Atlanta march to represent for the incarcerated who cannot share their voices.
"I think [Martin Luther King Day] is about people coming together from different backgrounds and finding solidarity to end the three things that MLK fought against, which were poverty, racism and militarism," Staudacher said.
Junior Natalie Carlomagno from Walton High School in Marietta, a march attendee, organized the walk out against a lack of gun reform at her school last year.
"The civil rights movement was the first surge of the youth getting involved and people really getting out to fight for their rights, and that's happening again now, and I think it's my part to come out and do it," Carlomagno said.
Clarke believes that while justice reform is one of the areas he has seen the most change, it is also where he thinks there is still a need for change.
"We start off with Martin Luther King and his speech 'I Have a Dream' in 1963," Clarke said. "The change that came from that and the main message we got was justice and equality."
While people march to voice their opinions against current issues, Dr. King stands for much more than peaceful protesting for many people attending the march and other events across the nation on the holiday.
"MLK showed me being black is O.K.," Jasmin Hunter of Miller Grove High School in Stonecrest, Ga., said. "It's free. You don't have to force anything. You can do what you want and be proud of it. It doesn't mean you are less of anything. It means that you're better than what they think you are."
In honor of Dr. King's frequent sermons about the need for love, people participated in the national day of service as well. The day of service is meant to bring communities together to make Dr. King's vision of a "Beloved Community" a reality.
"Some people said this hate was here already, and it was just ready for people to come out of their true shells, but I think people genuinely have love in their hearts," Clarke said. "They may be a little misguided with politics and strong hearted with it, but I think when you strip all of that hate down and that message down, love should be there. You would hope love is there."
Leave a Comment
About the Contributor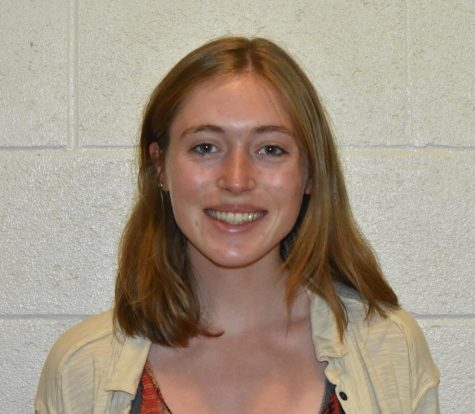 Ellie Werthman, Co-Editor in Chief
Ellie Werthman is a senior at Grady High School and co editor-in-chief this year. Along with working for the Southerner, she debates for the Grady Jesters...