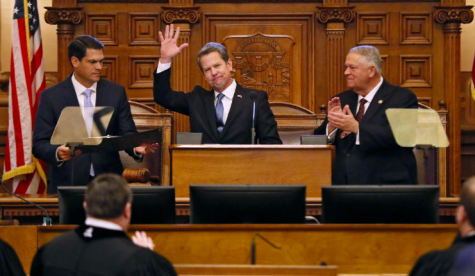 George Lefkowicz, News Section Editor
January 18, 2019 • No Comments
Newly-sworn Gov. Brain Kemp Kemp outlined his budget objectives, which included a pay raise for the state's teachers.  Kemp began his address to the legislature on Jan. 17 by citing a parable about strong foundations before paying tribute to former Republican governors Nathan Deal and Sonny Purdue...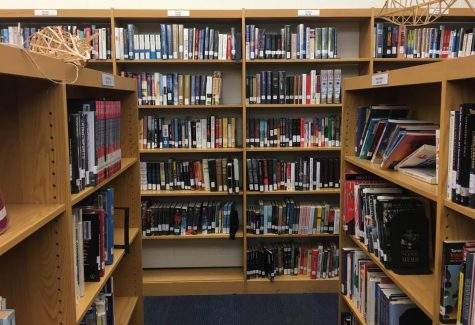 January 15, 2019 • No Comments
Atlanta Public Schools' Superintendent Dr. Meria Carstarphen is trying to encourage more students to read. With reading levels on the decline nationally, Dr. Carstarphen knew there needed to be change, so she introduced the new Race2Read program. The program requires students to log hours...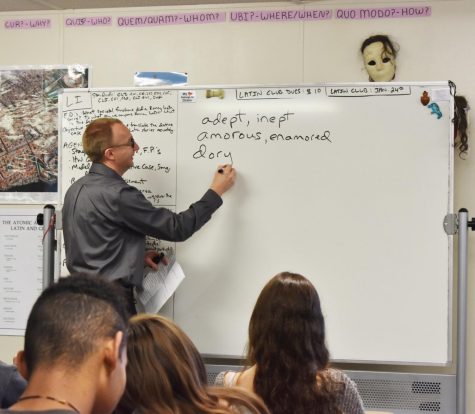 Latin program's interest drives demand at Inman Middle School
January 11, 2019
At Inman Middle School, as long as students and staff can remember, there have always been two languages offered: Spanish and French. Those programs have...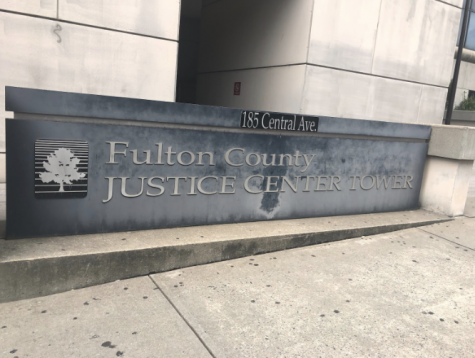 Fulton County public defenders stand for the voiceless
January 8, 2019
Mr. Smith* stands in court as the judge reads his charges off to him. He is being charged with child molestation. Smith has previously had convictions...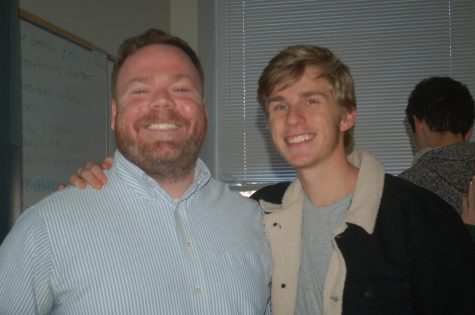 School prioritizes teacher satisfaction
December 20, 2018
Math teacher Will Melton arrives to school every morning at 7:30 a.m. hoping to meet students who need extra help in class. However, there are...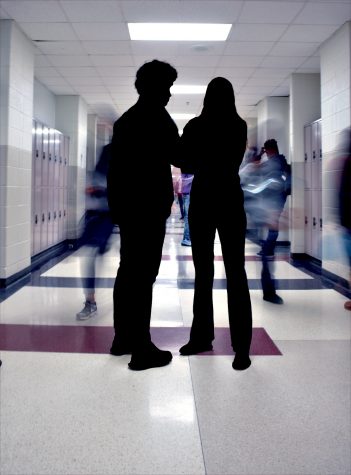 Words Unspoken: Sexual misconduct stories brought to light
December 18, 2018
When then freshman *Amy found herself running barefoot through the streets at 10 p.m. several months ago, she was forced to grow up too fast. A few hours...
Are you planning on going to see the Little Mermaid running from January 17th-19th?
Yes, count me in! (75%, 12 Votes)
No, I have a conflict/am not interested. (25%, 4 Votes)
Total Voters: 16

Loading ...
Yearbook prices increase this week
January 22, 2019
Yearbook prices increase Friday, Jan. 25. Please click HERE to order today. Seniors should not purchase their yearbooks online because they are included in their senior fees. The last date to purchase personal or business ads for the yearbook will be Friday, March 1.
Students perform well in social science fair
January 22, 2019
Grady students performed well in Atlanta Public Schools' social science fair. The results are: Sahana Parker, Jessie Bouterse, Devin Cotrell: "Immigration in America: Past and Present" - 1st place. Anna Fedorova, Erin Taylor, Dana Richie: "The Science of Hugs and Heart Rate" - 2nd place. Lauren Silcock, Mackenzie York: "Which...
Georgia Tech sponsors industrial engineering camp for high school students
January 14, 2019
Georgia Tech's Industrial Systems and Engineering School is sponsoring a camp designed to introduce high school students to the field of industrial engineering. The camp, which runs from Feb. 18-22, is intended for students who excel in math and science, especially underrepresented minority students. The camp is on the Tech campus...
Follow The Southerner on Twitter
The players watch in anticipation as the ball flies across the field, past

[…]
Monday, January 21

Varsity Boys Basketball

Henry W. Grady High School 79 - Westside 71

Monday, January 21

Varsity Girls Basketball

Henry W. Grady High School 31 - McIntosh 60

Saturday, January 19

Varsity Girls Basketball

Henry W. Grady High School 42 - Douglass 51

Friday, January 18

Varsity Boys Basketball

Henry W. Grady High School 51 - Decatur 42

Friday, January 18

Varsity Girls Basketball

Henry W. Grady High School 39 - Decaur 41
Region 6AAAAA Boys Basketball Standings-Grady
| | | |
| --- | --- | --- |
| Team | Conf. | Overall |
| Grady Boys | 3-8 | 8-13 |
Region 6AAAAA Girls Basketball Standings-Grady
| | | |
| --- | --- | --- |
| Team | Conf. | Overall |
| Grady Girls | 5-6 | 9-10 |
Videographer: Kaitlin Palaian. Edited by Elise Isakov. The Tucker Tigers defeat the Grady Knights 78-49 in a non-region, post holiday break game at Grady on Saturday, Jan. 5, 2019.
January 14, 2019
The Ultimate team will hold tryouts starting Tuesday, Jan. 22 through Friday,...
January 11, 2019
The Knights' girls and boys basketball teams are firmly into their region schedules...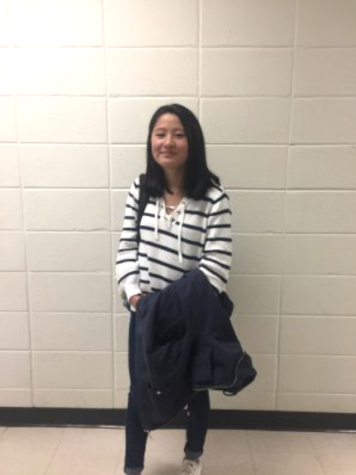 January 17, 2019 • No Comments
So many students packed into one school can become a little overwhelming if you're not used to it. This came as a shock to one particular group of students who attended...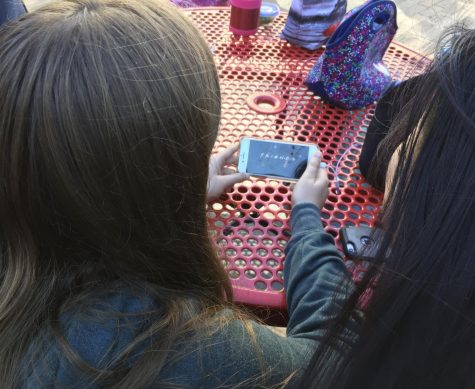 January 16, 2019 • No Comments
Bill Clinton had just been elected President of the United States. Nirvana dominated radios and CD players. The Internet was taking off in homes across the nation. Everyone...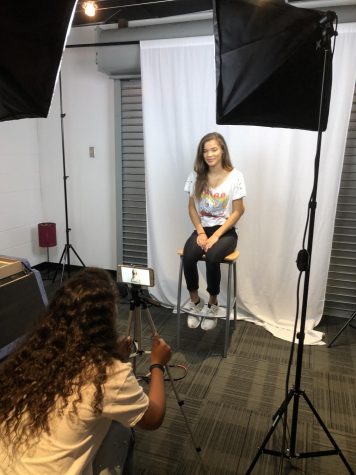 Smith's documentary gives multiracial teens recognition
January 8, 2019
"What are you?" This is a phrase...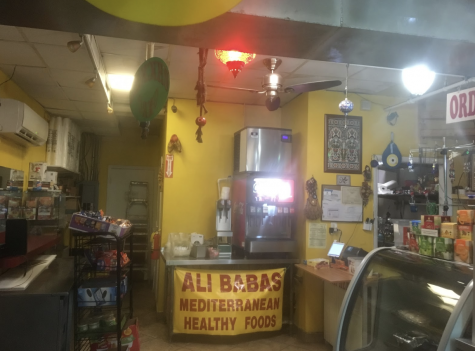 AliBaba brings Turkish flavor to Little Five Points
January 8, 2019
The feeling of home welcomes anyone...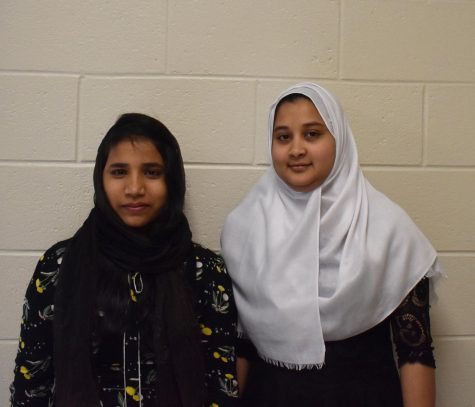 Cousins adjust to American high school life
December 19, 2018
Most people don't think twice about...
Jan. 22, 2019 In this episode of Southerner Conversations, the Southerner's Elise Isakov speaks sophomore Gwen Read about her science fair project, which explores the effects of an electric current on the growth rates of yeast cultures. The project is advancing to regional competition.
In "Difference of Opinion" Episode 4, Dec. 13, 2018 Southerner comment managing editor Kiki Soto and comment writer Joe Earles debate whether more colleges and universities should be test-optional in their admissions decisions.
Southerner Podcast: Episode 2 Nov. 26, 2018 Southerner Podcast: Episode 2: Looking at Little Five with Jeff Cramer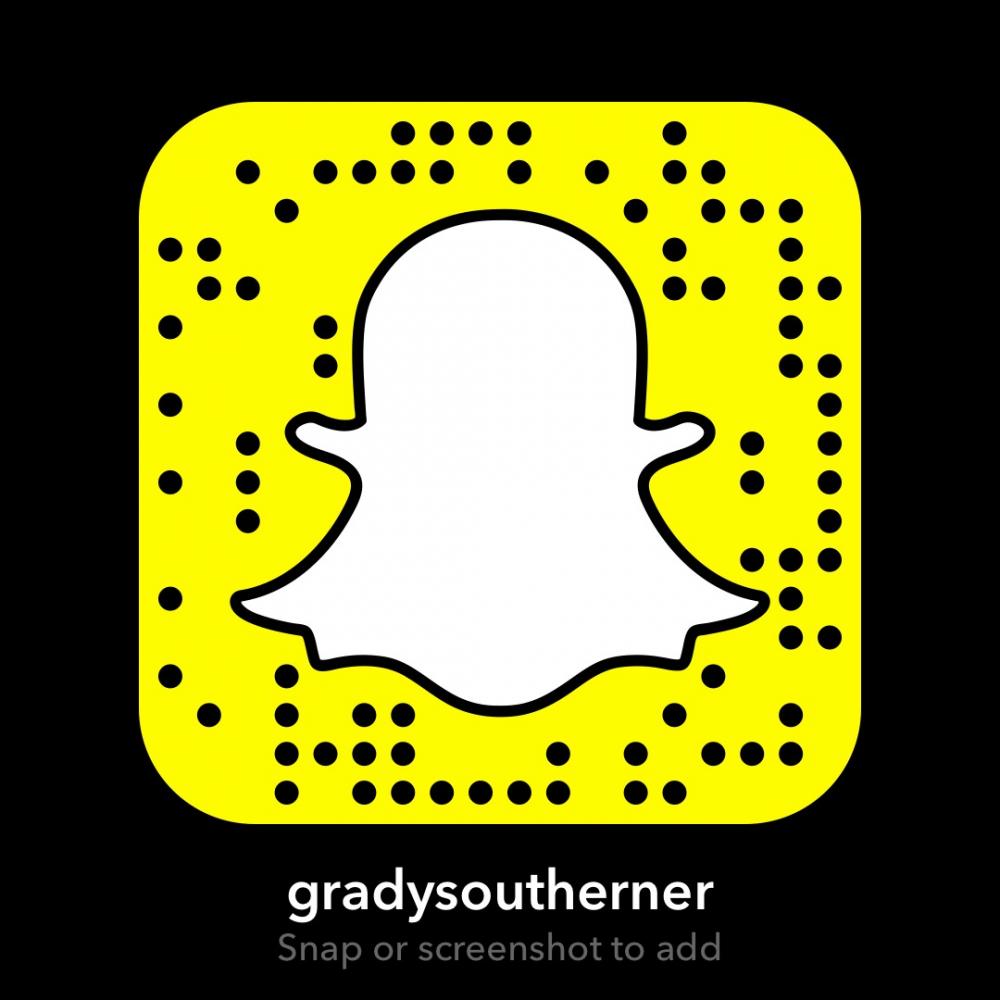 Scan the Snapcode to keep up with the Southerner on Snapchat.