Loading ...
Four new teachers and staff hired for upcoming school year
April 10, 2019
Grady welcomed four new teachers and staff members for the 2019-2020 school year. New members include Athletic Director and head boys' basketball coach Patrick Johnson, ESOL teacher Che Andrews, counselor Chelsea Falcone, and Healthcare Science teacher GiGi Comparetto. More positions will be announced in the coming weeks as the hiring process is...
APS mourns death of district director
April 9, 2019
Atlanta Public Schools district director of career, technical and agricultural education programs Michael Maze was found deceased in his home on Monday. After school board chairman Jason Esteves announced the death, the board held a moment of silence in memory. Maze worked for the district for 21 years, beginning in 1997, and was named Administrator...
Southerner wins top CSPA award
March 27, 2019
The Southerner was awarded a Golden Crown Award in High School Print News by the Columbia Scholastic Press Association for overall excellence. The publication was chosen for the Crown Program out of over 1,000 digital, print newspapers, magazines and yearbooks published during the 2017-2018 school year.
Follow The Southerner on Twitter
The school Governance Team (GO Team) approved the 2019-20 budget with

[…]
Wednesday, April 10

Boys Lacrosse

Henry W. Grady High School 16 - Maynard Jackson 1

Wednesday, April 10

Varsity Boys Soccer

Henry W. Grady High School 0 - Lakeside 3

Wednesday, April 10

Varsity Girls Soccer

Henry W. Grady High School 1 - Lakeside 4

Tuesday, April 9

Girls Lacrosse

Henry W. Grady High School 11 - Whitewater 8

Wednesday, March 27

Girls Lacrosse

Henry W. Grady High School 15 - PACE Academy 6
Edited by Elise Isakov. Posted Feb. 1, 2019 The Knights varsity basketball team played a close game against East Coweta, the No. 3 ranked team in Class 7-A, before falling 84-69 on Jan. 26.
April 17, 2019
Grady athletic director, John Lambert, was named Atlanta Public Schools Athletic...
April 8, 2019
Cheerleading team tryouts for the 2019-2020 school year will begin Thursday,...
Every year, the College Career Center coordinates a College in the Courtyard event at lunch. This event hopes to expose students to the many versatile colleges that are in and around Georgia.
Southerner Podcast: Jan. 24, 2019: Southerner Podcast 3: New Walden Complex impact on Grady's Spring Sports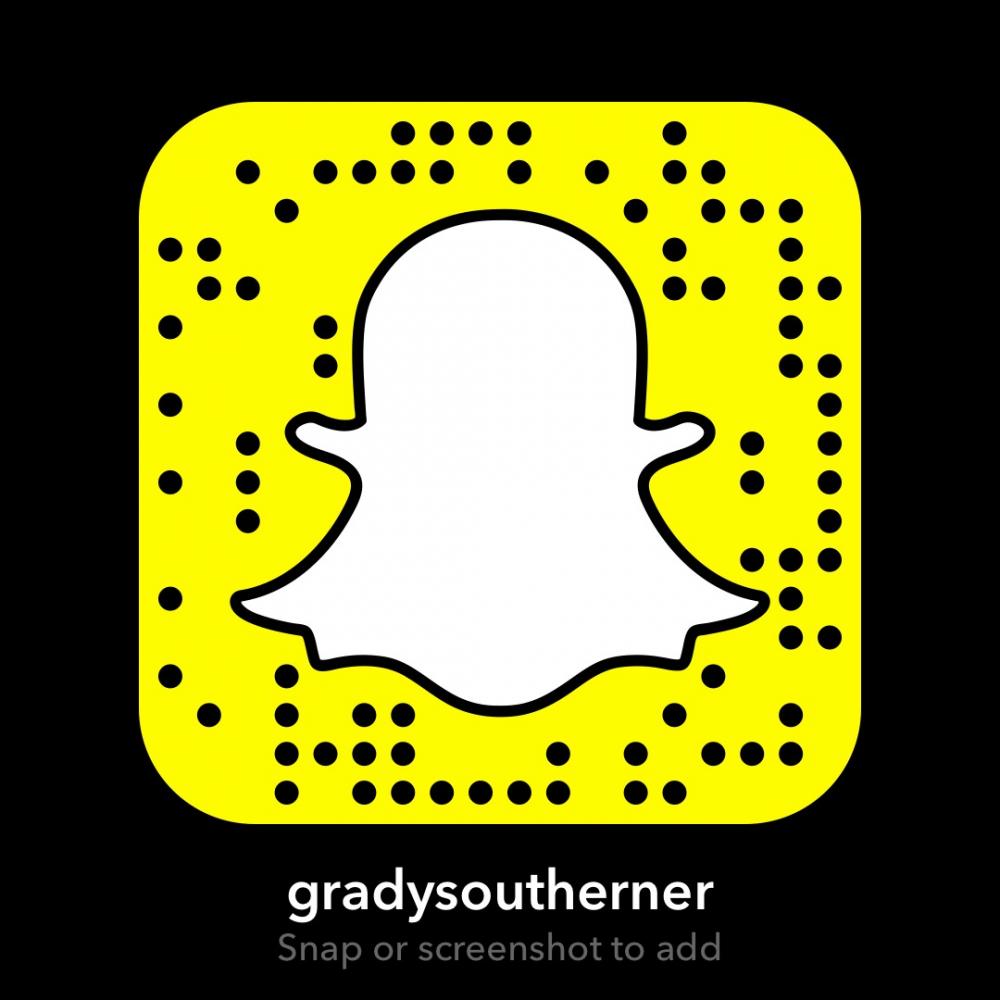 Scan the Snapcode to keep up with the Southerner on Snapchat.