Some 504 plans not clearly communicated, students say
May 23, 2019
At 12 years old, doctors diagnosed sophomore Carson Gray with Attention Deficit Disorder, but this year was the first time she heard about Grady's...
Robotics member wins Dean's List award
May 20, 2019
At a luncheon in a packed conference center in Houston, Texas, FIRST Robotics recognized junior Anthony Cochran for an award he's coveted "since ninth...
Three students accused of sexually assaulting classmate in Piedmont Park
May 14, 2019
Three male students have been arrested in connection with the alleged rape of a 14-year-old female student. According to an Atlanta Police Department...
City Council commits to clean energy by 2035
May 3, 2019
With record temperature changes and student-led activism sweeping the nation, the Atlanta City Council followed suit by doubling down on its commitment...
Are you coming to the third round of girls soccer playoffs at 6:00 on May 7th at the Grady Stadium?
No, I have other activities. (75%, 6 Votes)
Yes, count me in! (25%, 2 Votes)
Total Voters: 8

Loading ...
Final exam schedule updated for graduation
May 14, 2019
The final exam schedule for the week of May 20th has been updated in order for students to attend graduation. The final exam for 3B will be held on Monday at 2:30 rather than Thursday. The new schedule is: Monday, 5/20 - 3B Tuesday, 5/21 - 1B & 2B Wednesday, 5/22 - 1A & 2A Thursday, 5/23 - 4B Friday, 5/24 - 3A & 4A
Senior fashion show to be held on May 11th
April 29, 2019
The annual Senior Fashion Show will be held on Saturday, May 11th at 8 p.m. in the Grady Gymnasium. Students and faculty can buy tickets for $10, the general public can buy for $15, and children 10 and under can come for free. Buy tickets here.
Four new teachers and staff hired for upcoming school year
April 10, 2019
Grady welcomed four new teachers and staff members for the 2019-2020 school year. New members include Athletic Director and head boys' basketball coach Patrick Johnson, ESOL teacher Che Andrews, counselor Chelsea Falcone, and Healthcare Science teacher GiGi Comparetto. More positions will be announced in the coming weeks as the hiring process is...
Follow The Southerner on Twitter
After controversial discussions over the act's constitutionality, Georgia

[…]
Tuesday, May 7

Varsity Girls Soccer

Henry W. Grady High School 0 - Whitewater 3

Tuesday, May 7

Girls Lacrosse

Henry W. Grady High School 11 - Wesleyan 21

Wednesday, May 1

Varsity Girls Soccer

Henry W. Grady High School 3 - Loganville 2

Wednesday, May 1

Girls Lacrosse

Henry W. Grady High School 8 - Walker 7

Wednesday, April 24

Girls Lacrosse

Henry W. Grady High School 8 - Mountain View 12
Edited by Elise Isakov. Posted Feb. 1, 2019 The Knights varsity basketball team played a close game against East Coweta, the No. 3 ranked team in Class 7-A, before falling 84-69 on Jan. 26.
May 16, 2019
The varsity football team plays Therrell High School in their spring game on...
May 7, 2019
The boys varsity tennis team lost 3-0 against Chamblee Charter in the 5A State...
Every year, the College Career Center coordinates a College in the Courtyard event at lunch. This event hopes to expose students to the many versatile colleges that are in and around Georgia.
Southerner Podcast: May 8, 2019: Southerner Podcast 6: Speech & Debate team discusses 10th consecutive state championship win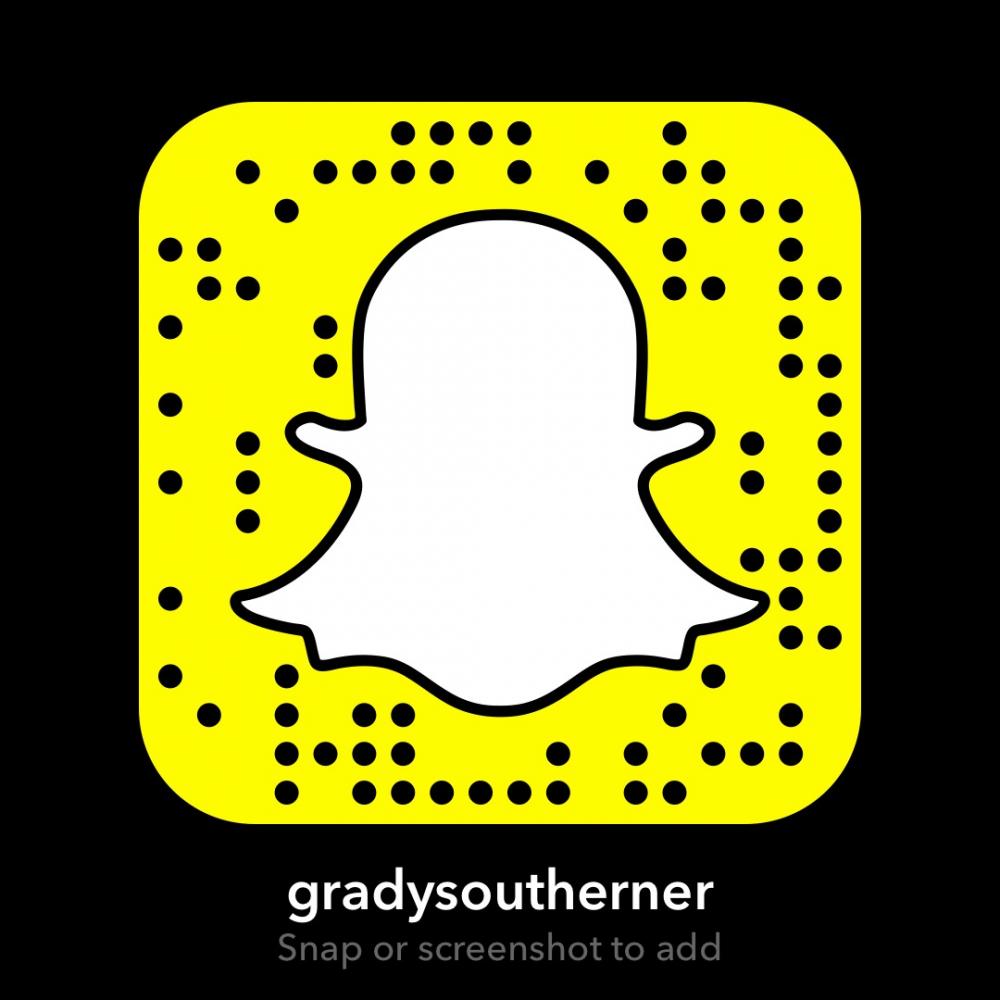 Scan the Snapcode to keep up with the Southerner on Snapchat.