Norwegian artist releases new album "Sucker Punch"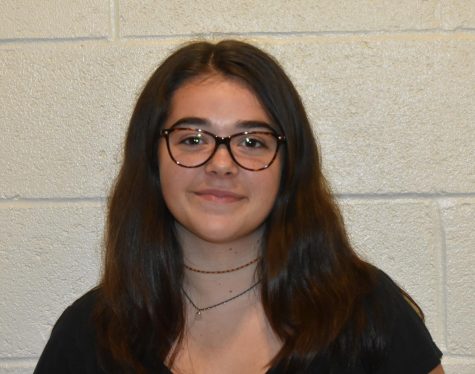 More stories from Maddie Goines
Norway's up and coming pop artist, Sigrid, may not be a household name, but she will be soon. With her debut album, Sucker Punch, Sigrid's infectious vocals hit hard softly, adding a different something to pop music. Racking up more than 5 million Spotify monthly listeners, Sigrid has become a hit worldwide but is a lesser known artist in the United States.
Sigrid's signature breathy vocals and Norwegian intonation catch your attention and keep you entertained. Her breakout single and powerful anthem, Don't Kill My Vibe, first got attention in 2017 and has been covered by Anne-Marie, whose 2002 was a constant radio play.
The first song, Sucker Punch, on her album sets a constant theme throughout the album: the ups and downs of relationships. Its techno beat combine with Sigrid's captivating vocals to create one of the most memorable songs on her album.
Mine Right Now and In Vain are arguably the best songs on the album by far. Mine Right Now is similar to Sucker Punch, adding plenty of drums that make you want to dance. Sigrid sings, "And I ruin the moment because I picture the end," which is a relatable message to those in relationships. In Vain adds something unique to the album with Sigrid's raspy voice perfectly counteracting her usual calmness.
With a violin backing that mimics Coldplay's Viva La Vida, Sight of You is another standout. Singing about the happiness her partner gives her, Sight of You belongs on the soundtrack of any romantic movie. Speaking of soundtracks, Sigrid was featured on the soundtrack for Justice League.
In contrast to artists that focus on relationships in a negative light, Taylor Swift, for example, Sigrid focuses on all the deep aspects of her relationships: indifference, happiness, and the unwillingness to show your true colors.
Strangers, one of Sigrid's singles that made it on the album, has garnered a lot of popularity because of it leaning more towards the electronic dance genre. With over 70 million streams on Spotify, it is easily her most popular song. Lyrics such as, "not like in the movies, our love is after the end," blend together love and dance pop seamlessly.
Perhaps one of the most disappointing songs, Dynamite is the last track on the album. A bland, piano-based ballad, Sigrid seems to play into the stereotype of artists having a sad song last on their album. It falls flat with its lyrics as well. In contrast to her complex relationship themes that fill the former tracks, lyrics like, "You see my red as blue," try and fail to add a complex understanding to breakups.
Sigrid's Sucker Punch is an amazing debut album with clever lyrics and innovative instrumentals. I wouldn't be surprised if Don't Kill My Vibe or Sucker Punch became the next tracks crowding the radio stations. She is scheduled to play Lollapalooza in Chicago in August. Sigrid has made her mark, and she is here to stay.
Leave a Comment