Kanye West's new album sparks controversy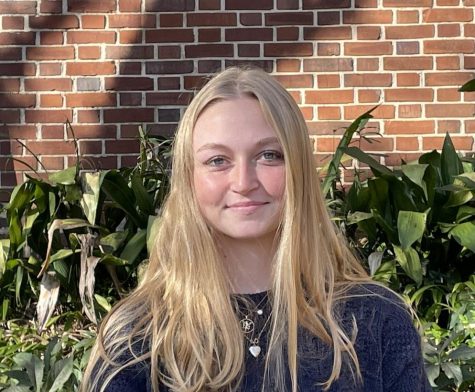 More stories from Callan Cucchi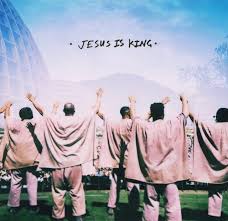 After failing to release his album on September 27th, Kanye West's album came out a month later on October 25th. 
Titled Jesus is King, the album features gospel music intertwined with his original rap style. Following its first day on Spotify, all 11 songs were featured in the top 15. It had a total of 22.7 million streams on Spotify, compared to 14.8 million for Ye, his eighth album. 
"I think this album is definitely not one of his best," junior AG Church said. "I'm personally a huge fan of his older music, so I think any new music he releases is not as good, but this felt weak for him. Even though I'm jewish, I actually love gospel music, but this album didn't include nearly as much gospel as I thought it would, and his lyrics as a whole weren't very good."
Although it was rerecorded, the album feels slapped together as if West was not yet prepared to release it. With its mix of traditional gospel music and his signature rap style, it doesn't flow the way his albums have in the past. 
In the months after his commitment to Christianity, the album was West's first production following the wake of his performance series known as "Sunday Services," a music focused church service.
"Sunday Services has impacted his sense of style, production, quality, time, effort, sampling, mixing, mastering, and just making something gospel or gospel inspired," freshman Sam Offutt said. "They made Kanye believe he should release Jesus is King instead of Yandhi. He mentioned this on 'Selah' saying 'Everybody wanted Yandhi'. All I am trying to say is Sunday Services gave Kanye a platform to share his belief on Christianity."
The album begins with a song titled "Every Hour", which features his Sunday Service Choir. The song is captivating and vibrant, more so than any song on his 2018 album, Ye.
"I have two favorites – 'Every Hour' and 'Water,'" Church said. "I really like 'Every Hour' because it's heavy gospel, and the choir sounds really nice together. I like 'Water' because it reminds me of some of his older stuff and a little bit of Life of Pablo."
The release of the album brought backlash from fans as they struggle to decide whether they like his turn towards spiritual music. However, the album also received an outpouring of support from other gospel artists who believe his new sound is fitting for his change in spirituality.
"People just don't like change, change scares people," Offutt said. "Kanye is always confident in his changes in tone or music direction. He was branching into something no other rapper has truly done by making a pure gospel album, which puts his beliefs on full display. I think the general public wanted to hear Kanye just rap, however there is so much more to it. For a rapper who has been making rap music for nearly 20 years, to make a fully gospel album, it's unheard of."
Although West's new album has a more obvious approach to gospel music, it has always been present in his productions. From his hit song "Jesus is King," where he first mentioned religion in his music, to the gospel sound and references in Life of Pablo, the concept of religion has been an underlying theme in his music.  
"The only difference is that his music is becoming more focused on Jesus," Offutt said. "There are songs on the Life of Pablo that detail his religious beliefs. On kids see ghosts, the title song says, 'yes I'm very Christian'. Christianity had always been a part of Ye, he is just really tapping in to it in Jesus is King."
Controversy is not a new topic to West. From his public support of Trump to his ignorant comments about slavery, his album is yet another addition to the controversy that West has thrived upon in the past. 
"It's widely known that he loves himself a lot, but thinking of his music as holy might be a little bit too much narcissism," Church said.
Leave a Comment
About the Contributor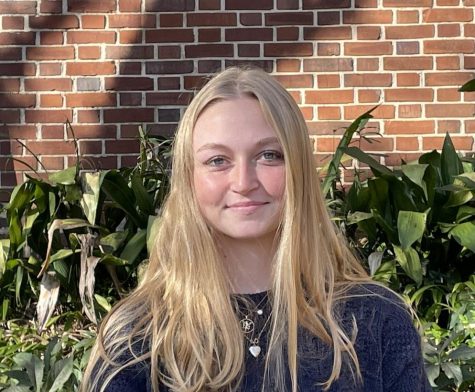 Callan Cucchi, Lifestyle and A&E Managing Editor
Callan is a senior and Managing Editor of the Lifestyle A&E section of the Southerner. This is her third year on the paper. When she is not working...