Clairo, more than a pretty girl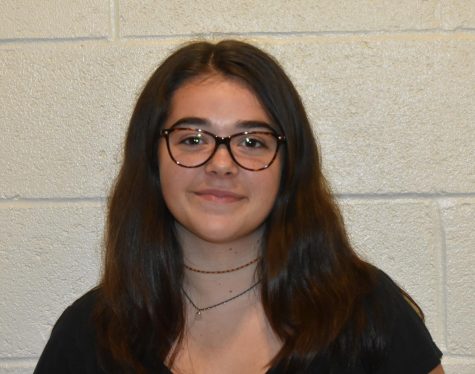 More stories from Maddie Goines
Rising star, Claire Cottrill known by her stage name Clairo, is undeniably going to gain popularity at a rapid rate. On August 23rd she played at a small venue in Little Five Points Atlanta, called Aisle 5. The sold-out show was everything fans expected and more. The 19-year-old singer, with a teenage following, performed with bright lights and smoke machines.
The venue was small and a bit uncomfortable but that is what the average summer night is like in Atlanta. Teenagers stood outside in a long line tracing back to the end of the parking lot. Girls and boys dressed in trendy tops and Clairo merchandise from all around Georgia.
The opening act,Garren Sean, set out all of his equipment himself. His multi-instrument performance was a memorable moment for everyone in the crowd. One boy near the front of the stage sang all of Sean's songs and certainly stood out. It was a perfect opening for Clairo.
Clairo started with her less popular songs. She played "4EVER", "DROWN" featuring singer Cuco, "Get with you" and "2 HOLD U". Cottrill also showed her skills by playing guitar for some of the songs. After almost an hour of dreamy pop music and fans singing their hearts out, Clairo and her band left the stage.
This didn't stop the crowd from cheering "one more song" repeatedly, until the band came back out to perform her most popular and one of my top favorite songs, "Pretty Girl." Cottrill asked all the "girls and gays" to come up to the front and everyone scooted forward, laughing and smiling. After the song ended, the band continued to play music and take pictures and videos of the crowd cheering.

The one thing most noticeable was Cottrill's stage presence. She was noticeably shy and timid to dance and interact with the crowd. When fans shouted compliments like "I love you" and "you're so pretty" she would quietly thank them and continue to the next song on the set list. The show was very impressive, and watching Cottrill start to feel comfortable on stage is what fans look forward to.
Me, alongside many other fans around the world are excited to see where Clairo will take her music in the future. Bedroom pop has finally left the bedroom and we are ready to listen.
Leave a Comment