Alec Benjamin: upcoming artist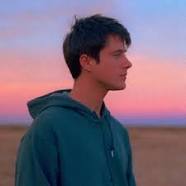 Alec Benjamin, a 24-year-old from Phoenix, Arizona is a rising singer-songwriter. In 2014, he released his breakthrough single "Paper Crown" in his dorm room at the University of Southern California and he has been consistently releasing new music since.
Benjamin's single "Let Me Down Slowly" started off with two million streams in its first week and now lies at over 100 million streams. In early January, singer Alessia Cara was featured on Benjamins' "Let Me Down Slowly". This has helped generate more streams and fame for Benjamin.
He likes to refer to himself as the "narrator" in his music because it helps him share his personal stories more easy. He writes his lyrics to story tell but also to show his raw emotion which helps listeners to connect with him more.
"I've always felt awkward in front of the camera so I decided that in my music videos I would play the role of the narrator," Benjamin said.
Starting from the ground up, Benjamin would perform in parking lots of Shawn Mendes and Troye Sivan's concerts and hand out business cards to those who would stop and listen. He also played live under the Sydney Harbour Bridge in Australia. Inspired by Eminem, Paul Simon, Slipknot, and John Mayer, Benjamin started writing music at age ten after buying his first Eminem album.
"I became introduced to Alec Benjamin through John Mayer. He [Mayer] takes him [Benjamin] as his own and he really cares for him and wants him to be the best he can be," sophomore Jillian Serfozo said.
Singer John Mayer's attention was captured by Benjamin's song "Death of a Hero." After texting for a week and becoming good friends, Mayer had him come to his house to be featured in his Instagram Live. On the live, they sang covers and original pieces with each other which captured the viewer's attention.
Singer Billie Eilish also was intrigued by this young artist and uploaded a video to Instagram of her playing a ukulele to Benjamin's song "Water Fountain." A year ago, they met at Eilish's concert and she told him how much she loved that song.
"That one morning when I woke up and my Instagram was going crazy and I had a million text messages and it was because Billie Eilish did a cover of the water fountain and it was beautiful and I was like wow, that's so cool." Benjamin said in an interview with the Zach Sang Show. "It was so exciting."
Originally posting to YouTube which he gained 150 thousand subscribers in the first six months, Benjamin began to start his fanbase. Singer Camila Cabello brought Benjamin with her on her recent tour to open up the show for her. He has also toured with Matisyahu and Hoodie Allen. He now has over 50 million global streams on Spotify.
"I would see his videos being sponsored on my Instagram and then I finally checked him out and his voice is so amazing I don't think I've heard anything like it," sophomore Avery Forster said.
In 2016, Benjamin released singles like "Water Fountain," "End of the Summer," and "I Built a Friend." In that same year he co-wrote, "New York Soul, Pt. 2," with artist Jon Bellion and was featured on his album "The Human Condition."
In 2018, he made a debut full-length album called "Narrated For You" featuring "Water Fountain," and other songs like "Boy in the Bubble," "Swim," and "1994."
"When his album came out, I only listened to it. I couldn't listen to anything else. It starstruck me," Serfozo said.
On Nov. 16, 2018, Benjamin announced his 24-date "Outrunning Karma" tour across the country. A few days later almost every show was sold out so he added more dates and changed venues in places that were sold out to fit more people.
Benjamin didn't know that he was going to be playing music for a career at first. He started to like music when YouTube became popular.
"I learned how to play guitar on YouTube and started learning how to write songs and then started writing my own, because I didn't want to sing other people's music," Benjamin said in an interview with PAPER. "That's kind of how it started, and then I kept doing it and then at the end of high school, I decided that I wanted to do this for a living because I really like it."
On Jan. 8, Benjamin was brought to national television with Cara to be on the Late Night with James Corden show. Benjamin and Cara performed their "Let Me Down Slowly" single for the first time with Corden.
"I was watching the show with my mom not expecting him to be on it and when he came out I was super happy because he has just such a kind heart and he has such a nice voice," freshman Jordyn Bumgardner said.
Rapidly rising to fame, Benjamin is still in the works of new music even though he is about to start a tour. From 2014 to now, Benjamin has been recognized by many artists and has already been able to advertise himself on national television. Great things are yet to come from him.