Fulton County public defenders stand for the voiceless
Mr. Smith* stands in court as the judge reads his charges off to him. He is being charged with child molestation. Smith has previously had convictions of child molestation in 2003 and 2007. Everyone in the courtroom is against him, except for one person: his public defender.
A public defender is a court-appointed lawyer. Their job is to represent citizens who can't necessarily represent themselves. 80 percent of people charged with felonies need a public defender.
"I am a social justice warrior," public defender Luci Miller said. "I'm the first and only line of defense to our most vulnerable populations. I'm their voice."
Miller works at The Fulton County Public Defender Office with 100 other attorneys. The office provides representation for those who can't afford counsel in Fulton County. The people who need these attorneys live below the poverty line and often times live with disadvantages. Miller works in the Juvenile Court department with Lindsay Dark, another public defender.
"These kids are super naive in their actions," Dark said. "They don't think their actions are really going to impact their future."
The Juvenile Court Division doesn't have enough resources to manage the magnitude of caseloads it has. Dark estimated that she alone has over 500 cases a year. With only eight attorneys, one investigator, and no social workers, the juvenile public defenders struggle with lack of resources.
"We need more funding for those auxiliaries to be able to provide our clients with the most efficient effective representation," Dark said.
The Fulton County Public Defender Office also has public defenders working in the Superior Court, as Devin Franklin has been doing since 2010. Franklin didn't pursue defending impoverished people until graduate school. During law school, he took an internship with the public defender's office in Macon, Ga.
"I realized that a lot of the clients that I was meeting reminded me a lot of the people I grew up with," Franklin said. "I just felt bad because these are people who could have very easily been me. It was a connection. I saw that I wasn't that far removed from being labeled like society labels my clients."
Franklin and other public defenders connect with their clients due to the valuable relationships that they build with clients. One of the most important aspects of being a public defender is forming those relationships.
"Building relationships with my clients is essential to providing an adequate representation," Miller said. "I always make sure that [clients] know that they can always call me. Even though our case may be over, I'm still a resource to them, and I care about them."
Dark especially values the bonds that she has made with her clients. She goes out of her way to make sure she maintains them.
"I have a client who is pregnant, so I drove to her foster care placement to bring her gifts for her baby," Dark said. "I try to get personal relationships with them because they don't have a lot of people who are consistent in their lives."
The public defenders in Fulton County represent the thousands of hard working public defenders in this country. They represent a group of people who speak up for those people who our society has silenced. They represent a group of people that save the people whose lives are being taken away.
"We have a job where we can give people life," Franklin said. "The prosecutor is trying to give them life in a whole other way, but we can give them their lives back."
*Name was changed for the purposes of anonymity
View Comments (1)
About the Contributor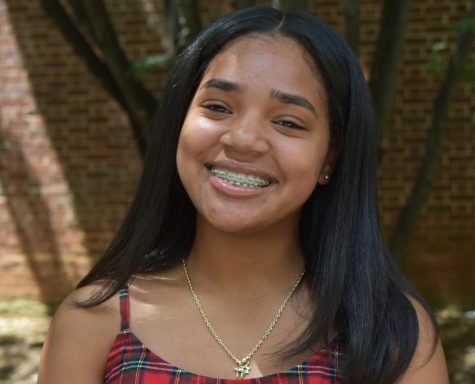 Aaliyah Rapping, Lifestyle and A&E Associate Managing Editor
This is Aaliyah's first year writing for the Southerner. When she isn't writing, she is either running hurdles on the track or practicing her closing arguments...