Class ranking provides unnecessary stress and competition between students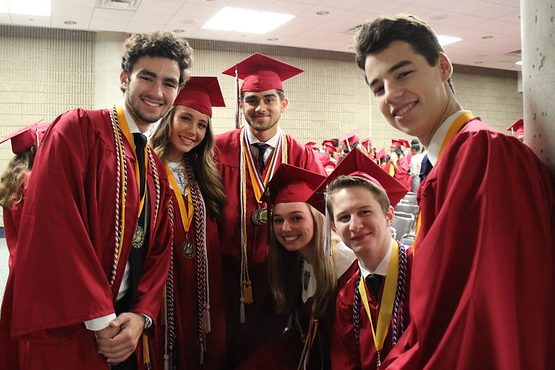 Sitting in advanced placement classes, walking the crowded hallways, playing in the big game or debating in a big tournament, they are among us: the top students in each grade.
Each grade at Grady has around 300 to 400 students. Each competitive student fights to move up in rank or struggles to stay ahead of their successor while drowning in the numbers they believe define them.
The rivalries that fuel the tension in accelerated classrooms are rooted in class ranking. The difference in GPAs between number two and number three or number 15 and number 16 can be as small as .01.
Releasing class ranking creates a learning environment where students become less interested in learning and more engulfed in making the grades needed to beat out the person ahead of them. Some students even talk about sabotaging the person in front of them.
By the time senior year rolls around, the positions of valedictorian and salutatorian are envied but rarely ensured. Top students begin to talk about who they want to be in each position and how to get them there.
The people at the top of the class have small differences in GPA, so there is little purpose in fostering a competitive environment that increases stress for students and prioritizes a number grade over learning.
Yes, at Grady, technically sharing class ranking is optional. However, if people can approximate where a student falls in comparison to their classmates, it is not difficult to place one unknown student when people discuss class ranking to see where people fall on the list and where there are 'open' spots. So while it may be a confidential number on your transcript, so grade, but competitive students will share their rankings and learn the grades of their peers.
Doing away with class ranking on transcripts allows students to find pride in their own successes rather than where they fall in comparison to others.
Some schools across the country, such as Arlington-Lee High School in Arlington, Va., have done away with a single valedictorian position altogether. I do not believe this is the only alternative. Top students should still be recognized for their relative success within their classrooms. Schools can reward students' senior year for being in the top five percent and award honors to students in the latter part of senior year, in order to recognize them for their hard work without class rank being known.
In my freshman year, I attended The Westminster School in Atlanta, a prestigious private school known for sending students to top-tier universities, and this is the system currently used there.
In addition, class ranking does not even play a crucial role in the college admissions process. It offers schools a perspective into the rigor of a high school. If colleges recommend seeing a class ranking during their admissions process, Grady can create a system in which class ranking is sent to schools confidentially.
Leave a Comment
About the Contributors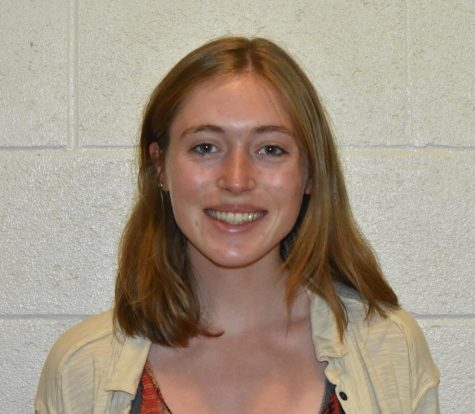 Ellie Werthman, Co-Editor in Chief
Ellie Werthman is a senior at Grady High School and co editor-in-chief this year. Along with working for the Southerner, she debates for the Grady Jesters...