Georgia schools fail to comply with state voting laws
At 17 ½ years of age, you can register to vote. Voting, however, is not always a top priority among young people's desires and responsibilities, despite it being a necessary component of civic life, especially with the recent tumultuous political climate regarding gun legislation. Is this a wake-up call for all Americans to support the right to vote?
Georgia does, in fact, have a code in place for registration of voters. Georgia Code (O.C.G.A. 21-2-215) highlights the laws in place, but some question whether the code of law is being followed, and others don't even know it exists.
Mayor Teresa Tomlinson, mayor of Columbus, the second largest city of Georgia, stated on an MSNBC interview on Mar. 24 at the March for Our Lives in DC that even she "had just learned that all high schools and colleges, public and private, have to provide a facility to register kids to vote." Joy Reid, interviewer, followed up with a comment, "That is the biggest fear of the NRA."
In a red state like Georgia, the youth question whether their voice and position are being represented.
"I think the problem is that a lot of young people either don't feel like their voices matter or they aren't given the right information about how easy and accessible voting/registering to vote is," senior Nina Stern said. "That definitely needs to be publicized, and frequent voter registration drives are a start, but young people also just have to recognize that voting is their voice in their government and it matters."
Section G of the state code says these schools are located for the purpose of receiving voter registration applications from those qualified applicants who are enrolled students. These applicants do not necessarily have to be residents of that county.
Schools must provide "reasonable" and "convenient procedures" for these young people to register, along with inviting other deputy registrars to conduct voter registration.
"Many people ask me how they can get students registered to vote through their schools, and I let them know of the Act for [those people] who have never heard of the provision." Janet Kishbaugh, one of the founders of Public Education Matters, said. "We need to get this law publicized and start holding school districts' feet to the fire."
Grady had a voting drive on Mar. 6, registering 55 students plus two faculty members. Not only Grady, but all APS schools have scheduled voting drives. Sarah Zaslaw and Becky Fite, Grady parents, helped organize the March voting drive, as well as the drive on Thursday, April 12th. These drives were under the supervision of voter registration organizations, the New Georgia Project and the Georgia Coalition for the People's' Agenda.
Often times, private schools are considered an entity on their own. Saige Haynes from Westminster confirmed that there are no voting drives at her school and just one history teacher offers to register students to vote but most students aren't even aware of that opportunity.
Some history, enacted in 1995, the provision was most likely originally implemented in response to the Voting Rights Act Amendments of 1982 and '92, which prohibited the violation of voting rights by any practices. The statute was just recently revised in 2016.
"It's compulsory; it's mandatory; it's a shall; it's not a maybe do it if you feel like it," attorney and parent of Grady alumni Anne McGlamry said.
Helen Butler, Executive Director at Georgia Coalition for the People's Agenda, registered students at Charles Drew High School and Riverdale High School (Clayton County) as they walked out on March 14.
"Elected officials look at who is voting and that's who they cater to. That is why the NRA is so popular," said Butler. "You, as students, are doing a great thing to change policy..so it is so good to see all the young people taking that step but the next best step is to register to vote and to elect people who will do the things you want them to do."
According to FairVote, a non-profit organization that advocates for electoral reform, states "Studies show youth will vote if asked to do so—this policy increases youth engagement in the political process by creating an ethos of participation from a younger age. Once a person votes, that person is likely to vote again." This reinforces not only how rewarding getting young people to vote is but also how it can create a chain of progress moving forward.
When interviewing Chris Harvey from the Secretary of State's office, he explained that he had no reason to believe Georgia schools were not complying because there had been no complaints.
"Who's supposed to complain-the students who do not even know it exists? State laws are not to be enforced only if citizens complain," McGlamry said. "The fact is young people scare these politicians."
Schools are a great outlet and venue in encouraging engagement in politics, elections and public office. It will take a united effort, including and involving the young people, to turn voter participation around.
"We try to educate people that it's important to be engaged in the process to make a difference," Butler said.
Leave a Comment
About the Writer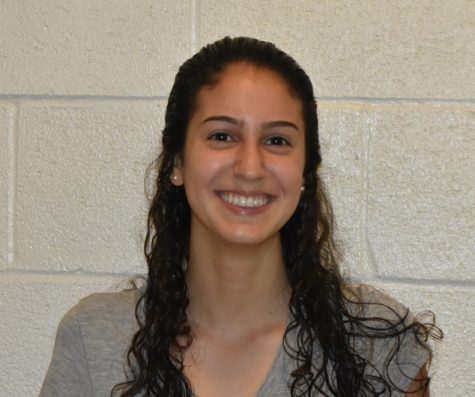 Selena Kleber, News Managing Editor
Selena Kleber is a senior this year. She has worked on the Southerner for three years and took a short hiatus from the paper her sophomore year. She thoroughly...