Mentorship program allows students to explore careers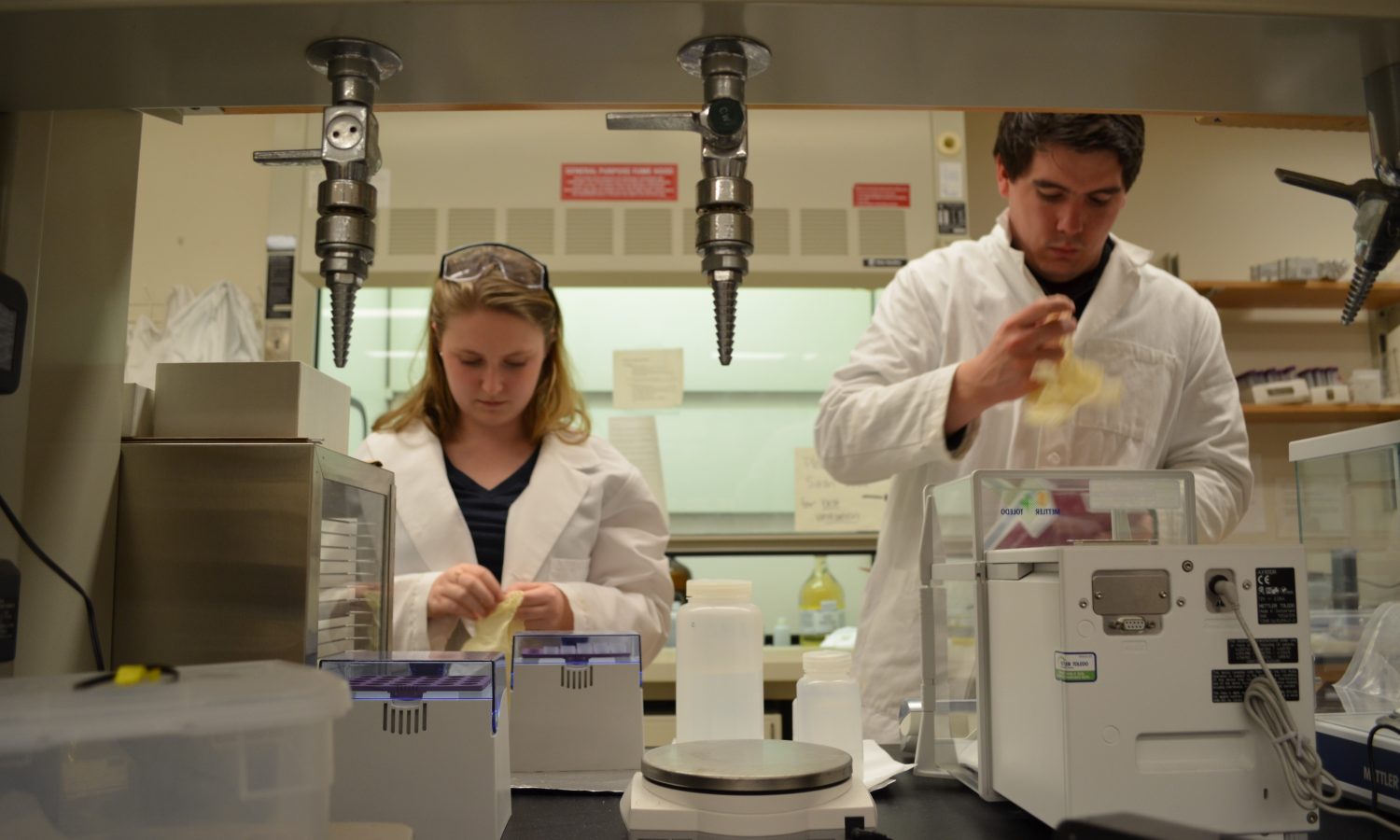 The Southerner
March 14, 2016
Last year, Atlanta Public Schools piloted an internship program which allowed juniors and seniors to gain professional work experience outside the classroom during school hours.
Tracy Joyner, who oversees the internship course in APS with Shirley Pattman-Stubbs , said the program began as way to allow academically gifted students to take challenging courses while pursuing a career interest.
"We found that our gifted students were unable to participate in Career Technical and Agricultural Education programs because of their course load; most of our students take IB courses, AP classes, and we wanted to have as many slots as possible available so they would be able to participate in a field they wanted to and still have internship opportunities," Joyner said.
Andrew Nichols, Grady's internship teacher and gifted coordinator said internships offer practical experience unparalleled by the classroom.
"We were servicing gifted students exclusively through honors and AP classes, and there really wasn't any opportunity for a non-traditional, non-classroom kind of experience to support gifted and talented students," Nichols said. "This particular program is meant to let them stretch themselves in a professional setting."
In the Gifted Mentorship program, students must first take a semester of the mentorship class, an online course provided by APS overseen by Nichols, before beginning an internship in the Spring semester. In the first semester students learn the skills Nichols says are essential to succeeding in an internship such as time management, workplace etiquette and goal setting. This year, ten students participate in the internship program.
Tessa Szalkowski
When senior Tessa Szalkowski leaves her third period astronomy class, she heads to Georgia Tech's biogeochemistry lab. For an hour and a half, she works to uncover how the climate of the Tropical Pacific has changed over time and what effects these changes have on the planet.
Christopher Bosma, who oversees Szalkowski in the biogeochemistry lab, explained that by analyzing the presence of various water isotopes the lab team can track climate trends. Water isotopes are molecules which have distinct masses, making each isotope react uniquely to climate changes.
"By tracking how these isotopes evolve through rain and evaporation into clouds, and then how clouds rain out, you can track how water is cycling through the atmosphere," Bosma said.
Szalkowski began the gifted mentorship course this school year.
"I thought an internship would be different from any other classes I've taken at Grady," Szalkowski said. "I've taken AP courses and honors courses, but being out in the field, being where I hope to be in a few years and stay here."
For years, Szalkowski has worked or volunteered in a scientific realm, from the Georgia Aquarium to a marine lab also at Georgia Tech. To further this growth, she has taken a number of science courses during high school. Despite this experience, Szalkowski said there are unique benefits to her internship.
"Talking in a scientific setting — that's definitely a big thing," Szalkowski said. "At school you are working in an academic setting, but you're also conversing with other students. Here you are knee deep in academics and you are speaking in terms that probably someone out on the street wouldn't understand. You kind of have to switch on a different part of your brain to work that."
Szalkowski found this internship herself, after her neighbor, Dr Kim Cobb, the professor who runs the lab, offered her the position.
"It turned out that a couple of our students, like Tessa, already had an internship in mind," Nichols said. "She just needed a space and a time and authority to do it as part of her school day."
Bosma understands the significance of the internship. He interned in the biogeochemistry lab at Tech for a year and a half while completing his undergraduate degree at the school.
Generally, Georgia Tech undergraduate students intern in the labs at Tech.
"This is actually the first time we've had a high schooler volunteer to join our lab, which is cool," Bosma said. "I think there's not that much difference between a high school senior and a Georgia Tech freshman. They're both equally capable, and I think Tessa's done quite a really good job."
To bring the research closer to home, Szalkowski and Bosma are collecting data about Atlanta's rainwater from Szalkowski's own roof.
"We also want to see how El Niño is affecting precipitation in Atlanta," Bosma said. "She's going to collect rain at her house, and we're going to bring those samples back into our lab and analyze," Bosma said. "We have the data from the Pacific, so we can compare that to what's happening in Atlanta, and we can track how some of that water is moving to our area."
Szalkowski plans to present these findings at the Capstone event where all APS students participating in the gifted mentorship course present the work they have done throughout the semester. Szalkowski also plans to present her work at the Atlanta Science Festival in March.
Bosma said the internship program and Szalkowski's keen interest are a bright sign for the future.
"Tessa's awesome — I mean that sincerely," Bosma said. "I think it's really exciting to see younger students who are interested, getting involved in science … It can set you up for what you really want to do in the future. I think it's really awesome, one that Tessa's great, but also that this program exists, because you wouldn't even know this is out there unless you had a chance to try it."
Miles Archer
While Szalkowski studies hydrology at Georgia Tech, senior Miles Archer designs computer systems to handle the information behind financial partnerships at and hirings at Technology Association of Georgia, a nearby non-profit, that promotes STEM education in Georgia.
"I am a database engineer for an internship company in Tech Square," Archer said. "Basically I build, design and test the database used to handle all financial partnerships, all the data going into and out of the company."
Jillian Heaton, who oversees Archer said Archer lends invaluable help to TAG.
"Miles is a rockstar," Heaton said.
Archer, like Szalkowski, has a STEM based internship. According to Joyner, the popularity of STEM internships has increased since last year.
"The fact that many of them have STEM related internships is because that is what they wanted," Nichols said.
Archer began working as an intern with his current employer last summer when he did a five-week stint with the company.
"I went in knowing nothing about databases, so I've learned everything about databases," Archer said. "I've gotten a lot of good speaking skills and communications in a workplace experience. Of course there's all the things like learning new programing language, working with Microsoft Visual Basic."
With the opportunity to join the internship program available through the school, Archer was able to renew his contract with the firm to continue the project he had been working on the previous summer. 
While Szalkowski is the only Grady student working in a lab, Archer is joined by fellow student junior Alexandra Lin. Archer's success at TAG convinced Heaton to take Lin on. Archer works almost exclusively on a database for TAG while Alex works on website design and graphics for TAG projects.
Ansley Williams
Unlike Szalkowski and Archer, senior Ansley Williams was assigned to her internship by the district. She works alongside senior Sajjad Ali, in a 3D printing shop on 14th Street.
"I have no experience in this field," Williams said. "I said that I like to do hands-on things and that's where they placed me … Science and math have been my favorite subjects since I was little. I feel like this internship works really well with that, even if I don't necessarily know what I'm doing right away."
While William's internship only began in early February, already she has learned a great deal about the industry.
Williams says that 3D printing is far more complex than she had assumed. Even the relatively simple software is difficult to use.
"I have learned just how much work goes into designing the things that are going to be printed and how you have to adjust the design to make it actually printable," Williams said.
The company, 3D Printing Tech, is run by three entrepreneurs. Of the three, Josh Stober supervises the interns. According to Stober, 3D Printing Tech does everything, "soup to nuts" in the 3D printing industry. Customers can stop by the store to 3D print an item, purchase a 3D printer, have a 3D printer repaired or stock up on printing supplies.
Stober said he decided to take on two interns to give back to the community and to have additional help handling the difficult aspects of running a company.
"We like to reach out to the community. Grady is obviously right down the road from us so it made a lot of sense, and it's just part of our outreach, part of our marketing campaign and it also gives us an opportunity to do some mentoring," Stober said. "If we can give back by mentoring, that's positive for us."
Williams said the internship brought a welcomed reprieve from standard bookwork while preparing her for a STEM career.
"It's nice to get out of the school for a little while and do something a little different, and it feels like it's preparing me a lot better for getting an actual job rather than just sitting in class all day where you don't really have to do anything to get work done," Williams said.
Williams said the first semester of the course cultivated the professional skills necessary to succeed in an internship and, eventually, in a job. Aside from learning the etiquette of the workplace and job search process, Williams developed the mindset to achieve goals in a job.
"Basically, it gets you into that mentality where you can actually go forward in the working world and get things done," Williams said.