A taste of Venezuela: Arepa Mia's vibrant dishes delight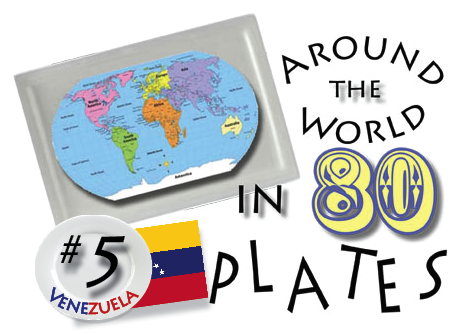 I always thought there was no such thing as a perfect meal, and that's not for lack of trying. I have sampled everything from snails to funnel cake, squab to eel in hopes of finding an impeccable repast. Yet despite my seemingly comprehensive efforts, a gem of a cuisine had somehow slipped under my radar.
Welcome to Venezuela.
Arepa Mia, which serves authentic Venezuelan street food, has locations in Decatur and the Sweet Auburn municipal market.
I fell in love with Venezuelan cuisine at the Sweet Auburn location on Edgewood. Arepa Mia's booth was by far the busiest in the building, with hordes of people waiting for their meals.
After one look at the menu, I could see why.
Arepa Mia serves three types of entrees: arepas, empanadas and cachapas, and, naturally, I decided to sample one of each. (As the portions are massive, I only recommend ordering a three-entree sampler if you have at least two other hungry people who are willing to share.)
After too long a wait, I grabbed my heaping tray and headed to my seat.
I first took a bite into my arepa, something I can only equivocate as the Venezuelan version of a burger. Yet an arepa is so much tastier than a traditional Americanbeef patty.
Admittedly, I struggled a bit as I took my first bite. The arepa was so tall that I could hardly open my mouth wide enough to bite it. Through trial and error, I discovered that an arepa should be left in its paper wrapper and eaten like a burger. Unwrapping the arepa led to a sizeable, though still delicious, mess.
My arepa was the sifrina, and contained shredded chicken, lettuce, tomato, avocado, guyanés cheese, thai chili and fried sweet plantains. I had never tasted anything quite like an arepa before. I can only describe the grilled cornmeal patty that formed a pocket for the filling as a cross between a pancake, a crêpe, and a toasted English muffin. The patty alone would have been a satisfying meal, but. the filling  sent my taste buds over the moon. The chicken was tender and blended well with the thai chili. The lettuce and tomato offered contrasting textures that kept my palate interested, and the avocado's somewhat salty umami flavor gave the arepa incredible depth. The cheese, which was similar to mozzarella, tasted quite fresh.
I never wanted to stop eating the arepa, but it was substantial, and I had other things to try.
Next I sampled the domino empanadas, two massive fried turnovers filled with queso de año, black beans and fried sweet plantains. Two small cups, filled with a pesto-like cilantro sauce and a creamy cheese sauce, lay invitingly on the side.
Admittedly, my expectations were not high– few fried foods are to my taste, and it seemed unlikely that Arepa Mia could hit two dishes out of the park.
How wrong I was. The empanadas were perfectly crispy and not at all greasy. I have high standards for plantain quality, as they are some of my favorite foods, and these were flawlessly cooked. The juicy beans and the cheese complemented the empanadas quite well on their own, but the two sauces served on the side added an entirely new dimension.
And then it was time for me to taste the cachapa: a corn-based pancake topped with a variety of locally sourced foods.
It seems almost unkind to call the cachapa's base a pancake because it was far tastier than any pancake I've ever had. This Venezuelan masterpiece tastes like a cornbread souffle— far lighter and fluffier than a pancake, sweet, but not too sweet, and satisfyingly crispy on the edges. Shredded chicken, caramelized onion, bell pepper and cilantro sauce topped my cachapa.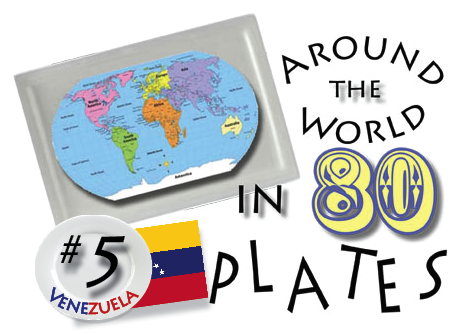 I had truly saved the best for last. The cachapa was a dish entirely foreign to me, but it tasted fantastic.
Part of Arepa Mia's allure is its exoticism. I ordered blindly, and the surprise I received was a good one.
Though each item rang in at about $8-9, many of the ingredients were organic, local or both, so I certainly felt that I was putting my money to good use.
Arepa Mia serves a fantastic meal. As one customer wrote, "the pernil arepa makes me want to jump over the counter and high five/kiss everyone."
I could not have said it better myself.