Educator and spoken word artist Bethsheba Rem runs for school board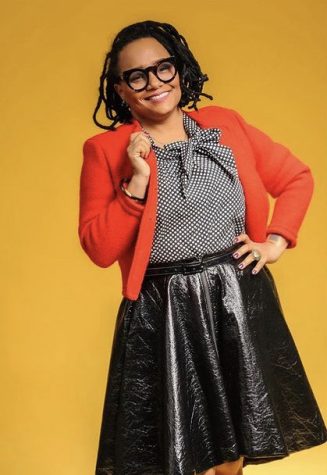 Bethsheba "Queen Sheba" Rem, a spoken word artist, professor, entrepreneur and teacher, is running for Seat 2 of the Atlanta Public Schools Board of Education.
Rem believes she is uniquely qualified for the Board of Education because she understands the struggles of different people.
"I've had education in every sort of diverse aspect," Rem said. "I'm also biracial, and I'm also queer, so I think that I'm like this big package all wrapped up into everything. I think that I definitely have the experience of understanding diversity."
Rem said she understands some of the specific struggles people in District 2 face. 
"I do understand what it's like to be a single parent and have to juggle a job and then want to further your education at the same time," Rem said. "So many people in my district are balancing those three things"
Rem has performed her spoken word poetry nationally and internationally. She hopes to bring her perspective as an artist to the Board of Education.
"Atlanta is an artist's Mecca," Rem said. "Having a voice of an artist on the school board almost should be a given. Somebody from the artist community that is qualified, that has an art background, that has an education background and that is passionate about education should definitely be on the board."
Spoken words artist and 2021 graduate Royce Mann, who is running for the District 7 at-large seat on the Board of Education, said he thinks creative people are needed to solve issues in education.
"Creativity is something that is valuable in any space, but especially in a space that's discussing educational policy," Mann said. "We really need to have a creative, artistic, mindset when looking at how to reimagine our schools, because there's a lot that we can do, but it really takes thinking outside of the box."
Rem teaches at Clark University and runs her own business called the College of Dope Ass Writers to teach artists about business. Mann says that it is important to have educators represented on the board.
"Educators, unfortunately, are not being given the seat at the table they deserve," Mann said. "One thing that Queen Sheba [Rem] brings to the table is her background as an educator. I think that being a professor at the college level is super cool because she's able to bring other aspects of education that are maybe not incorporated in K-12 public schooling at the moment and leverage a lot of that."
Rem's campaign is focusing on budgeting and safety, and she said she hopes to prioritize these issues if elected to the Board of Education.
"It's a balance between budget and safety because safety has come up pre-COVID in our school system a lot," Rem said. "I also think that there is a misappropriation of funds between the schools that are in the North Atlanta area and the Southwest and Westside. . .I think that there are more opportunities for the schools that are in the north—that are in Buckhead or that are in Cobb County. Then when it comes down to the South and the Westside, it seems to just kind of have trickled downhill and there's not much budget left."
Rem said she wants to ensure that the people of District 2 trust and feel heard by their representatives.
"[District 2] is a district that Atlanta needs to love on a little bit more so that we can see a greater increase in community involvement as it pertains to civic duties," Rem's campaign manager Sharece Thomas said. "They don't feel like their voices have been heard in the past so that's why they stopped showing up….We're working on bringing District 2 a little more light in comparison to other parts of the city that are more heard and safe."
Rem plans to use her community involvement within District 2 to her advantage. According to Rem, her opponents, Keisha Carey and incumbent board member Areta Baldon are not involved.
"I think my chances are extremely high if I want to just guess about winning because I'm involved with this community [where] I live, work and play," Rem said. "I'm seeing a lot over here and I actually don't see the incumbent, or the other candidate [Keisha Carey] physically out in the community and I think that is a distinct difference."
In the meantime, Rem will continue campaigning until the election on Nov. 2. 
"Sheba will focus all of her energy on raising money, speaking with voters, [and] community engagement," Thomas said. "We are making sure that she has enough money so that voters know that she's in a healthy position to win her election. She's reaching out to voters to show her human side—to show why she's running—and community engagement because my philosophy is the way you run your campaign is the way you will remain as a candidate. What she has to do until Nov. 2 is raise money, talk to voters, stay engaged, stay focused, stay positive, and she has absolutely nothing to worry about."