Candidates campaign for City Council District 6 seat
The race for Atlanta City Council District 6, which includes the areas of Morningside-Lenox Park, Virginia Highland, Ansley Park, Lindridge/Martin Manor, Druid Hills and Midtown, changed its trajectory when incumbent Jennifer Ide announced she would not run for re-election. Candidates Alex Wan, Katie Voelpel and Courtney DeDi are campaigning to become Atlanta's next District 6 representative in the upcoming Nov. 2 election.
Alex Wan
Alex Wan is seeking his third term as District 6 City Councilmember, previously serving two consecutive terms from 2010-2018. He has worked in the non-profit sector and most recently served as the Chair of the Fulton County Board of Registration. Wan said his 27 years of living in Morningside give him unique insight into the area's concerns.
"The single most important thing that everyone is talking about this election cycle is public safety," Wan said. "It's people not feeling safe in their neighborhoods and in their homes. It's really frustrating and scaring people — a lot of folks are talking about leaving the city."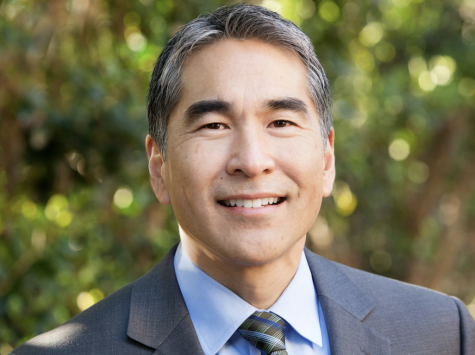 According to an October report by the Atlanta Police Foundation, murders have increased by 15% from 2020. The murder rate has increased 63% from 2019. Wan said he believes the City Council has a strong role to play in addressing the concerns of citizens, such as public safety.
"Everyone seems to think that the mayor is the only one who holds any sort of power or leverage, and that's not true," Wan said. "It takes the City Council really coming together and deciding we are going to demonstrate leadership on these issues. I think that's the first thing I want to do — let's get Council organized, and let's start attacking these things like public safety and how we are providing that for the city … let's just live up to the expectations and everything that our stakeholders and taxpayers deserve."
Wan welcomes the involvement of young voters and encourages them to take an interest in elections and politics.
"Pay attention, learn, and just vote," Wan said. "Get out there and take a position, and express your voice, because it can make a difference."
While his priorities are set to address what he believes as the city's most immediate needs, Wan said there is also room to look to new opportunities.
"First, let's get our knitting right," Wan said. "Then, let's quickly turn our eyes to the future and get ready and start planning and start dreaming."
Katie Voelpel
With a Masters in Community Design and Architecture, Katie Voelpel is focused on the intersection of local business and community. After moving to Atlanta in 2016, she joined the Virginia Highland Civic Association and has been its acting Secretary since 2018. Voelpel co-founded Virginia Highland District, a non-profit supporting community engagement and economic development.
Voelpel is committed to communication and transparency.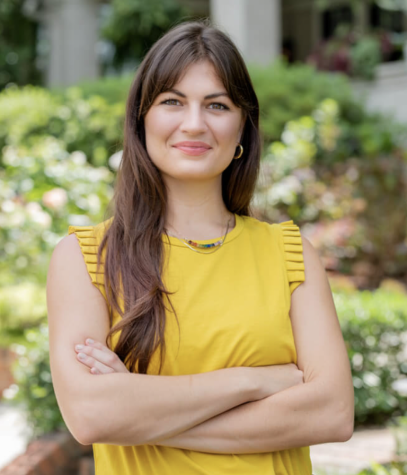 "I really want to broaden the communication spectrum, so that people can be more involved in the process of politics," Voelpel said. "I would love to have a storefront in my district, so I can be easily accessible, rather than at City Hall."
Like Wan, Voelpel agrees that public safety is going to be significant to voters during this election.
"I think if we can truly treat the root cause, which I would say is investing in transportation community initiatives, small businesses, artists — I think that we can help in our underserved communities, help lower our crime rates, and create more visibility," Voelpel said.
Voelpel sees business development as a city-wide initiative.
"We need to all get together in our business districts across the city, which has not actually happened, and learn from each other," Voelpel said. "I think we can expedite the process by cross-communicating across the city, which doesn't really happen except for at the City Council level, and it's not as collaborative. The neighborhoods can be more collaborative in that way."
Supporting and advocating for people in these communities is at the center of Voelpel's platform.
"My platform really is here to support the people doing the groundwork," Voelpel said. "I really want to find the funds and allocate the money to business associations, civic associations, our neighborhood planning unit — elevating the voices of the people who are doing the work on the ground."
Courtney DeDi
After an Aug. 5 fire on Cheshire Bridge Rd. impacted Courtney DeDi's small business, dog daycare "Club DiOGi," she wanted to see change and transparency from Atlanta City Council. In addition to her entrepreneurial background, DeDi believes her experience being homeless and her perspective as a Queer woman are important aspects of her campaign.
"It's my small business knowledge, I want to bring that to City Hall," DeDi said. "I want to see workforce housing for people within the city so they can serve and live in the same community."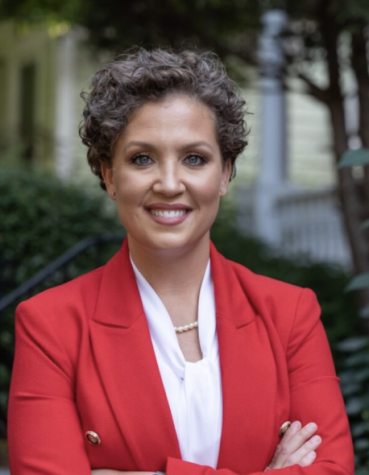 Dedi's campaign is focused on three main concerns: public safety, infrastructure and affordable housing. She believes everyone deserves to feel safe in their neighborhood, and wants to connect more Atlantans with home ownership.
"I've experienced housing instability many times in my young life — the one thing that I'm most proud of myself is being a homeowner," DeDi said. "I'd like to work with invest Atlanta and expand their homeowner down payment assistance program to give more people a path to homeownership. That would create affordable housing — the reality is a mortgage is so much less expensive than a rental payment, and when we invest in people becoming homeowners, we're also stabilizing communities."
DeDi believes infrastructure is integral to public safety.
There hasn't been a day that I haven't felt like the potholes are trying to break my car and then sidewalks were trying to break my ankle," DeDi said. "It's really important that when we're addressing the safety of neighborhoods, we're talking about the bridge underpinnings and making sure that they're being inspected properly, that our sidewalks are a shared resource rather than a homeowner burden and making sure that our potholes are filled in."
DeDi sees herself providing a voice for all of District 6.
"I think what's really cool is looking at all of the very first time candidates that are running this time," DeDi said. "I think it's indicative of everybody kind of seeing the writing on the wall as the city is spiraling quickly downward, and people are realizing how important it is to step up for their communities, like I did."