Students start environmentally-friendly bag business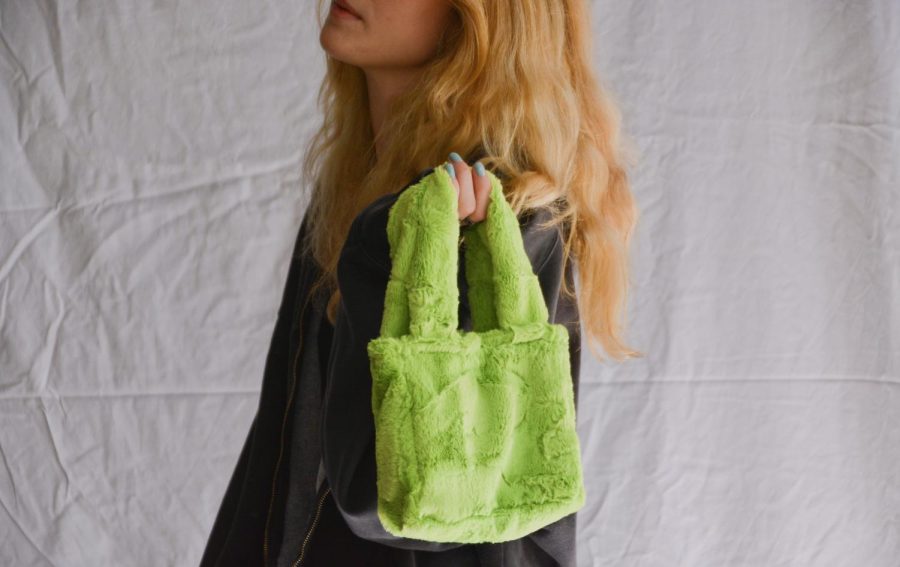 Scattered clothing, shoes and bags are sprawled across the studio floor as junior Ella Mitchell and sophomore Lucia Gravel, co-founders of Ellaeliseusa, scramble to get the perfect photo of their model.
The two girls started their small business in May of 2020 and have since gained the experience of juggling both a busy teenage schedule, as well as fully operating sales and production of their handmade, soft and trendy bags.
"From our photoshoot today, we are going to edit those pictures and post them all over our new website and Instagram," Mitchell said of their photoshoot. "Our favorites will become the covers for our site."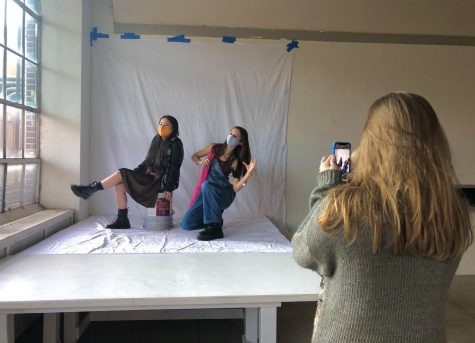 The trend of wearing plush bags has been on the rise through social media platforms such as TikTok and Instagram, the most popular styles including cheetah, zebra and striped print. Because these bags typically have high price tags, Ellaliseusa originated as a way to make this trend more affordable.
The business started small, creating individual designs just for fun but has grown over time as Ellaliseusa's creations have attracted more attention.
"Making bags first started as a hobby, a way to pass time," Mitchell said. "It quickly became something much bigger. We had to start thinking about what would be the most popular among other people, not just what we liked."
Keeping up with the latest trends is no easy task. Gravel and Mitchell have found a way to create a popular and well-liked product while still managing to integrate their own unique artistic vision.
"I think our bags are fun," Mitchell said. "The style and colors are on trend for 2021 so they appeal to a young and fashionable audience. Although there are bags like ours, we take measures to ensure high-quality products with little environmental impact."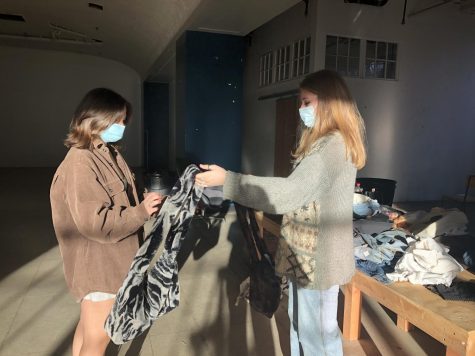 Mitchell expressed how safe environmental practices and sustainable policies for her business were a necessity when developing the bags.
"Each bag is made with microfiber, the packaging is recyclable, and all scraps and extra pieces of fabric go to a supplier who can then reuse it," said Mitchell. "What makes us different is how we want as limited waste as possible."
According to the New York Times, fast fashion, the mass production of cheap, poor quality, and disposable clothing has been growing in popularity. Companies such a Shein, TopShop and FashionNova distribute similar bags but create large amounts of waste.
"The difference between purchasing from Ellaeliseusa and Shein is simply supporting a small business," Alice Mcilvoy, a freshman who is also a model, said. "You get a higher quality product while also reducing harm to the environment. Fast fashion has a lot of issues and supporting Ellaeliseusa is ethically better."
The pair first sold their bags on Depop, a popular fashion marketplace app. Here, the girls gained enough sales to further invest in higher quality materials and packaging but still felt the need for more financial independence.
"Although we did see a lot of profit, Depop is more focused on thrifting and secondhand," Mitchell said. "When you are making new products, it just doesn't really fit in. The success we did see gave us the confidence to move forward and launch our own website."
The official Ellaeliseusa website launched in early March. Already, the girls have sold 75 bags and have purchased more materials to continue crafting and hand-sewing each individual product.
"I bought a bag when the business was first getting started," sophomore Ally Bliss said. "The quality is great, and I absolutely adore the sustainability aspect of the business. It feels good to know that I'm supporting a shop that cares about the environment."
To spread the word about their new and upcoming business, Mitchell plans to use social media, specifically Instagram.
"Social media is the key to our success," Mitchell said. "To get the word out, we are messaging and emailing influencers and asking them to repost our products. If they have over fifteen thousand followers, it would draw a lot of attention to us."
"I think the business idea is so clever," junior Gigi Fisher said. "I think so many students at Grady will love the business, especially in the middle of Atlanta, all these girls will want to keep up with trends."
Mitchell encourages other teens to start their own businesses.
"If you have a passion, embrace it," she said. "Although there is always a risk when starting a business, I am confident that we will be successful and I am looking forward to what this year will bring."