Students start businesses over Quarantine to help pass the time
For the past six months, Grady students have been cooped up inside their homes, adapting to life during the COVID-19 pandemic. While many decided to spend their time binging Netflix, working out or playing video games, some started their own businesses.
TwoTeens Detailing, started by seniors Leo Hollingworth and Josh Brenner, is one such enterprise: a mobile, car detailing business that offers a variety of services for customers' cars. Empty afternoons, entrepreneurial spirit, and a shared fascination with cars inspired Hollingworth and Brenner to start TwoTeens.
"I don't like sitting around during the summer," Brenner said. "TwoTeens gave me the opportunity to leave the house, see friends, clean cars, make money and meet new people."
Needing extra hands only shortly after launching their business, Brenner and Hollingworth added senior Griffin Richie to the operation.
"In the middle of the summer, our business was very sought after," Hollingworth said. "At one point, we were booking customers a month in advance, so we decided we needed to hire Griffin."
One of the unique aspects of TwoTeens Detailing is their accommodation. They offer four packages that provide customers the wash they want. The mobile aspect of the business gives customers a convenience that not many other detailing companies offer. They're also responsive to customers' concerns. Richie recalls a time when they returned to fix a mistake they made during a wash.
"We care very deeply about our business, and we want to make sure that our customers' cars are as clean as possible," Richie said.
Junior Annie Robinson also got creative during quarantine. Robinson combined her craftiness, sewing skills and a demand for masks into a business.
Because the pandemic affected her normal work schedule, she has had more free time. This encouraged her to break out the sewing machine and make customizable masks, bucket hats and headbands.
"In fifth grade, my grandmother bought me a sewing machine so I could make clothing for my stuffed animals," Robinson said. "When my dad saw that people were making fabric masks, he suggested that I try it out. I was pretty skeptical, but I tried it anyway and ended up really enjoying it."
Robinson has been donating masks to Grady Cares, which provides essential items to families in need, and plans to sell Black Lives Matter masks, from which she will donate profits to various Black Lives Matter organizations.
"I want to donate to Black Lives Matter organizations because I want to do what I can to help. I figured that the best way to help was by making masks," Robinson said.
Like Robinson, Katherine Shue, a senior at The Paideia School, wanted to help support the Black Lives Matter movement. She started a nonprofit towel and sticker making business, from which all of the proceeds go to the Equal Justice Initiative.
"I visited the EJI Museum and heard Brian Stevenson, the founder, speak," Shue said. "Since then, I have known their work is extremely important to helping fix our broken and discriminatory criminal justice system."
She has raised more than $800 for the EJI, but with school commitments increasing, Shue is taking a step back.
"This doesn't mean my work is done with the EJI and similar organizations, but instead, I will continue working and studying in the area of civil rights and social justice as I go through college," Shue said.
Not many teenagers dare to start a business. It takes hard work and determination, but in the end, it has taught TwoTeens Detailing, Robinson and Shue that running a business involves many important life skills.
"To say that running this business was eye-opening is an understatement," Hollingworth said. "Putting in the hard work of starting a business from the ground up and watching it grow is incredibly rewarding."
Leave a Comment
About the Contributor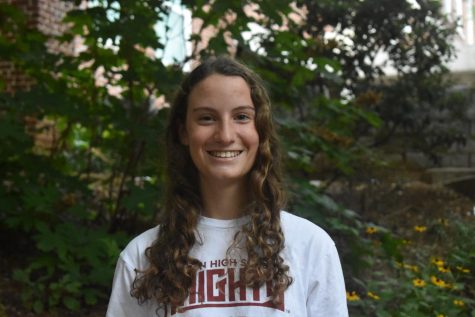 Shay Bowman, Lifestyle Managing Editor
Shay Bowman is a senior and this is her third year writing for the Southerner. When she's not writing, she's playing club and school soccer, practicing...