Atlanta businesses feel effects of boil water advisory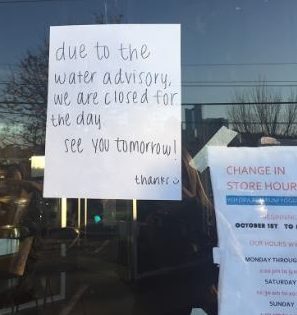 Businesses, schools and households across metro Atlanta experienced a major water restriction caused by a boil water advisory on Monday, Dec. 3.
The restriction was citywide and also applied to areas in DeKalb County serviced by Atlanta Watershed Management. Educational facilities, including Atlanta Public Schools (APS) and Georgia State University informed their students about the advisory and handed out bottled water. The Department of Watershed issued an immediate warning when it was discovered that the Watershed had low water pressure in order to allow for pressure to rebuild.
Just as schools and households throughout Atlanta were affected immediately, local businesses, specifically food establishments, had to find alternative ways to adjust to the restriction of water use. While local businesses including Starbucks, Krispy Kreme, and Yoforia closed, others such as Mediterranean Grill, Brusters, Poke City and MetroFresh continued to stay open, only experiencing minor difficulties.
"We did have a lot of customers who obviously asked 'How is your food prepared' or 'Is it good?'" said Grady senior and Poke City employee Jared Holloway.
Food establishments had trouble providing usually readily available water to customers. Mediterranean Grill had to shut off all fountains and hand out bottled water, and Poke City could not hand out drinking water. Eateries like Brusters and MetroFresh, which serve pre-packaged food and only bottled water or no water at all, had no trouble throughout the entirety of the advisory.
"We had no problems because we did no cooking and don't hand out cups of water," said Brusters employee Waheed. "I could definitely see how other businesses were affected though."
Places that rely heavily on water products were usually forced to simply close for the rest of the day. Yoforia closed early on Monday and stayed closed for the entirety of Tuesday, and Starbucks closed from 5 p.m. on Monday to 2 p.m. on Tuesday. Canceled after school activities and the end of school brought swarms of Grady students to Starbucks, which caused some worry when the zone of areas under advisory expanded to include Starbucks.
"It moved to our zone, so that's when we closed down," said Lauren Bagwell, Starbucks shift supervisor. "We had to close down as a precaution, but some people were saying things like 'If I get sick, I'm going to sue.' So we were really worried about that."
The boil water advisory ended at 1:15 p.m., but the effects of the unexpected restriction were felt by businesses and customers alike.
Leave a Comment
About the Contributor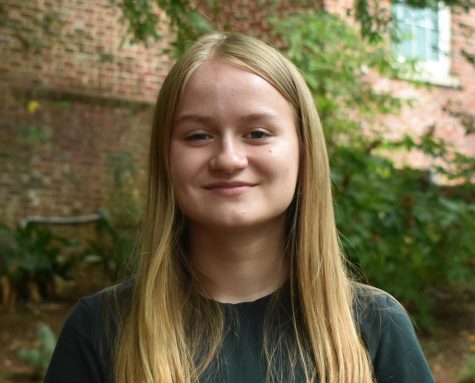 Anna Fedorova, Lifestyle and A&E Managing Editor
Anna is a senior and third year staff member. When she's not writing and editing, you can find her running cross country, working on mock trial, or sleeping.