Editorial Board reiterates policy in light of pending name change vote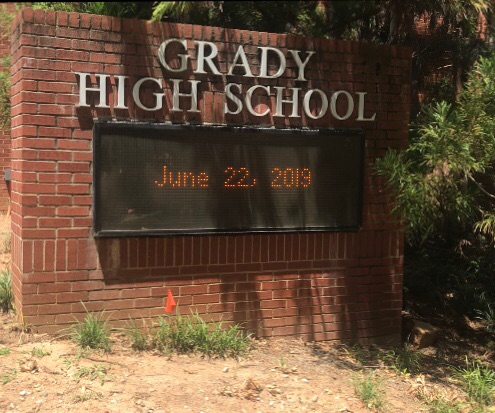 The Grady Renaming Committee's recommendation of the name Ida B. Wells will go to the Board of Education for a final vote on Monday Nov. 2. In light of this, and in regard to the Southerner's editorial promoting Ida B. Wells in September, The Southerner Editorial Board wanted to reiterate our editorial policy.
"The views expressed in The Southerner do not necessarily express the opinions or the policies of Grady High School's faculty, administration, adviser or students."
The Editorial Board would like to acknowledge how the timing of the publication of this article could have been misinterpreted as an intention to influence the direction of this process. We would like to clarify that this has never been and never will be the intention of the Southerner. Our Editorial Board reserves the right to publish any editorial that the board agrees upon as it aligns with The Southerner's mission statement and journalistic precedent to supplement community discourse.
The Editorial Board would also like to clarify that views expressed in the board editorials, including the recent Wells editorial, are not meant to influence decisions at the cost of the community's opinion, rather they only represent the stance of The Southerner's Editorial Board.