Rise in sex trafficking hits close to home
Atlanta has one of the highest rates of child sex trafficking in the United States, according to the FBI . It's not an envious title. So how bad is it?
According to the National Center for Missing and Exploited Children, one in six children and teens who ran away from home in 2014 were victims of child sex trafficking. In 2019 alone, more than 22,000 sex trafficking victims and survivors were identifed. These horrifying discoveries aren't just happening in America, it's right here in our own backyard, Atlanta. This subject is something everyone needs to be educated about.
Atlanta has the world's busiest airport, Hartsfield-Jackson Atlanta International Airport, which makes it easy for traffickers to import and export victims. In addition to the airport, Atlanta is a sex trafficking haven due to its size and proximity to the east coast.
With the internet, thousands of facts and resources are at your fingertips, but also misinformation and false facts. Sex trafficking has a great amount of misinformation surrounding it. One reason there is so much false information may be because people are not educated on the basics of sex trafficking and how it occurs..
On August 19, Georgia Bureau of Investigation director Vic Reynolds announced that the GBI created a sex trafficking unit to work with local authorities and crackdown on the horrors happening in metro Atlanta. Called HEAT, short for "Human Exploitation and Trafficking," the unit's task is partly to teach more law enforcement officers and citizens how to identify human trafficking cases, report and stop them.
Not all sex trafficking cases are the same. It's not always a black and white case of a victim being kidnapped, as many might assume. A study by Georgia Cares, an independent, non-profit organization working to serve child sex trafficking victims across Georgia, reports that more than 90 percent of domestic, minor sex trafficking victims in Georgia were enrolled in school at the time of their exploitation.
Pimps and other sex traffickers prey on young girls between the ages of 12-14, from low income neighborhoods with bad family lives. These girls are looking for a way out of their situations and when a trafficker promises that to them, they often believe the lie. Unfortunately, reality strikes when the traffickers exploit the girls with sex trafficking.
The Human Trafficking Search recognizes four different types of sex traffickers. One type preys on minors online and when alone in public. They buy them gifts and make them feel special. Another type offers to buy minors alcohol and drugs. Once the minors are addicted to drugs, it becomes easier for the traffickers to force them into prostitution. A third type sends other already trafficked girls out to recruit new girls for the pimps to abuse. The last type kidnaps minors and forces them into trafficking.
Sex traffickers are not just men but are also women. Thirty eight percent of sex trafficking suspects are women, and most of them were past victims of trafficking themselves. Statistically, young girls are more inclined to trust a woman than a man.
A recent example is Ghislaine Maxwell, an ex-girlfriend of deceased and convicted sex offender Jeffrey Epstein. She was arrested in connection to charges relating to Epstein's abuse of young girls. Maxwell recruited the girls, essentially gaining their trust and using that against them. She is currently awaiting trial at The Metropolitan Detention Center in New York.
In August, four different Atlanta hotels were served with federal sex trafficking lawsuits. Most of the trafficking in Georgia takes place at hotels where customers can pay in cash and not leave a paper trail. The plaintiffs, whose names are anonymous, said that the employees were paid to keep quiet and act as lookouts for police while traffickers came and went every day and that victims were kept in the rooms for weeks at a time.
According to the Schapiro Group, an Atlanta-based strategic consulting firm, 12,400 men in Georgia purchase sex acts with minors every month. Without a doubt, sex trafficking is still an issue in Georgia. This problem has been around for years. Awareness is a good start to eradicating the problem. Education is the only way to stop this from becoming an even bigger problem than it is now.
Leave a Comment
About the Contributors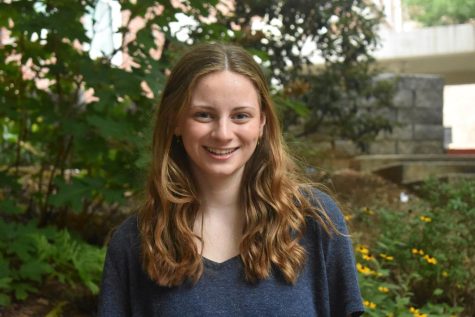 Katie Sigal, Comment Managing Editor and Social Media Editor
Katie Sigal is a senior and Comment Managing Editor and Social Media Editor for the Southerner. She is on the swim team and, in her free time, she likes...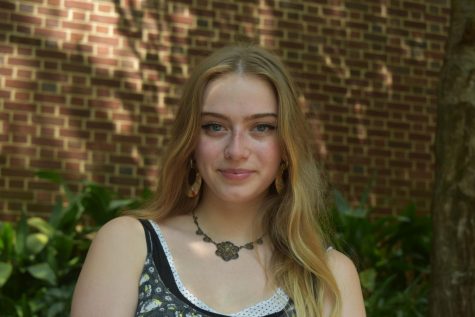 Sophia Maxim, Design/Layout Managing Editor
Sophia is a senior and a Layout Design/Graphics, Photography, and Social Media Editor on the Southerner. Outside of writing, she spends her time taking...