'Dynamic' 3-Star recruit Nathaniel Wiggins attracting college attention
The University of Alabama, University of Virginia, Mississippi State and the University of Florida are just four of the 11 colleges on the hunt to recruit junior defensive back and receiver Nathaniel Wiggins. Wiggins, a 3-Star recruit, was the Knights' leading scorer this season, despite recruiters coveting him for his defensive abilities.
"He scored a lot of touchdowns," head coach Kevin Clark said. "On offense, we tried to manipulate defenses by trying to get him on one-on-one advantages. I don't think anyone could really cover him one-on-one, not anybody we played against, anyway."
Standing at 6'2, Wiggins towers over many of his opponents. Clark attributes much of Wiggins' success on the field to his height and quickness as well as his ability to play many positions.
"I just don't quite know what position he's going to end up at," Clark said. "A lot of [colleges] like him at corner [defensive back] because of his length. You don't get a lot of really tall, long corners that can play as well as he plays, but he could end up playing receiver. I know he wants to go as a defensive back, though. I think [colleges] will definitely try him first as a defensive back, but he is so dynamic that you just never know what recruiters want."
Despite receiving eleven offers, including some from big-name schools, Wiggins takes each one with a grain of salt and does not let it impact him when he plays.
"I don't look at it like that; I don't care," Wiggins said. "I mean [my family] loves it. I mean, I really don't care [about the offers]. As long as I go to school somewhere, I'm fine."
In addition to his qualities as a player, Wiggins' "actions," rather than his "words" make him an important "quiet leader" on the field, according to Clark.
"Everybody looks to him, and they feed off of him when he makes plays," Clark said. "You get a lot of people who sometimes talk but are not necessarily leaders."
Getting into football at age 4 at the suggestion of his mother, Wiggins points out that his mother, Tamika Lewis, has been his most impactful mentor.
"My mom [is my motivation], because she's at every game, every practice, every meeting; she don't let me quit," Wiggins said. "She keeps me focused in school. Make sure I improve."
Wiggins' goals in football extend to the stars, as he hopes to play professionally in the National Football League. Wiggins also highlights his dedication to his family.
"I just wanna get my momma a new house," Wiggins said of his aspirations to play professional football one day.
Upon his start in football, Wiggins said that he "was just fast" and that he "didn't really like basketball" because he used to shoot over the goal, so he came to the conclusion that basketball was "not my sport." He quickly realized his speed would be most useful to him in football, and it led to a number of his highlights being posted on national platforms like CBS Sports and Hudl.
"His speed [is one of his strongest traits as a player]," Clark said. "He uses that well. We try to get the ball to him in space so that way he can use his quickness."
Another major part of his playing style comes in his interactions with opponents during games. Wiggins likes to smack talk, and knows how to do it so he gets in the mind of his opponents to force mistakes.
"I just like making people mad," Wiggins said. "I just talk smack, that's all I talk. I try to get them kicked out of the game. When I talk, I get in other people's heads, and it makes me play better."
His love of football has allowed Wiggins to become an easily coached player who stays focused during the game, furthering his leadership abilities and his likeness with the coaching staff.
"He is not one of those kinds goofing off or ones where I have to constantly tell him to get your head in the game and stuff like that," Clark said.
Leave a Comment
About the Contributors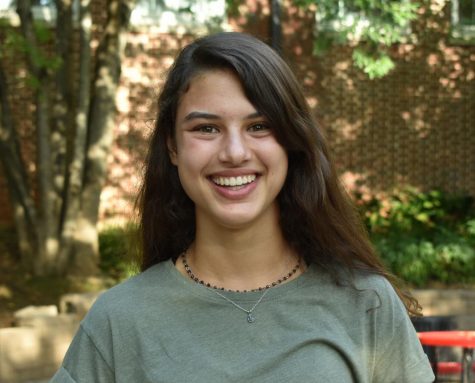 Kaitlin Palaian, Sports Managing Editor
Kaitlin Palaian is a senior and ready to co-lead the sports section to excellence this year. She is excited to be on staff again this year and share what...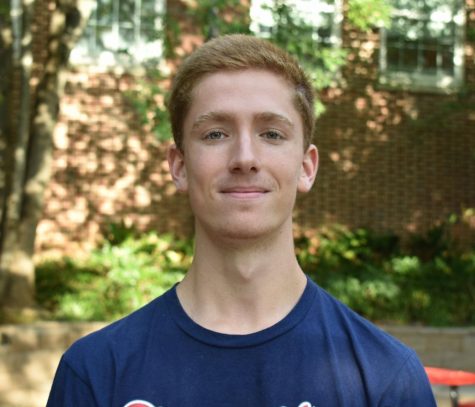 Elias Podber, Sports Managing Editor
Elias Podber is a senior this year and is excited to co-lead the sports section of the paper to new heights. He is captain of the cross country team and...