Ultimate Wins National Championship
The Grady Gauntlet ultimate team capped off an impressive season with a national championship win over the summer in Chicago.
"Definitely from the beginning, making nationals was a goal, and even winning, as we came third last year," junior Kavi Jakes said. "We've had our eyes on it since the beginning of the season. As it went on and we played good teams from out of state and had success, it became clear that we could make a really deep run."
After blowing through the competition, the boys ultimate team reached the finals and faced off against Nathan Hale of Washington state. A Hale team with multiple star athletes had an equally dominant tournament and looked to be a challenging foe for the gauntlet. Grady began the game, scoring quickly and efficiently, maintaining a halftime lead. Even with some untimely turnovers, Grady was able to hold off any of Hale's late runs, winning their first national championship 13-10.
"Nathan Hale was a very big and physical team, but we showed them we could take the challenge," junior Cole Chanler said.
Aidan Downey emerged as the star of the tournament, dominating the championship game, finishing with eight assists, three goals, and four blocks on just three turnovers. He was involved in all but two of Grady's scoring plays.
"It was awesome to show the whole nation what we had become over the last couple years," senior Aidan Downey said. "We had such a desire to win, and we are such a closely knit team that we just killed it."
The Gauntlet hopes that winning the national championship for the school will cement ultimate frisbee as a legitimate sport that should be recognized.
"I think people look at it as a club sport and joke around with it," sophomore Sam Rose said. "I think if Georgia High School Association recognized it as a sport and we were able to get sponsored, it would be a big jump for ultimate."
GHSA has yet to recognize ultimate as a varsity sport, meaning that ultimate has to remain a club sport. However other states around the country are beginning to recognize ultimate as a varsity sport, with Vermont becoming the first state to do so starting in 2019. Grady ultimate hopes that Georgia will be the next.
"I definitely think that ultimate could become a varsity sport, maybe even within the next five years," said Downey.
The implications for winning a national championship are great, and the team hopes that this will be open up recognition from GHSA.
Varsity sport or not the team will look to continue its success and repeat as national champions this year.
"I think this year our senior class is very talented, and I think if we can keep up our system from last year, we'll have success again," said Jakes.
Leave a Comment
About the Contributor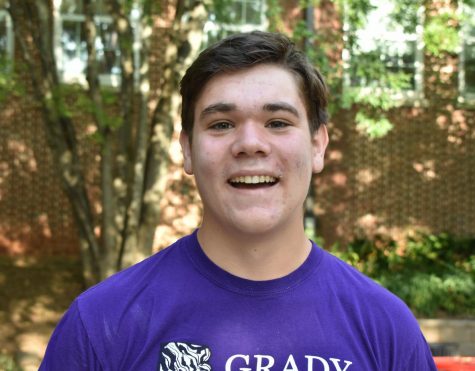 Mills Rentz-Baker, Online Sports Section Editor
Mills is the online sports editor for the Southerner. When he isn't working for the newspaper he is debating for the Grady Jesters in Public Forum debate,...