Harvard Debate Council prepares Atlanta-area teens for college admissions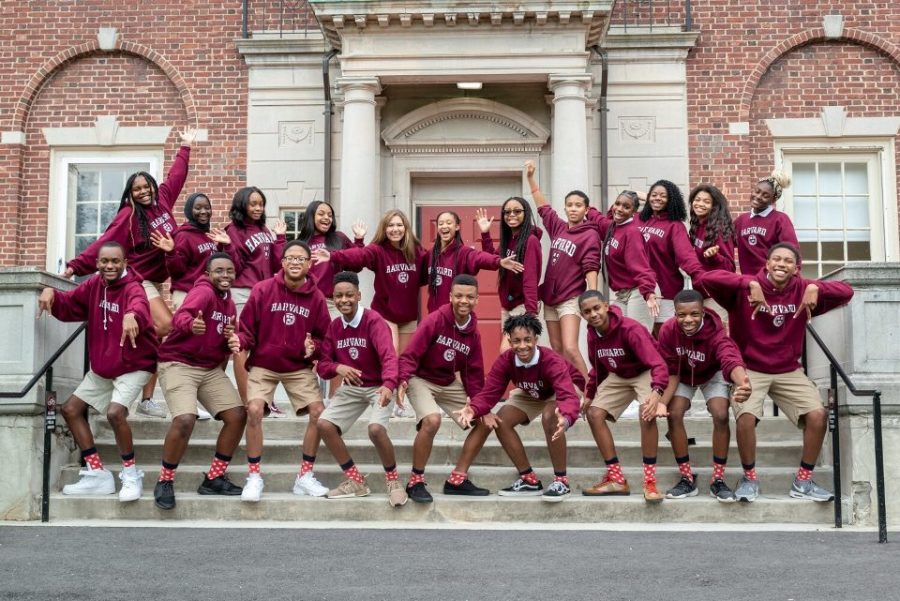 The Harvard Debate Council Diversity Project is opening doors for Atlanta-area minority students by giving them a leg up in the college admissions process.
The council was founded in 2017 by Harvard assistant debate coach Brandon Fleming to provide a yearly cohort of Atlanta teens exposure to academic skills and training to distinguish themselves in the college admissions process.
"Mr. Fleming started the organization to introduce students of color to debate because it is not typically something that is popular in communities of color," said senior Maya Hadley, a member of the inaugural 2017 class. "It's typically something that white males do."
While the program introduces students to debate, it also serves as a pipeline program for the students to attend Harvard.
"One of our students, Osazi Al-Khaliq, who was from Maynard (Maynard Jackson High School), got a full ride to Harvard. He is at Harvard now," Hadley said.
Students like Al-Khaliq are the reason the project was created: to bring more diversity to Harvard. Al-Khaliq, who is now a freshman at Harvard, applied to the program in his junior year of high school.
"Joining the HDCDP was one of the best moments of my life," Al-Khaliq said. "I remember when it was announced that we were in the program, everyone started jumping up and down and crying. I couldn't do anything but look surprised and smile. I truly didn't see it coming. It took a while for me to process my acceptance into the program."
Other members of the program shared similar sentiments.
Alanis Broussard, a senior at Woodstock High School, said she was told to go to City Hall for parent interviews. At the end of the interviews, Fleming, the debate council's founder, made it seem as though the students didn't get into the program, Broussard said.
"[Mr. Fleming] turns the lights off and says, 'Congratulations, you've made the class of 2019,'" Broussard said. "It almost felt like my body went numb for a second. I turned around, and I saw my mother in tears; others were jumping up and down. It felt like a moment that transforms your life. That's the only way I can describe it."
Last year, Grady sent three students, Jordan Thomas, Hadley, and Saxton Phillips, to participate in the program, following nominations by their school counselors. Junior Denzil Mathis will attend this year as one of 25 students.
The summer residency debate program is two weeks long. Professors from all over the country come to teach the students about different topics, but the main objective of the program is to introduce students of color to debate.
"You have a resolution you debate at the end of the week, where you debate at the start of the next week, all week, against kids from everywhere," Hadley said.
The debate competition is international, including 400 students from China, Russia, India and other countries.
For the first group of students, the program provided an opportunity to compete at a high level. Their success validated the program, students said.
"In starting any business, you have your first year to prove to other people the organization actually works," Broussard said. "And [Mr. Fleming] did that so beautifully to prove to everyone that this is the program that can have success, and they did that by winning the first year, and this year, [was] about can we do it again?"
The students said the program has had a major impact on their lives.
"The program teaches students to not only believe in themselves, but to also be leaders in their community," Al-Khaliq said.
Leave a Comment
About the Contributor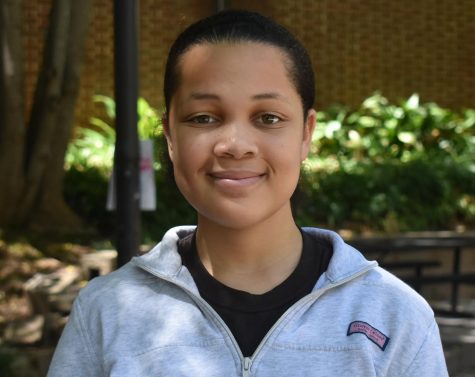 Bria Brown, Photography/Multimedia
Bria Brown is a second year staff member on the Southerner as well as a senior in the Class of 2020. She is currently Photography/Multimedia Editor and...