High bar set after Thomas' Harvard win
Most Grady students used the summer to unwind and recharge their batteries for the upcoming school year, but this is not the case for senior Jordan Thomas. He spent the summer making history.
Thomas won the Harvard Debate Council's summer residency tournament, coming out on top of over 400 students from the U.S., Europe, and Asia.
Thomas participated in this experience thanks to his involvement in the Harvard Debate Council Diversity Project.  This six-month program prepared 25 African-American students from Atlanta for the two-week summer residency on Harvard's campus. As a veteran debater of three years, Thomas was able to help his fellow "Great Debaters" reach their full potential.
"Being able to help those who were less experienced or had no experience in debate, being like a teacher to them, was really good," Thomas said. "It enhanced my skills, and it enhanced everyone else's skills in the program."
This rigorous program had participants spending 10 hours working on debate or debating, yet Thomas had fun with his teammates. Just about every night, because he brought his audio speakers, people on his floor would gather in his room, freestyle rap, and bonded.
"I've surrounded myself with a good circle of people that I know I'm going to talk to for the rest of my life," Thomas said.
When the team returned to Atlanta after their big win, they were met with support and encouragement from the community they represented. The initiative behind Harvard Debate Council Diversity Project was to change the narrative of "culture based scholarships." Needless to say, they were very successful in getting the word out about the movement.
"While we were there we didn't understand the impact we were making on our community, but now we're back and people are congratulating us and telling us how much we've changed them," said junior Maya Hadley, who also attended the program.
Thomas has always had a love for debate, through his dedication to the Grady Speech and Debate team, and this experience definitely reaffirmed that passion. Thomas said that he's learned things he never would've known thanks to debate. And due to his hard work, he's now co-captain of the Grady Public Forum team, which is a form of partner debate.
"He's a great kid. I've watched him since school started as the co-captain of PF debate; [he's] perfect," Mario Herrera, speech and debate coach, said.. "He gets the right tone. He gets along well with his peers. But he has high expectations for himself and the team, and I think that speaks to the quality of his character."
Thomas and his partner senior Ethan Damiani are excited and ready for the upcoming season. Thomas knows he set high expectations for himself, but he's ready to bring his A game.
"I think his performance this summer will really help us for the upcoming season," Damiani said. "You can already tell he's more inspired and driven than ever before. Also, confidence is a huge aspect in debate, and if you believe in yourself, it can convince others to believe in you as well. So, overall I think we'll do pretty well."
Thomas encourages anyone and everyone to join the speech and debate team. He believes that the skills you learn will really help in the long run. It did for him.
"I would even argue sometimes that [debate's] the most life-preparing thing that Grady has to offer," Thomas said. "You just learn so many new things, you meet so many great people that you'll have connections with for the rest of your life."
Thomas is still figuring out where he wants to go to college, but Harvard is definitely on his radar. No matter where he goes, his involvement in debate and the experience this summer at Harvard has set him on a path he wants to follow.
"Debate has made me such a better person, a better man, a better citizen, knowing my role in society and things like that," Thomas said.
Leave a Comment
About the Contributor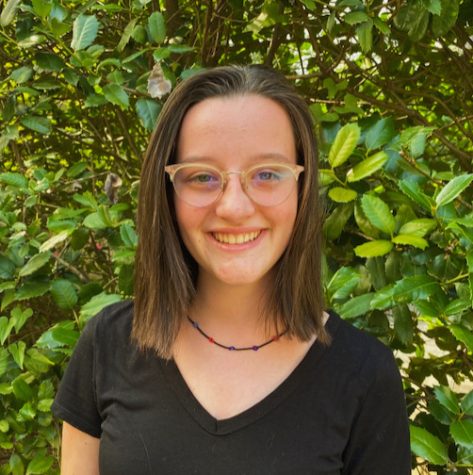 Dana Richie, Co-Editor in Chief
Dana is a senior who loves using her voice to tell other people's stories as well as share her own views. She really enjoys writing for the Southerner...