Illnesses and deaths spark efforts to curb vaping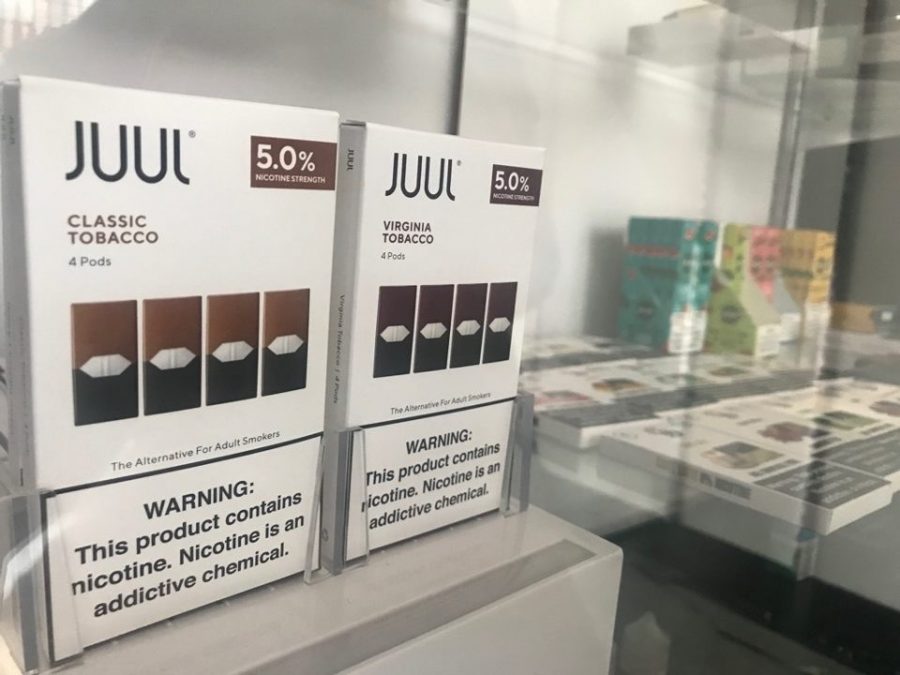 Twenty-three people nationwide have died from vaping-related illnesses this year, according to U.S. health officials.
Vaping has always been advertised as a "safe" alternative to smoking. However, with new studies showing people with severe lung problems, the safety of vaping seems not fully understood.
"What we know is that [vaping] is causing lung injury," said Allison Koenig, a pediatrician at Piedmont Pediatrics who has assisted many patients addicted to e-cigarettes. "The way I describe it to my patients is that it's like taking anti-freeze and pouring it in your lungs."
The Centers for Disease Control and Prevention has warned people to stop using e-cigarettes until health authorities can determine what is causing a rise in hospitalizations due to their subsequent illnesses. As of Oct. 1, the CDC had reported 1,080 cases of vaping-related illnesses.
The first death was a respiratory illness reported by the Illinois Department of Public Health on Aug. 23. The patient was a vape user who was hospitalized. The second death occurred in Oregon  and officials described the symptoms, which in many cases includes shortness of breath, fatigue, chest pain and vomiting, as similar to at least 1,000 other cases nationwide affecting mainly teenagers and young adults.
There were reported incidents from 48 states and the U.S. Territories, including Georgia, and the U.S. Virgin Islands.  CDC data indicates 16 percent of cases were minors.
Teen Vaping Concerns
"
The developing lungs of youth are more at risk, making the youth e-cigarette epidemic even more concerning."
— Albert Rizzo, M.D., FACP Chief Medical Officer for the American Lung Association
The Georgia Department of Public Health has reported nine cases, including the first confirmed vaping-related death in the state on Sep. 25. The patient was described as older with a "history of heavy nicotine vaping."
Despite the highly-publicized rise in vaping-related illnesses and deaths, Grady Memorial Hospital, Atlanta's large public medical center, has not received any patients with mysterious vaping-disease, a spokesman said.
On Oct. 3, Georgia lawmakers announced a plan to stem the use of vaping products by teens. The plan could result in a ban of flavored e-cigarettes or advertising directed towards teens, according to State Representative Gerald Greene.
In an effort to decrease the number of teens addicted to vaping, the White House on Sept. 11 announced a plan to ban all flavored nicotine pods, except for tobacco.
Juul Labs Inc., the maker of the post popular vaping device, has suspended advertising in the U.S. amid the rising health concerns and Juul CEO Kevin Burns recently resigned. Walmart, the world's biggest retailer, will no longer carry vaping devices.
Chris Roberson, manager at Vape 911 in the Tech Plaza shopping center across from Georgia Tech, says that his vape shop aims to help people stop smoking.
"It's all the gas stations and big retail stores that don't care about anything besides making the dollar." Roberson said. "Whereas vape shops, we care about helping the customer quit smoking cigarettes."
Roberson said he believes many of the products causing the illnesses and deaths are not from purchases made at vape retailers.
"The deaths that I've read about have all been associated with bogus THC cartridges from the black market that they're lacing with Vitamin E oil," Roberson said. "That is not a good thing to vape at all, and that's where people get the misconception that since people are vaping these cartridges , that all vape is bad."
Last year, vaping was popular at Grady. In an informal survey of 222 students  by the Southerner in August of 2018, 92 percent said they knew someone who uses a vaping device. This year, out of 230 students surveyed, 86.5 percent reported knowing someone who owns a vape and 38.6 percent said they have used a vape.
"I always felt sick," said a sophomore,* when describing their experience with vaping. "My head always hurt. I think it literally affected my brain to where I didn't know what was happening half the time."
Principal Dr. Betsy Bockman recently put up posters around the school, mainly in the bathrooms, describing the dangers of vaping.
School nurse Wanda Taylor encourages students who vape to think about what they are putting into their lungs.
"The actual vaping is such a hazard to their physicality, to their bodies," Taylor said. "And so, I would like them to really think about it, to watch the news and to listen closely to what's being said about vaping."
The use or possession of nicotine products is prohibited, according to Atlanta Public Schools policies, and the use or possession of e-cigarettes by a minor is illegal. However, according to the U.S. Food and Drug Administration (FDA), 3.62 million middle and high school students used e-cigarettes in 2018. From 2017 to 2018, e-cigarette use increased 78 percent, from 11.7 to 20.8 percent, among high school students, according to the FDA.
"I've definitely had a couple of patients who have been addicted to [vapes], but nobody has been affected by having lung damage from it," Koenig said. "I've had patients where we've had to work with the parent and the child, even over several months, to try to taper and wean them off of it."
Like traditional cigarettes, e-cigarettes contain nicotine, a highly addictive chemical. Also similar to tobacco cigarettes, e-cigarettes are addictive, making it difficult for users to discontinue vaping. The unnamed sophomore admitted to using an e-cigarette at least once a day over a three-month period.
"My parents found out, but I didn't tell them as much as what was actually happening," said the sophomore, who eventually quit vaping. "They kind of intervened, and my friend also kind of intervened, but I had to do it myself, too."
Roberson said he started smoking when he was 12 years old and smoked for 17 years.
"When I stopped seven years ago, I was smoking two packs a day," Roberson said. "We didn't vape back then. Young adults are going to choose what they want to do. What really entices people is when you say, 'You can't do this.' Then people want to go do it more."
Health officials in New York and the CDC have looked into the possibility of Vitamin E acetate causing these illnesses. The chemical THC has also been found in many instances, but no single ingredient has been found in all cases. Because of this, people have been advised to avoid all vaping products.
"We've been dealing with [the vaping epidemic] in pediatric offices for several years now," Koenig said. "Now, it's just because of these stories coming out to the news about the harm that people now are putting a face to what we've been telling them for years that people actually care about it, and now we are scared of it."
*Student is referred to as a sophomore to remain anonymous since underage vaping is illegal and vaping and nicotine products are prohibited by Atlanta Public Schools' policy.
Leave a Comment
About the Writers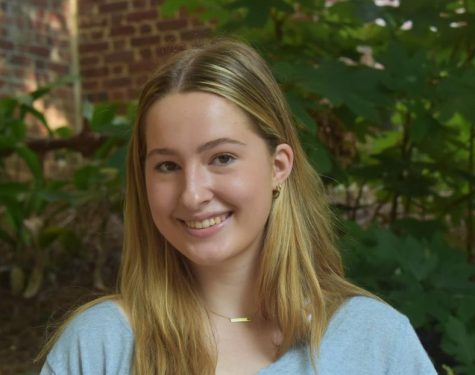 Lindsay Ruhl, News Managing Editor and Social Media Editor
Lindsay Ruhl is a senior, and this year she's the news managing editor and the social media editor. She loves making fun Instagram Story posts and covering...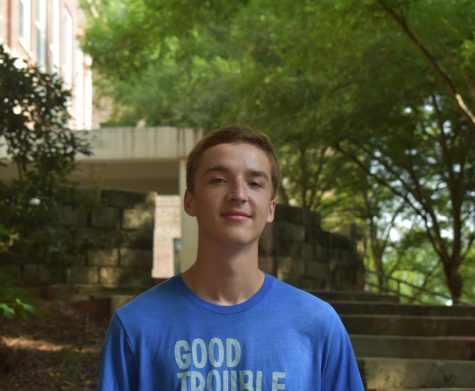 Marcus Johnson, Comment Managing Editor
Marcus Johnson is a senior in his third year on the Southerner. When he's not hard at work writing, he runs cross country and track for Midtown and plays...