Paolo's, a Virginia-Highland staple for 18 years
Paolo's Gelato Italiano has been in business in Virginia-Highland for 18 years. It is a family-friendly dessert location that is considered a staple in the area, but what would happen if it was removed from the Highlands all together?
The gelateria was recently put on the market for $110,000. Driss Senhaji, the business broker in charge of selling the shop, said that founder Paolo Dalla Zorza is selling the store in order to focus on his other gelato location in Charleston, South Carolina.
"It's a must-visit in the Virginia Highlands, and it's incredibly sad that it's being closed down because there's not many dessert places in the neighborhood," said Abby Moore, a student at Paideia School. "Especially none as good or authentic as Paolo's."
Along with Zorza's gelateria, Charleston is home to Gelato Supply Co. The company is a small warehouse stacked with spoons, cups, take out boxes, and bins. It grosses almost $2 million a year.
Paolo's is an authentic Italian shop that offers not only gelato, but cannolis, coffees, crepes, and other sweet Italian desserts. Paolo Dalla Zorza opened the shop after taking a trip around the globe in which he studied the creation of gelato. During the tour, he noticed the lack of gelato shops in the Southeast. A few years later, he returned to the U.S. with a plan to open an authentic Italian gelateria in America.
"I think it brings a little bit of a global feeling to the neighborhood because it's Italian, and we don't really have gelato anywhere else in the Virginia Highlands or Morningside," said Jenny Elder, a customer at Paolo's and 17-year resident of the neighborhood. "It's like walking into a little gelato shop in Italy. It's really nice to have that opportunity."
When you walk into Paolo's, you are greeted with the Italian greeting, 'ciao' which means "hello" in Italian. The little shop is loaded with vibrant colors and the sounds of traditional music constantly playing out of the speakers. Covering the walls are posters with information about the shop and pictures of Paolo and his relatives.
"Paolo's is a good destination to go to for dessert or a treat," said JoAnn Zyla, a customer at Paolo's. "I think it adds something to the neighborhood to have something as authentic and delicious as Paolo's."
The gelateria not only offers gelato and other sweet treats, but it also offers jobs to many of the students at local schools.
"It's really brought the neighborhood together," said Moore. "So many times I've walked in there and seen students from my school working behind the counter or I'll see my friends or neighbors getting gelato"
Paolo Dalla Zorza came to the United States hoping to bring a little piece of Italy to the locals. In doing so, he brought a family friendly gelateria that offers the community a unique and delicious dining location. The removal of Paolo's truly brings a great amount of sadness in the hearts of the residents of the Virginia Highlands.
"If I could describe Paolo's in one word it would be delicious because I've never had a bad gelato there and it's always very tasty and refreshing," said Zyla. "I'm never disappointed. I really am going to miss that little shop."
Leave a Comment
About the Contributor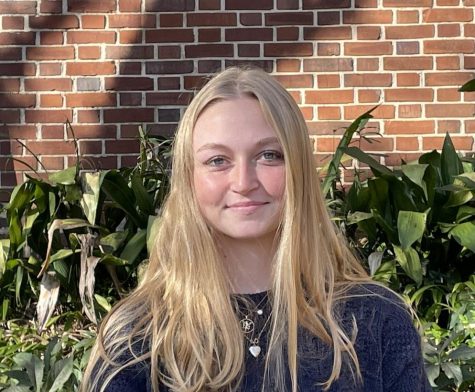 Callan Cucchi, Lifestyle and A&E Managing Editor
Callan is a senior and Managing Editor of the Lifestyle A&E section of the Southerner. This is her third year on the paper. When she is not working...