Knights defeat Trojans in regular season finale, prepare for playoffs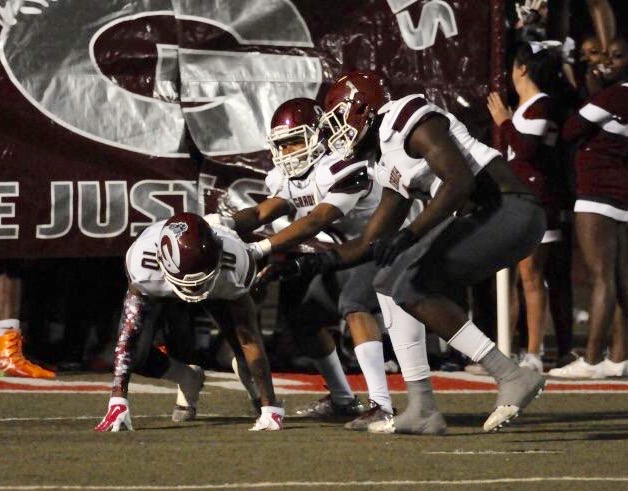 Alex Tonico
November 5, 2016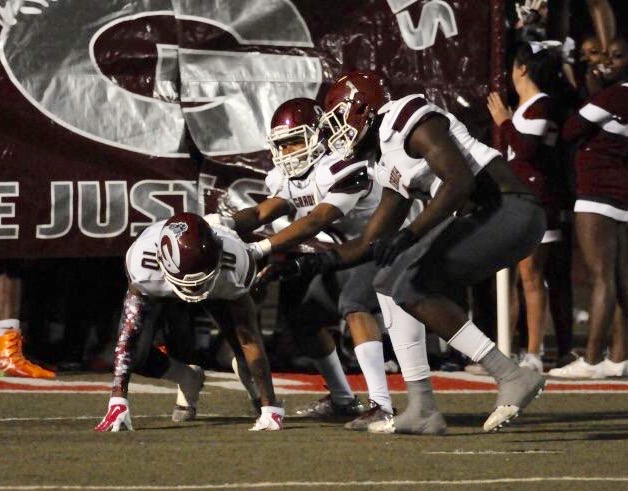 The Knights finished their regular season on a strong note with a 20-14 win over the Banneker Trojans, ending their season with a 9-1 record, their best regular season record since the 2010 season, when they also went 9-1.
The game started with multiple Knights' mistakes. The defense gave up a 6-yard rush to Banneker's junior quarterback Dionte Bonneau with 7:32 left in the first quarter. Grady compounded matters after senior quarterback Caylin Newton threw an interception with 8:05 left in the 2nd quarter.
The Trojans weren't able to capitalize on the turnover and instead gave the ball back to Grady after a one-handed interception by senior cornerback DiMarcus Clay with 5:58 left before halftime. The offense took over and drove 97 yards, ending their drive with a 2-yard touchdown pass to senior tight end Kemari Averett with 2:22 left in the half.
After a successful pass to senior wide receiver Aaron Hudson for the two-point conversion, the Knights took a 8-7 lead to the locker room.
The Trojans came out of halftime and forced another turnover by Newton, this time taking a fumble to the house and taking a 14-8 lead with 10:54 left in the 3rd quarter, but the Knights responded with a score of its own with a 31-yard touchdown pass to senior wide receiver Jacquez Sloan. Grady missed the 2-pt conversion attempt this time around, so the score was 14-14 with 7:56 left in the 3rd quarter.
The offense continued to pile on the points in the third after a 1-yard rush by senior tailback Jeffrey Black, but yet another missed 2-pt conversion made Grady's lead only 6.
With the 4th quarter at a standstill, things didn't get interesting until Grady gave Banneker the ball back with less than a minute to play.
The Trojans used out routes to get some yards and get out-of-bounds to stop the clock on their final drive, but their last-second hail-mary was overthrown and intercepted by junior wide receiver and safety Isaiah Martin to end the game and Banneker's playoff hopes.
The Knights regular season came to end on Friday night, but there is a lot more football to be played. They enter the playoffs with an offense that has amassed 2,887 yards in the air, 1,873 yards on the ground, and a defense that has racked up 12 interceptions, 47 tackles for losses, and 16 forced fumble.
After losing senior tailback and safety Cincere Mason to a torn ACL, their playoff motto #DoItForDeuce (Cincere goes by "Deuce" because he wears number two). The Knights' will match up with the Walnut Grove Warriors on Friday, November 11th at Grady in their first home playoff game since 2010.