Slow decline of football at Midtown
Lack of participation leads to cancellation of varsity football season
Over the past five years, the football program has been in constant decline.
In 2016, the Knights finished 10-2. The team finished 2-7 in 2017, 1-9 in 2018, 3-7 in 2019 and 1-9 last year. From 1997 to 2016, the Knights had only two losing seasons, 4-6 in 2001 and 0-11 in 2013 after an 8-3 season was forfeited. In 2005, the team finished one game short of the state final, losing to Calhoun in the Georgia Dome in the semifinals.
The Knights became JV-only after a season-opening 67-0 loss to Fayette County, which plays in Class 4A, which is a lower classification based on enrollment. The Knights are in Class 5A. The JV team has a 1-2 overall record, and the Knights started the season with 27 players — 13 freshmen, eight sophomores and six juniors.
"In my 27 years of being in education, I've never been part of a district where we had to end a [varsity] program," Atlanta Public Schools Athletic Director Jasper Jewell said. "I must say this is a first for me."
In 1985, the former Price High School (now Price Middle School) considered cancelling its program after starting practice with only 15 players. Regardless, the team recruited 10 more players and won a 6-AA West championship and finished second in the region with an 8-4 record, according to the Atlanta Journal-Constitution and the Georgia High School Football Historians Association.
Although the issue at Midtown is multifaceted, potential players, who didn't join the team, said they didn't because the team is uncompetitive. The team has also lost several players who transferred away, including Nate Wiggins, who left his junior year for Westlake and is now a freshman cornerback at Clemson.
"I just quit because I knew it was kind of going downhill," said senior Dakota Almazan, who played on the team for three seasons. "It really hadn't been enjoyable for me for a year or two. It just got to the point where it wasn't very competitive; so, it wasn't as fun."
During the Knights' last winning season in 2016, the team had 65 players and lost in the second round of the state playoffs to Woodland-Stockbridge. That team was led by 3,000-yard quarterback Caylin Newton, the brother of former NFL MVP quarterback Cam Newton.
"To see [the team] spiral backwards was shocking to me," said Jewell, an APS graduate who played football at Therrell. "I do hope they're able to get this ship turned around and back in a positive direction."
As an APS graduate, Jewell added that it's difficult to see one of the district's football programs struggle to field a varsity team.
"They've been under some good leadership and some strong leadership, and this is kind of a sad day to see," Jewell said. "I graduated from an APS high school, so it's a sad day to see this coming."
Out-of-Zone Impact
The lack of out-of-zone students at Midtown is a possible factor in the team's poor performance and dwindling participation over the last five years. During its run of success, the school enrolled out-of-zone students either in the communications magnet program or by special permission. Head coach Kevin Clark declined to comment on whether that's been a factor in the team's recent decline.
According to an enrollment and reclassification report from the Georgia High School Association from the 2020 region reclassification cycle, Midtown (formerly Grady prior to this school year) is one of three schools of the 56 in Class 5A with no reported out-of-zone students. The others were Northgate and Clarke Central, which both had more than 1,700 students at reclassification. Midtown had 1,473. Current enrollment was about 1,515 in mid September.
"[Having out-of-zone students] is very common," said GHSA Executive Director Dr. Robin Hines, a former superintendent in Houston County. "The vast majority of those are approved out-of-zone students. There's a variety of different circumstances that would enable somebody to be out-of-zone."
In APS, a school can accept some out-of-zone special permission transfers if the school isn't at capacity and at a principal's discretion. Midtown once allowed out-of-zone students, starting in 1981 as a magnet school, but the district ended all magnet programs in 2011.
"We had several great players in our magnet program," said Ronnie Millen, who was the head coach from 2001-2013. "I had a quarterback (Kivon Taylor) from our magnet program, who ended up going to the University of Connecticut."
Schools that have out-of-zone students typically have more students who participate in athletics, and as a result, they tend to have better athletic programs, Midtown Athletic Director Patrick Johnson said.
"If we're just talking about creating the most talented athletic teams possible, then obviously, the more students you're able to draw from, the greater chance you have of achieving maximum talent," Johnson said. "Certainly, drawing kids from different areas … is a bonus to [athletic programs]."
Dr. Hines said ensuring every out-of-zone student at every school is eligible is nearly impossible.
"We deal with it comfortably," Dr. Hines said. "There's always something, but you always have to keep things in perspective. There are 470 schools [in the GHSA], and the vast majority of them do things the right way. Most of the time, if there's a problem with one of the schools, we're really not aware of that because it happens with some outside entity."
The enrollment of out-of-zone students at Midtown is controversial for another reason.
"I'm a big believer that a public school's job is to be a school for the community in which it's located," Johnson said. "First and foremost, [the school] should make sure it's serving those students and families."
Enrolling out-of-zone students to boost athletics is not part of Midtown Principal Dr. Betsy Bockman's vision for the school.
"A good coach builds with what they have," Dr. Bockman said. "The wins are meaningless when it's not done with the people that live here. Parents also put a lot of money into sports, and they resent when their children aren't getting playing time. This school is for the community."
Dr. Bockman, principal since 2016, is not alone in her position. In 2014, an anonymous complaint led to an APS investigation by then interim Superintendent Erroll Davis that revealed the football team had 14 ineligible out-of-zone students accused of address fraud to gain enrollment.
"That was probably the beginning of where we are right now," Dr. Bockman said. "It was a big address audit. [APS] said the school had to be more responsible for checking addresses. I stopped all of that when I came here."
Capacity limits also have influenced the school's ability to enroll out-of-zone students. In 2005, the school's capacity was expanded to 1,275 students with the E-wing building, and the campus removed 10 portable classrooms this year with the opening of the new A-wing building.
"For at least the last five years, the school has been over capacity," Dr. Bockman said. "There's just no room based on the facility size. You can only take [out-of-zone students] if you're 90 percent of capacity or below."
With the addition of the new building, the maximum number of students may increase; however, administrators won't receive confirmation of an increased capacity until February. Each classroom can have a maximum of 35 students, according to the Georgia Department of Education. The school has 60 classrooms with the new building and the current minimum capacity of 1,500 is calculated off 25 students per classroom, according to APS.
If Midtown did approve and enroll out-of-zone students, there's no guarantee they would be athletes.
"I can't say I just want football players," Dr. Bockman said. "It's a first-come, first-serve thing."
Changed Demographics
Additionally, due to gentrification in communities serving Midtown, the school's enrollment is becoming increasingly white. According to numbers provided by the Georgia Department of Education, in October 2016, Midtown was 51.17 percent Black; this fall, the school was 34 percent Black. In October 2016, Inman Middle School was 34.74 percent Black; in March 2021, Howard Middle School, which replaced Inman in 2020, was 31.44 percent Black.
On the elementary level, since October 2016, Morningside, Hope-Hill, Springdale Park and Mary Lin have all experienced decreases in Black student numbers, according to the state Department of Education. As a whole, the Midtown cluster's percentage of Black students has dropped from 72 percent in 1998 to 28 percent in 2020, according to APS.
Within Atlanta Public Schools, the number of Black students has decreased by 2 percent since October 2016, according to the Department of Education. Black residents in the city of Atlanta fell to 47 percent, according to the 2020 Census, from 54 percent in 2010.
"Our demographics have rapidly changed," Dr. Bockman said. "For a number of years, the football team has been predominantly Black at this school. Black [student] numbers have gone down."
The football team is currently 55 percent Black. In 2016, the last season the team had a winning record, 94 percent of players were Black, according to the 2017 yearbook. In comparison, 70 percent of NFL players were Black in 2018, according to data collected by The Institution for Diversity and Ethics in Sports. In the Southeastern Conference, 61 percent of players are Black, according to the NCAA Race and Gender Demographics Database.
Dr. Bockman also said varied student interest in sports may affect football participation.
"There's been a big change in choices," Dr. Bockman said. "The number of sports kids can play here is huge. You have so many choices. People are more aware of concussions and other serious injuries. The whole athletic landscape is very different."
Decatur, a nearby Class 5A rival with similar demographics, has seen its percentage of Black students drop by 9 percent since March 2016, from 34 percent to 23 percent Black.
"Decatur is becoming whiter and whiter, as well, and it does hurt your football programs and your basketball programs," said Decatur Athletic Director Rodney Thomas, who is also a former head girls soccer coach at Midtown.
Mounting concerns of injury and head trauma after the discovery of chronic traumatic encephalopathy (CTE) has impacted the overall participation in football nationally, according to Reuters, which reported in 2018 that participation numbers had fallen 5 percent from 2008. Thomas said he noticed its impact within his school, specifically among White players.
"There was some backlash against football for a few years here with the CTE and concussion incidents," Thomas said. "People really felt that football was unsafe for their kids to play, so that hurt a lot in regards to white students playing. So, convincing these parents that football is okay to play [is important]."
Midtown has dealt with a similar issue, particularly among White students.
"I've always really wanted to play football," said Lincoln Gotham, a White freshman at Midtown. "I asked my parents back in seventh grade if I could play, and they said no because they were really worried about my brain shaking and getting concussions because, to them, that was such a common thing."
Youth Pipeline
However, Decatur's team, currently No. 10 in the Class 5A state rankings, has managed to find success, which Thomas accredits to a strong football pipeline.
"In my tenure, we were never on the verge of discontinuing the varsity program, but our numbers were low," Thomas said. "Our numbers in the past two years have greatly increased because of our success. When you start winning, more kids are likely to come out. More importantly, though, we have the Decatur recreation program, and they run a football program; they run basketball; they run lacrosse, and they run soccer. That keeps the kids engaged in these sports. Once they hit middle school, the expectation is that they're going to play in high school. So, that's a tremendous help."
Earthwind Moreland, who was the Midtown head coach from 2014-17 and had an overall record of 24-19, relayed a similar message about the cyclical benefits of achieving early success.
"When you have a quality program, people want to be a part of that, whether they are already in the building, whether they're coming from middle school or whether they move into the area to go to that school," Moreland said. "So, right now, not winning and not having too many successful seasons in the past few years has caused people either to go elsewhere or decide not to play, and they just walk the halls and just become a regular student."
Midtown, on the other hand, doesn't have any strong feeder programs for football.
"Football's not a part of the culture; there's no community programs," Dr. Bockman said. "Howard Middle School is really struggling with football."
However, that was not always the case, according to Millen.
"City parks and recreation was a lot better back then," Millen said. "You had a program over at the Martin Luther King Rec. Center; you had a program over at Bedford-Pine (Park), and then you had different rec. programs in the Techwood area. Inman fielded a team, as well, so we would get players from that."
Thomas also cited the quality of Decatur head coach William Felton, who was awarded Week 3 Coach of the Week by the NFL and Atlanta Falcons, as a big factor in the team's success.
"So much of it is that head coach, and how they are able to convince these parents and get kids from the high school to come on out and take chances," Thomas said. "I have a very dynamic head coach right now, who's had events, such as parent day where your parents come out and run drills on the football field, just to get the community and these families engaged. So, a lot depends on that head coach and how hard they're going to work to get the populace out to these games."
Moreland pointed out that the fall of Midtown's football program isn't a product of the coaching staff.
"It was nothing on coach Clark's end," Moreland said. "He's just is in an unfortunate situation. I think he tried to do the best he could with what he had."
Felton emphasized having a strong relationship with the players as the foundation of the team's success.
"Our coaching style is unique in a sense, but there are coaches outside of here that also employ those ideals," Felton said. "So, I can't say I'm the only one, but I know I'm one of a few."
Like Midtown, Druid Hills, which is also nearby, struggled with participation in its football program near the end of last season and beginning of this season, according to Athletic Director Henrietta George. However, the Druid Hills team made a quick turnaround in just two weeks.
"Unfortunately, last year due to Covid, the numbers dropped tremendously," George said. "We had about 20 kids, and unfortunately, we weren't able to finish the season due to several injuries. Coming into this year, we started with nine kids, but now the numbers are about 50-60."
George said the main reason for the quick change in participation was giving the kids an incentive to play and emphasizing the importance of football.
"The main thing that kind of hit home with the kids was being real with them about what would happen if we didn't have a football team," George said. "Basically, we made an announcement; we incorporated the intercom and also PowerPoint and basically told the students that if we do not have a football team, the following things will occur: There's no football. There's no homecoming. There's no cheerleading. There's no band. There's no dance. So, that was a reality check for the kids; they were just like, 'What? Are you serious?'"
Like George, Jewell emphasized football is important to a school as a whole.
"With high school football being in the fall, it pretty much sets the standard … it can help build so much culture in terms of homecoming games," Jewell said. "It's the first [sport] that the kids get an opportunity to participate in. Because there's such a large number of student-athletes generally on a football team, it's just the ultimate team sport."
Johnson remains adamant the decision to move to a JV-only season was the right call and is confident in the success of Midtown's sports programs as a whole.
"Obviously, the whole football decision is really tough," Johnson said. "I think it was made for the right reasons. We're looking at a lot of different ways to, hopefully, make sure we're not in that situation again, but on the whole, our sports teams are really successful."
View Comments (2)
About the Contributors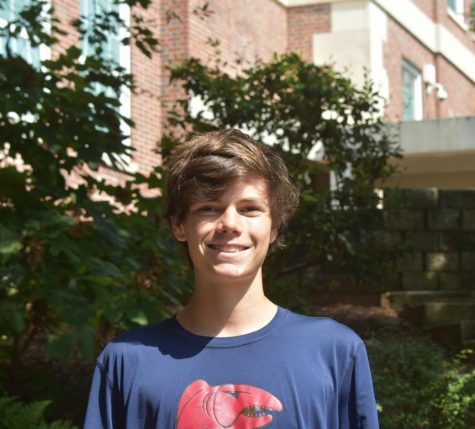 Cole Parker, Sports Managing Editor
Cole Parker is a senior in his third year writing for The Southerner.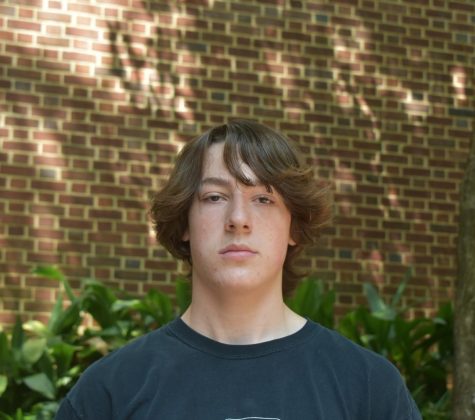 Duncan Tanner, Sports Associate Managing Editor
Duncan Tanner is a senior and it's his third year on the publication. Outside of school, Duncan debates for the Grady Jesters Public Forum Debate Team,...