Knights cancel North Atlanta game, transition to JV-only season after low participation
Following a season-opening 67-0 loss to Fayette County and the placement of the team on Covid quarantine, the Knights canceled tomorrow's game against North Atlanta. The team will also switch to a JV-only season due to low participation numbers.
"One of the options we talked about at great length today was switching to a junior varsity schedule for the remainder of the season," Principal Dr. Betsy Bockman said during a meeting this week with parents and players. "The student athletes would play a maximum of seven games, play APS and non-APS teams, and we'd likely play on Thursday nights."
Cancelling the season entirely was also a consideration.
"The other option is practice conditioning the football team and focus on getting stronger and developing skills for next season," Dr. Bockman said.
The team's participation this year has been historically low, one of the key factors for the cancellation of the varsity season.
"Currently, with our varsity football team, we have 28 academically eligible players," Dr. Bockman said. "Most schools in our 5A region have upwards of 50 players; so, we're really hurting there. No seniors, six juniors, eight sophomores and 14 freshmen."
Dr. Bockman also raised concerns about potential injuries to younger players.
"A majority of our players, in addition to being young and inexperienced at the varsity level, lack the size and physical maturity to protect themselves," Dr. Bockman said. "As a result of the team's minimal depth, most players are being forced to play both offense and defense, resulting in physical and mental fatigue."
Dr. Bockman's concerns are not unfounded. During the Knights' loss against Fayette County, the team suffered several injuries.
"During Friday night's game, we sustained multiple injuries that dropped our numbers even further," Dr. Bockman said. "Two of those injuries were lineman, leaving a vital group that already had insufficient size and depth."
Due to the risk of injuries, continuing to play a varsity schedule was not an option, Dr. Bockman said.
"We can't continue to play a whole varsity schedule, given those stipulations," Dr. Bockman said. "It's not safe, and it's not something we can sustain."
Football-related activities at Midtown depend on the continuation of some kind of football season. With no football, extracurriculars like marching band and cheerleading are in danger of losing major parts of their seasons.
Band director Artis Staton expressed his frustration during the meeting.
"I sold my kids on the schedule; I sold my kids on this experience," Staton said. "They were supposed to get a five-star Disney World experience. Taking away this experience from these kids, that's gut wrenching. If we're talking about the future implications of the football program, this band is on life support if we don't have a season."
Bhuvan Saraswat, a marching band senior, believes a lot of the band's work went to waste.
"I'm just disappointed,"Saraswat said. "I know a lot of people in the marching band who have worked hard. It's extremely painful to see all that hard work just going away."
According to senior football player Elijah Francis — who cannot play for the foreseeable future due to a torn ACL — the fall of the football program has been nothing short of tragic. Last season, the Knights went 1-9 in all competitions. Their last winning season was in 2016, with a record of 10-2 and 7-0 region record.
"It's heart-breaking," Francis said. "I just missed an opportunity to play with and bond with freshmen and sophomores like the seniors did for us."
Athletic Director Patrick Johnson doesn't know why the numbers in football participation fell to such low levels, but wants to find ways to revitalize the team.
"Now, specifically why we're in this situation is something we're working on to understand better," Johnson said. "I think we have some ideas as to sort of how the trends are moving, but I know we've started talking to parents and people in the community to try and understand not only why we may have lower numbers, but also what is it about your story and your background that led you to have a son that plays football here and how can we try to replicate that in the middle and elementary school levels."
Leave a Comment
About the Writers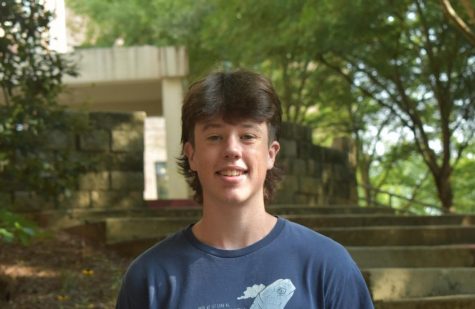 William Randall, Sports Managing Editor
Will Randall is a senior and this is his third year on the Southerner staff. When he's not writing sports stories, he can be seen playing them as he's...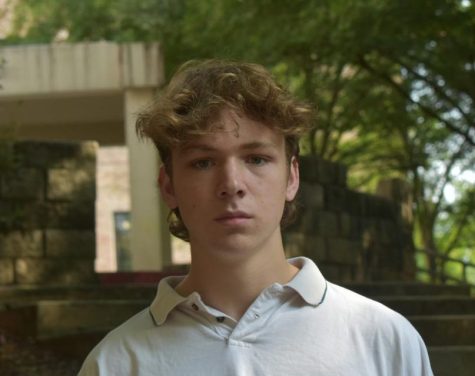 Keller Rentz-Baker, Sports Associate Managing Editor
Keller Rentz-Baker is the Associate Managing Editor for the sports section of the Southerner. It is his third year on the publication.  When he is not...