Winter sports struggle to attract new players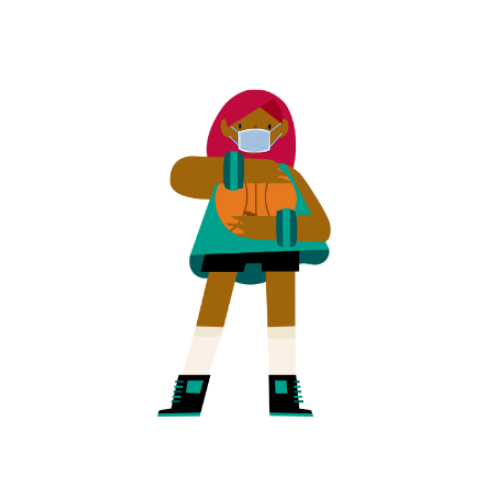 During a normal school year, walls are littered with flyers of almost every color of the rainbow advertising various school sports in an attempt to draw interest. At school, coaches and players talk to students face-to-face with a similar goal.
This preseason, though, teams must attempt to do the same without the physicality school presents.
"Attracting players has been difficult this year especially since I can't be in the school face-to-face, meeting people, putting signage on the walls, and really drumming up some interest," said new head wrestling coach Gerren Griffin. 
Teams that relied heavily on in-person interactions in order to attract players last year have had a difficult time adjusting to the new challenges.
"Last year, I went to the freshmen orientation and gained a lot of interest from that," said senior swimmer Ari Ramsey. "Since we didn't have that this year it's definitely going to affect the number of freshmen we have that tryout."
Because of the inability to interact with students face-to-face, many teams have turned to social media, but Griffin explains that it's just not the same.
"Right now, as far as garnering interest goes, it's been virtual and really difficult," Griffin said. "We've put things out there on Twitter and Facebook but the reality is it's not going to reach too many people if you don't have a large following."
Some players have taken it upon themselves to attract interest from players via personal connections as well as social media.
"Recently we've been attracting new players through word-of-mouth and also through Instagram," said varsity girls basketball captain and senior Trinity Lewis. "We've all been encouraged to repost the tryouts post from Grady basketball's Instagram feed and things like that."
While not receiving enough players represents its own problem, receiving too many players may also reveal its own complications.
"In previous years swimming has been a no-cut sport. We took everyone from state-level swimmers to those who had never swum before," Ramsey said. "This year we're having tryouts for the first time ever and limiting the team because of limited practice space due to covid restrictions."
The nature of swimming makes new restrictions a bit more impactful compared to other sports, causing the team to consider cutting players for the first time ever, says junior swimmer Liam Bray.
"The fact that everyone is in the same closed room and in the same pool makes swimming unique," Bray said. "During practice, it would be hard to social distance since there are multiple people in each lane at the same time and you can't wear masks the whole time."
But for others, such as Lewis, the enforcement of new covid restrictions may not be strict enough and may even force them to reconsider playing this year.
"I'm just unclear on how committed they are to social distancing and wearing masks," Lewis said. "As far as I know we're going to be maskless, and that's why I feel like I'm not going to be playing this year. I don't feel comfortable being maskless around people that I don't know."
Limitations on tournaments and games may also affect how many athletes will be participating in school sports this year.
"Depending on where you're traveling to, some places allow fans, some don't," Griffin said. "They [The GHSA] have also limited the number of teams that can come to certain matches."
The reality is that covid puts sports at every high school, including Grady, in a situation with new challenges that coaches and teams will have to figure out how to overcome.
"Any type of sport that is high contact and close proximity is going to be dealing with the same challenges, including basketball and swimming. They're all going to be dealing with the same risks," Griffin said. "We won't have the same amount of numbers that we could have, but pretty much every school will be dealing with the same issue, so it's a level playing field across the board."