Lauren "Bubba" McDonald Jr (R)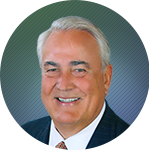 Lauren "Bubba" McDonald is the Republican incumbent running for re-election in District 4. He served in the Georgia House of Representatives for 20 years and the Georgia Public Service Commission since 2009. He is a member of the Electric Committee of the National Association of Regulatory Utility Commissioners and an executive member of the Nuclear Waste Strategy Coalition.
Committed to building partnerships with businesses and legislative leaders to ensure that Georgia is attractive to businesses.
In his last term, MacDonald installed solar panels and supports the project of installing them at six military bases in Georgia. However, he

does not support possible subsidies

that could expand solar energy use.

McDonald opposes the Green New Deal. He

has worked during his time as Commissioner to have clean air through the Integrated Resource Plan for Georgia Power.
McDonald is committed to maintaining lower energy costs to protect Georgia ratepayers