Debate continues dominance, earns tenth straight state championship win
Hang on for a minute...we're trying to find some more stories you might like.
The Grady Speech and Debate team won the Overall Sweepstakes Award for a tenth time in a row at the GFCA (Georgia Forensic Coaches Association) State Championships on Feb. 22-23. The team won the state tournament and competed at Harvard. The next tournament is Nationals in June in Dallas, Texas.
Established in 1985, the team has had many milestones. Grady is the only speech and debate team in the state to have a state champion in every event offered at the GFCA State Tournament.
Along with this accomplishment, the Public Forum debate squad "closed out," which means both teams advanced to the final round, at the recent GFCA tournament. This is the first time a school has accomplished this feat at the State Championships. The team also has had the most state qualifiers every year than any other school.
While the winning streak has stayed consistent, a lot has changed through the years. Speech and debate coach Mario Herrera has seen the transformations first hand.
"It's kind of a trip to think about like how we were in 2010 and where we are now," said Herrera. "The neighborhood has changed; the school has changed; the team has changed. We had a rough year, the past 14 months. I'm really happy for them. I'm really lucky to have a team like this."
While other students began their week-long winter break, debaters spent their first weekend of winter break at the 45th Annual Harvard National Forensics Tournament in Cambridge, Mass.
Among the competitors from 43 states and three countries, seniors Olivia Hunter, Joe Earles, and Harrison Gray stood out. Hunter and Earles advanced to the Octofinal round in Duo Interpretation and Gray took 12th place in Extemporaneous Speaking. Sophomore Lucia Fernandez also placed 8th in Original Oratory, a notable performance.
Coming out of Harvard, there was a certain energy in the air. Hopes and spirits were up as the team entered the doors of Valdosta High School, where the State tournament was held.
"We were all really excited going into state," said senior Kelley Downes, who competed in Public Forum (PF) debate. "Harvard was a really good time for us to practice as well as build a strong connection as a team. A lot was riding on state, and I think everyone on the team wanted to win, and we worked really hard throughout the year. So, going into state, we wanted to win and see our work pay off."
The team did not disappoint, clenching the first place spot for the 10th year in a row.
"I mean, we saw it coming given our typical dominance in the state — but winning for the tenth year in a row — it feels bigger than a normal win," said Gray, who was state champion in Extemporaneous Speaking and fourth place in Impromptu Speaking.
Partners Gerald Robison and Jack Stegelman and Partners Ethan Damiani and Jordan Thomas were co-champions in Public Forum debate. Lucia Fernandez was the champion in Original Oratory. Franky Fernandez was the champion in Impromptu Speaking and Congressional Debate and novice champions included Keller Rentz-Baker, George Smalley, and Oliver Gray.
"We lost a lot of seniors on the PF team, and so, I think there was a lot of pressure to carry the team, and so, I think it was exciting for them [Gerald and Jack Stegelman, Ethan Damiani and Jordan Thomas] to end their season closing out state," said Downes.
What one would perceive as a very individualized activity, is more team-oriented than appearances would indicate. Debate is all about the team and students love debate for that reason.
"My favorite thing about debate has to be the team," said Gray. "It's a group of really smart, driven and funny people, and you really get to know everyone. Competition is only as fun as it is because the people around you are inspiring you to be better."
Harrison Gray explained the teamwork portion of speech and debate in a mathematical sense.
"Debate is 99.99 percent team activity," said Gray. "That's partly because the people around you are so great, and the closeness of the team builds interest, but it's also an activity where your opinions need to be challenged for you to get better. That .01 percent is the part that speaks in front of a judge or debates in a round. It's important, don't get me wrong, but for most of us, it's like playing a game of basketball. You are responsible for executing when you have the ball, but you're there for the team."
While it's true that all streaks will end, Herrera remains hopeful for the team's future and says, "I'm not sure ours is ready to end yet."
"When alumni come to visit, and they often do, they don't ask where the trophy is or where their medals are, they tell me secrets they think I don't know like, 'you should know my senior year at the Peach State Classic I broke curfew' like you think I don't know that, so we have a great laugh," said Herrera. "It's the memories; it's the comradery; so, regardless of the streak, I think that'll stick around."

About the Writer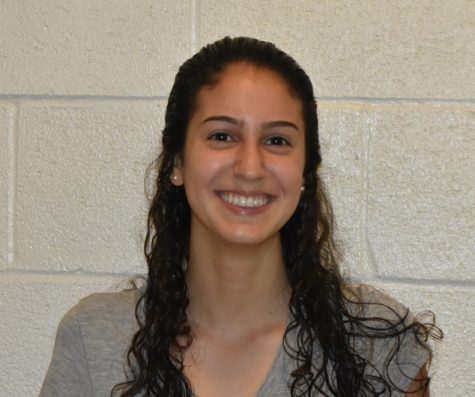 Selena Kleber, News Managing Editor
Selena Kleber is a senior this year. She has worked on the Southerner for three years and took a short hiatus from the paper her sophomore year. She thoroughly...