DeKalb Farmers Market provides the world's cuisine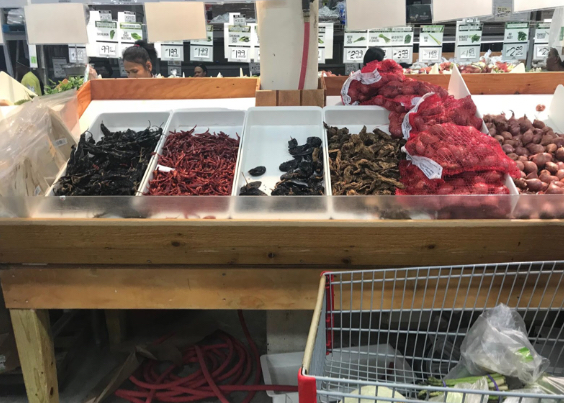 When entering Your Dekalb Farmers Market, you're immediately engulfed in various cultures from over the world. From the 184 flags draped on the ceiling to the cuisine and employees Your Dekalb Farmers Market is a true world market, showing the diversity of people and their roots coming together to shop and eat.
The Dekalb Farmers Market supplies products that can't be found in other stores. By just gazing at the selection, it is easily noticed that there are items typically found in other continents. Although these substances may be unfamiliar to you, to others, it looks like home.
"I'm not from here," Montserrat said. "I'm from Mexico, so I always enjoy the multicultural spaces."
Montserrat has only been shopping at the market for a couple of months, but it quickly became her ideal place to buy food because of the vast selection.
In addition to the unique aspect of the market, the Dekalb Farmers Market stocks fresh, high-quality products and provides customers with organic produce delivered straight from their providers.
"Everything is fresh," said Shewaye, an employee at the market. " It makes a big difference and makes the market special."
The food is not the only display of culture, diversity, and distinctiveness in the market. The most obvious decoration includes flags from countries around the world placed within the entire farmers market. Not only does this show the community's values but also gives customers representing these countries a feeling of pride.
"When people come from these countries and see their flag, it's a different kind of happiness," said Farjana Akter, an employee since 2009. "They appreciate that their country flag is here, and I appreciate it too."
The workers at this market represent more than 40 countries globally and can speak 50 different languages and dialects. Shewaye and Akter are two examples of employees with backgrounds outside of the United States. Akter is from Bangladesh and is a part of the Bengali culture while Shewaye comes from a different continent.
"I'm from East Africa," Shewaye said. "We have our own culture. It isn't like this country's."
Since the employees come from all around the world, they are able to understand more about other cultures and their coworkers; it allows them to learn and compare traditions with the ones they practice.
"We share everything and anything," Shewaye said. "We share more about our food and our clothes, and they tell us about theirs."
The employees have had to conquer some obstacles and hardships such as moving to a new country without knowing the language or social norms. They may have had trouble finding a job or support system, but at the market, they found a way to make money and interact with people who could have encountered similar situations.
"We, as employees, come from different countries, but we come together as a family," Akter said." Our relationship is like one family."
The employees are not the only ones that are a part of the family. The whole community of the farmers market is included and, through Your Dekalb Farmers Market, the community is able to experience the cultural diversity our world has to offer.
"We are all together in this market despite our differences," Akter said.
Leave a Comment
About the Writer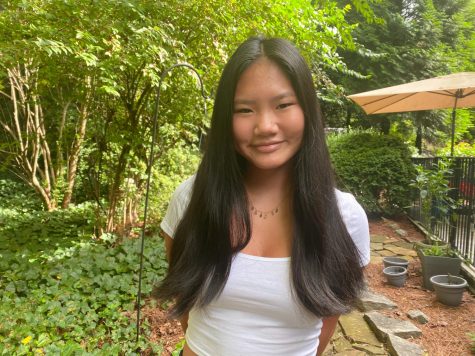 Grace Langan, Lifestyle and A&E Section Editor
Grace Langan is a junior, and this is her second year writing for The Southerner. This year she is excited to be the Lifestyle and A&E Section Editor....