School runs smoothly with Google Classroom
In eighth grade, I remember signing up for my first Google Classroom. By this point, in 2015, Classroom was still relatively new, and brand new to Inman Middle. There was a sense that it would play a pivotal role in virtualizing the education system, and eventually, it did.
This year, every Grady teacher is required to have a Google Classroom. With Google Classroom, teachers can upload and grade assignments and students can turn in work. It's a positive measure for Grady and will improve communication between teachers and students.
Principal Dr. Betsy Bockman says she tries to be an equalizer and that the Classroom initiative is meant to put every student and teacher on the same level, giving them the same platform to stay organized. No student should have a conflict about misunderstanding an assignment or missing a deadline because assignments are described on the page, and due dates are explicitly labeled.
Classroom is also very useful in the case of inclement weather. If another Hurricane Irma were to hit Atlanta, or if we suffered another half inch of snow, teachers could post assignments to be completed at home while school is cancelled. Upon returning to school, students would be on schedule with content, and no one at Grady would have to relive a painful two months of 4 p.m. dismissal times to make up lost days.
Unfortunately, not everything about Classroom is perfect. For one thing, using Classroom in cases of inclement weather may simply be impossible because many people lose connection to their Internet. Also, not everyone has access to a computer or smartphone at home. Reliance on technology in class means that students are expected to have a device of their own. Since Grady does not yet have the funds to give every student a laptop or tablet, those who cannot afford to buy one are automatically at a disadvantage.
Like with all change, a step towards becoming more virtual is a little daunting. While it may be more efficient to write an essay on a computer and turn it in via Google Classroom, not to mention better for trees, some teachers would argue that students retain more information writing by hand, and some may prefer grading a piece of paper as opposed to text on a screen. As a student, I understand. Looking at screens all the time can be tiring.
It also means that students will be connected to school at all times. Many, including myself, have the Classroom app on their phones and opt to get notifications, so when teachers upload assignments, students are immediately informed.
Usually, I appreciate being updated. But it can also be a source of stress. There are times when students want to be separate from their school life and focus on their friends or family. With Google Classroom notifications, it is impossible to escape. One update about a teacher posting a new message can ruin one's peace.
Although standardizing Google Classroom at Grady may seem flawed in certain respects, overall it is a step in the right direction. The world is moving forward and technology is leading it. Google Classroom incorporates technology while equalizing how things are run from class to class. In practice, it's not a dramatic change, but will help Grady operate more efficiently.
Leave a Comment
About the Contributor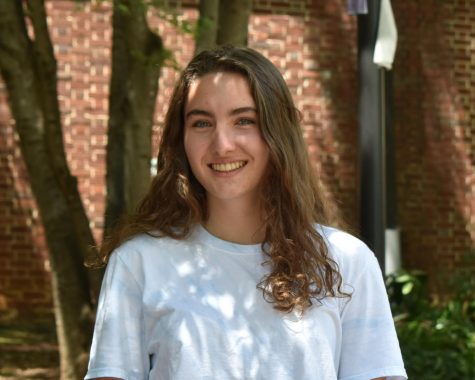 Katherine Esterl, Co-Editor in Chief
Katherine Esterl is a senior. She spends her time rehearsing plays, building houses and watching Frasier.



Contact

[email protected]