Beltline tranportation
The BeltLine has transformed Atlanta, following a historic train route around the city. Former city councilwoman Cathy Woolard created the BeltLine Rail Now! advocacy group, with 1,201 members, to promote plans to bring rail transit to the BeltLine.
The history of this project is expansive. The BeltLine with an entrance across from Grady, began initially on a pre-existing railroad line dating back to the Cotton States and International Exposition in 1895 and is now a 22-mile loop full of art, activities and people enjoying the path every day. Upon its creation in 2003, the BeltLine was supposed to be a transit-oriented project, but the city never implemented that portion and those plans got derailed. Now, residents are petitioning to bring attention to make transit on this path a reality.       
"I think it's just priorities. People just don't see the BeltLine as a priority," said Ryan Gravel, the original designer of the BeltLine.
Transit is funded through MARTA and the city. Residents voted for a tax allocation district in 2005 for transit. More recently, residents voted for a 2016 referendum which is a half penny sales tax that supports transit, specific for the city of Atlanta. The referendum will generate approximately $2.5 billion dollars over 40 years, in addition to the penny residents pay for MARTA. This according to Gravel is enough to build transit on the BeltLine and other projects in the city.
"The challenge with transit was always, we didn't have money, but that's not the case anymore … we have the money; we voted for it, and we have the money to build it, so we should," said Gravel. "We already pay for MARTA, so we've made quite an investment in transit, and we should get something out of it."
The finalized petition reads, "We, the undersigned, support an aggressive timeline to put a two-way light rail or streetcar along the Atlanta BeltLine." This petition is aimed at Mayor Keisha Lance Bottoms, Atlanta City Council and Jeffrey Parker, MARTA CEO. It is ultimately up to the City council and MARTA board on how the referendum money is spent.
The proposal for transit plans to relieve traffic congestion and gridlock in the community and better connect neighborhoods and businesses.
"I think the idea of transit is a great way to bring the city together and neighborhoods together," said Vicki Vinson, leader of the Women in Transportation Club at Grady. "It gives people the opportunity and choice to ride Marta, ride a bicycle, or walk."
BeltLine Rail Now! had a meeting at Georgia Beer Garden on Apr. 29. A second community meeting took place May 13.
For years now, the city of Atlanta has relied on the building of interstates and highways to accommodate population growth, causing people to rely on driving their car everywhere. BeltLine transit would transport these people in a cost-effective and eco-friendly way. Paris, France, Chicago, Ill., Portland, Ore., and Berlin, Germany are prime examples of managing urban growth by utilizing transportation (mass transit stations) and land-use planning.
This simple 22-mile loop takes one person on a journey through over 4,000 acres of redevelopment sites and 41 neighborhood conservation districts. Crossing such distances with ease is only possible via transit.
"When everything is finished, I don't think it's possible for me to walk from Midtown to Westside to Grant Park to Buckhead," junior Ellie Stern said. "I would much rather have transit literally on the beaten path."
Equality is important in bringing different people and different backgrounds together, especially pertaining to gentrification. This transit system gives the BeltLine an equitable vision and involves supplying fair access to the economic and cultural assets of the city.
The BeltLine has proven to be a popular and successful attraction for the whole city to congregate. It has a multitude of businesses surrounding the area, including Ponce City Market. These retail, residential and commercial places would thrive with the help of transit access.
"It's something that benefits everyone. You can ride your bike but when it rains, it's useless. Transit's the thing that makes it works at all times of day and every season for everybody that's not able bodied. And with all the growth and density that you can already see, the need for transit is even greater," said Gravel.
Leave a Comment
About the Contributor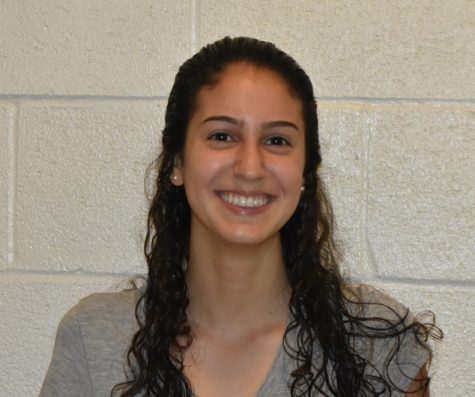 Selena Kleber, News Managing Editor
Selena Kleber is a senior this year. She has worked on the Southerner for three years and took a short hiatus from the paper her sophomore year. She thoroughly...