School board declines renewal of Herring's contract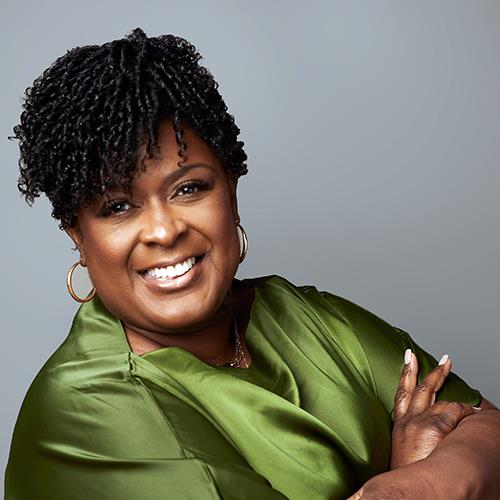 The Atlanta Board of Education is not renewing Superintendent Dr. Lisa Herring's contract.
Dr. Herring's contract ends on June 30, 2024. She will hold her position for the upcoming school year while the board  searches for her successor. The decision to not renew her contract comes following an online petition with more than 800 signatures calling for her replacement and is the district's fourth superintendent change in the last 12 years.
School Board Chair Eshé Collins did not explain the board's reasoning for ending Herring's tenure, though she did assure APS community members the board's work will remain unaffected.
"So long as she is the superintendent, Dr. Herring and the board will continue the critical work that has begun," Collins said. "We are confident that, as the superintendent transitions and the board embarks on the search for the next transformative leader for APS, the work will continue uninterrupted, and APS will remain a great place for children."
Herring echoed the same sentiment and said that her time as superintendent has always been characterized by a sense of pride for her work.
"I am proud of the countless collaborative efforts that I have led to continue to position APS as a national model for academic excellence and achievement," Herring said. "I remain honored to have the opportunity and platform to highlight our students, our city and our collective success, while aiming always for continued excellence."
Despite the accomplishments Herring cites, APS parent Wykeisha Howe, who ran for the District 1 school board seat in November of 2021, said the decision to oust Herring's was justified.
"My main concern was focusing on the kids [and] the teachers, and what they have endured," Howe said. "Right now, in special education, we have so many teachers and principals that are leaving the field, and I'm talking about people who really love teaching and being with children. So, that says a lot to me as a parent and lifelong resident here in Atlanta; we need somebody that can truly be a leader and know how to be a leader for a lot of different people."
Nevertheless, a new petition to extend Dr. Herring's contract aims to encourage the district to reconsider its decision, with the goal to collect 2,500 signatures. Howe, one of the signers of the original petition which called for the replacement of Herring,  said the new petition lacks a lot of information that the petition calling for Dr. Herring's removal included.
"The prior petition laid out a lot of data [and] a lot of information that pointed to how we were going in the wrong direction," Howe said. "So, for the people who did sign the [new] petition, go look at that [old] petition, and read those comments and see what other people, especially parents and staff members, experienced; they dealt with something extremely different from what somebody else may say."
Dr. Herring entered at a fluctuating time period, in July of 2020, two months after Covid-19 caused schools nationwide to transition to virtual school. Howe believes that though many blame shortcomings of her tenure on Covid-19, the pandemic can't forever be the scapegoat.
"[Board members] were constantly trying to use Covid-19 as an excuse, and I understand it," Howe said. "We are here today; we lived through Covid-19, [but] in all fairness, we can't keep blaming Covid-19. We need to ask, what's the true reason we're not making gains? What's the reason why teachers are leaving? Why do families and parents not feel comfortable going into school and being engaged? It starts with leadership; leadership sets the tone."
Midtown parent Sara Ziegler agrees with Howe's assessment of the shortcomings of Dr. Herring's tenure and organized a district-wide supported letter, which received over 2,000 signatures and included representation from every cluster. She articulated a main concern about a disconnect between the needs of local principals, teachers and the APS central office, along with financial, engagement and hiring worries. 
"I think my biggest concern has been ensuring that our local principals and teachers are feeling supported and have the resources and leadership they need to be able to do their job," Ziegler said. "We have some incredible teachers and principals in the APS system. During Dr. Herring's tenure, they were not supported in ways that were helpful for them being able to do their job effectively."
Ziegler says the turnover rate in APS's superintendent position is reflective of a larger problem with a dysfunctional climate and culture in the district.
"I am very concerned about the low morale of educators in the public school system," Ziegler said. "We have a nationwide teacher shortage, and APS has had a crisis this year in hiring teachers and bus drivers. In addition, 22 principals out of 78 schools have departed or indicated they are departing in the last 18 months."
Just three days following the decision, board members and Dr. Herring met for the final monthly board meeting of the 2022-2023 school year. Although Dr. Herring's contract was not mentioned by either the board or Dr. Herring, many attending resorted to discussing the matter through public comment, including Howe.
"I want to start by saying we heard the recent news [of the contract], and I want no one to feel sorry for Lisa Herring," Howe said in her comment. "Send your prayers to the 50,000 students, staff and teachers who have been left behind or who didn't get what they deserve. Atlanta deserves better, and we need better come August."
APS graduate and parent Duwon Robinson said he regularly attends the monthly board meetings, and specifically attended the June meeting to express his support for the decision to oust Herring's contract.
"There were a lot of politics and business being played, but I absolutely believe the board made the right decision; the children were not being placed first," Robinson said. "However, I believe [the decision] will definitely bring challenges to the district, and will definitely bring a challenge to the new candidate that they plan on bringing in."
Howe said rather than waiting until next year for Dr. Herring's contract to expire, the superintendent should leave her position at this very moment through an employee buyout.
"My last comment to the board was just to buy her out so that we can go through the process and get somebody else that can do the job," Howe said. "We need somebody who people are happy to work for. I know [the board] may do a national search [for the next superintendent], but who do we have here that can step up until we find somebody?"
As the search for a new superintendent starts, Ziegler hopes the next leader focuses on community collaboration and engagement.
"We need visionary leadership that understands the dynamic changes happening throughout a booming city of Atlanta, that understands the systemic and long-standing issues that impact inequitable education, and that understands how to build multi-sector partnerships to come up with innovative solutions that will transform communities in Atlanta and result in better schools," Ziegler said. "We need long-term planning and creative, transparent and honest engagement processes, none of which we have seen in the last three years."
Howe agrees on the importance of better engagement with the community and hopes the district's next leader can bring that to the entire district.
"I truly hope that we have somebody who is willing to be engaged with all of the stakeholders at the same time," Howe said. "I want to see a superintendent who can bring everyone together, listen to their concerns, lift up their positive experience and move the district in a positive direction."