Mary Lin Elementary under federal investigation
The U.S. Department of Education's Office of Civil Rights (OCR) has opened an investigation following complaints by Mary Lin Elementary parent Kila Posey in July 2021 alleging racial discrimination and retaliation at the school.
The complaints originated when Posey's husband, former Mary Lin school psychologist Jason Posey, was denied a request for one of their daughters to be placed in a certain class. Principal Sharon Briscoe allegedly designated two classes for Black students in Posey's daughter's grade to decrease feelings of racial isolation as Mary Lin is a primarily white school.
Following the denied request, Posey alleges she has faced multiple incidents of retaliation, including the removal of an afterschool program she ran at Mary Lin.
"I don't know if the community knows this, but because of the allegations, the NAACP toured the building at Mary Lin Elementary," Posey said. "The day they toured the building, I was sent a letter stating that I would be removed, and I was not given a reason."
Posey's attorney, Sharese Shields, has been working with the Poseys on their complaint since the Poseys originally sought legal action in 2021.
"We want my client made whole," Shields said. "She lost her contract with Mary Lin to provide after-school services, as a result of being a whistleblower, she has suffered economic harm, and that's not right."
Mary Lin parent Julie Stevens* said the complaint was launched due to an initial conversation about school employees requesting special treatment.
"The reason this whole thing got started was because a school employee asked for his daughter to be placed in a specific class, and in my opinion, just because you work there doesn't mean you should get special treatment," Stevens* said. "It's just inappropriate. In general, I think we just shouldn't hire an entire family to service the school."
The OCR is unable to provide detailed information on the allegations.
"OCR can confirm that there is an open investigation into Atlanta Public Schools under Title VI of the Civil Rights Act of 1964," a U.S. Department of Education spokesperson said. "We do not comment on open investigations. For more information on how OCR handles cases, please see our Case Processing Manual."
Briscoe, the principal, has been supported by the community, and Stevens* believes it's well-deserved.
"The overall majority of parents, especially on social media, have spoken up and said this is ridiculous," Stevens* said. "Everyone continues to testify on behalf of Sharyn Briscoe and express how great she has been for the school."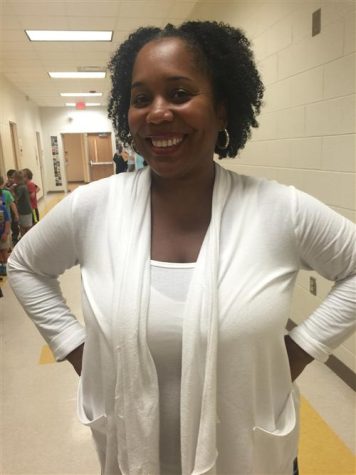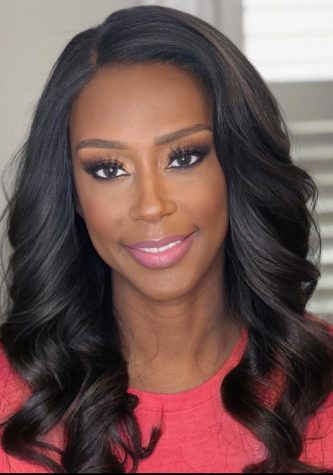 Shields believes despite the personal reasons Briscoe allegedly had to segregate the students, it is not defensible under the law.
"What makes for a successful case is the ability to see not only your client's perspective, but from the opposing party's perspective," Shields said. "For the life of me, I just could not understand how what the principal and the administration were doing over at Mary Lin were legally defensible."
Shields expressed how the process to get the official investigation launched required patience and cooperation from both parties.
"The OCR attorney assigned to the investigation simply had inquiries at various times, and we provided him supplemental information for him and his superiors to review," Shields said. "They don't really tell us what they're doing along the way; they only come back and ask us to clarify things or ask questions."
Shields and her clients waited a year and a half to find out if an official investigation had been launched by OCR. The slow progression of the case has been giving them hope to see an outcome.
"We don't have an outcome yet, and the school continues to take actions that are adversely affecting my client, so I can't say we're at the end of the tunnel just yet," Shields said. "This notice of investigation was a bit of a flicker of a light, but it's not the full light at the end of the tunnel."
With recent problems at Howard Middle School pertaining to administrative struggles with finding a principal, and making the school run smoothly, Stevens* shares concerns over APS's priorities.
"I think in terms of APS, [administration] have bigger fish to fry: get your house in order before you go investigating one of your biggest assets," Stevens* said. "It's a successful school;parents love Briscoe; kids love her; APS should focus on the schools that actively have zero leadership."
Posey was very clear about the results she wishes to see come out of the investigation.
"I want everyone that was in the situation from the assistant principal to the principal, the math coach at the time, the lit coach and the MTSS chair — all of them had played a role in this situation, and they all need to be removed," Posey said. "The reality of the situation is, I'm not going to have a discussion about segregating classes with anyone. This isn't 1920."
Shields wants her clients' wishes to be met and wants the days of separating classes to be permanently resolved.
"Obviously, we want the practice of separating students by race to end," Shield said. "We don't want any group of students treated differently than other groups of students based upon illegitimate factors such as race, gender, sexual orientation or any of those things."
Stevens* feels differently than Posey and her legal team as Stevens* has experienced a positive, inclusive environment at Mary Lin.
"To me, knowing Briscoe, the teachers and the classroom environment to be so positive means this is clearly a personal issue," Stevens* said. "It's dragging Mary Lin through the mud when we've worked really hard to become one of the best schools in the state."
The months between the original complaint and this escalation may have been eventful, but few updates have come from the federal level up until this point.
"I look at this as a marathon; it's not a sprint," Posey said. "So, we were excited that we have moved to the next level of this; this is extremely important to us. [The investigation has] been over a year, almost a year and a half now, so that's a long period of time to wait. But, you know, patience is a virtue."
* Julie Stevens is an anonymous name to protect one Mary Lin parent's identity to avoid repercussions for commenting for this article.