Wellstar Atlanta Medical Center closes, affects community
After 100 years of serving Atlanta, Wellstar downtown Atlanta Medical Center officially closed its doors on Nov. 1. Atlanta Medical Center was a Level I Trauma Center and Advanced Primary Stroke Center and served as an essential hospital for neighborhoods in the surrounding area, including Old Fourth Ward and Midtown.
Wellstar closed emergency room service on Oct. 14 and began to relocate ongoing patients to other Atlanta hospitals in time for the official closure on Nov. 1.
Following the closing of the South Atlanta campus, the downtown Atlanta Medical Center is the second Wellstar hospital to close this year due to a decline in revenue. The Wellstar health system bought Atlanta Medical Center in 2016 with a goal to improve the facility, and Wellstar invested $350 million. In its initial announcement of the closure, Wellstar said Atlanta Medical Center lost $107 million "amid decreasing revenue and increasing costs for staff and supplies due to soaring inflation."
Community Impact
Wellstar announced its closing on Aug. 31, causing shock and backlash from communities served by the hospital. Neighborhoods that relied on the medical center lost the convenience of a nearby hospital, and roughly 2,000 employees lost their jobs in a short time period. Grady Memorial Hospital graciously opened its doors to Atlanta Medical Center's ongoing patients and has offered jobs to former Wellstar employees.
Former employees, partners and nearby residents have concerns for the future of accessible healthcare for neighborhoods affected by the closing.
Lynne Scroggins, Atlanta Medical Center's vice president of community engagement, worked closely with the community for 22 years.
"This whole transition has been extremely emotional; it's been sad," Scroggins said. "For many of our employees, [this] has been their [life]. It's going to significantly affect access to care for the Atlanta community."
Atlanta Medical Center was adjacent to several neighborhoods and convenient to nearby residents. Now, access to healthcare will be challenging, specifically for people of lower socioeconomic status.
"I have quite a few neighbors who were employed over there, so it was convenient to be able to walk down the street and go to work," Midtown parent and Old Fourth Ward resident Marcel Benoit said. "Not only that, but their children go to school over here, so if something were to happen at school and you worked at the hospital, it was easier to get to the kids."
Wellstar has been working to relocate employees to other Wellstar hospitals in the Atlanta area, calling the process "mapping." However, there is a significant population of people with limited resources that allow them to travel outside of the city for work.
"We had over 2,000 employees," Scroggins said. "People at the hospital have either had to leave, or they've been mapped to other Wellstar hospitals and hospitals outside of the perimeter. It's really prevented some people from being able to accept positions because it was just so far away. I have to give credit where credit is due in that Wellstar has tried to map as many people as they could."
In addition to former employees, neighborhood residents now have to travel farther for medical care, which is challenging for those who lack the resources.
"I live right here in the Old 4th Ward community, and that has been a known hospital that would cater to all of us low-income folks," Benoit said. "Anytime there's a hospital closing, there's something sad about it. But, we have learned how to adjust and overcome."
Former Atlanta Medical Center employee and Midtown parent Stuart Segerman is not enthusiastic about the closure and is concerned about its implications.
"There's no doubt in my mind that this is the wrong thing to do," Segerman said. "Even if I wasn't involved with the care way back when, there is still a huge hole in trauma, critical care and residency programs. It's nuts that they are letting this go."
Local organization Motherhood Beyond Bars has partnered with the Atlanta Medical Center for five years to support pregnant incarcerated women in Georgia. Every pregnant woman in the Georgia Prison System delivered their baby at the Atlanta Medical Center.
Amy Ard, Motherhood Beyond Bars' executive director, was shocked at the closure announcement.
"My jaw was on the floor when I first heard," Ard said. "The mayor didn't know and the Georgia Department of Corrections didn't know. Nobody knew. The story was leaked to the press, and the hospital wasn't planning to announce it until a later date."
Ard is not only concerned for the general population who utilized the hospital as a primary source of healthcare, but also for the women she serves with Motherhood Beyond Bars.
"It was a vital piece of our community fabric," Ard said. "It provided services for some of our most vulnerable citizens, and there is no safety net for them. Grady exists, and it is a powerhouse, but this puts tremendous pressure on Grady and the people that work there."
Impact on local hospitals
The closing has a large impact on not only patients, but also on surrounding hospitals including Grady, Piedmont, Northside and Emory.
Alex Koutsos, Piedmont Healthcare's director of primary care operations, said the closure only worsens an already prevalent problem.
"[The closing of the Wellstar hospital] can be a big deal, especially given the size of the hospital," Koutsos said. "In general, access to care is already hard enough as it is. There's not enough beds for the amount of sick patients that we have. When you close down a facility of that size, it puts more strain on all of us, whether it's Piedmont, Grady, Northside or Emory. It gives the patients less ability to get seen, especially if it's an urgent need."
With Atlanta Medical Centerno longer operating, many patients are going to have to adjust their methods of receiving healthcare, having to rely on other services.
"People are acclimating to where they can get seen the quickest, especially for emergent needs," Koutsos said. "For those that are just needing basic care, such as physicals or just routine-type care, it's probably a little bit harder and may take — instead of two weeks or three weeks to see a doctor — four or five weeks. They may opt for other types of services like urgent care or a CVS MinuteClinic or they may even look for other options like telemedicine, or they may just not get treated, which is always a risk."
Many patients will have to seek care farther away due to the closure.
"Access to healthcare, in general, is already not in a good situation, and that's every healthcare facility," Koutsos said. "By taking away a big hospital like that, it's going to make it worse, and unfortunately, it could have a negative impact based on patients' financial situation, or their ability to get places."
Atlanta Medical Center was one of just two Level I trauma centers in metro Atlanta; the other is Grady.
"Wellstar was a trauma center," Dr. Patrick Railey, Piedmont's chief of primary care, said. "Now, that pretty much shrinks down the number of hospitals in the metro Atlanta area significantly as far as where people can be taken for trauma care. That could impact how we're able to provide services in Atlanta with a decreased number of hospitals."
Stephanie Stoddart, an access case manager who dealt with Atlanta Medical Center referrals at Shepherd Center, a rehabilitation hospital for brain and spinal cord injuries, also recognizes the severity that the closing of a crucial trauma center will have on the community.
"It's going to be difficult for the community," Stoddart said. "A lot of the community that are in close proximity to that hospital may not have the transportation to get across town to some of the other hospitals. It's really going to be a big loss, especially for that area farther south because now you have closures of two of their emergency hospitals, and so, now you have almost the entire South Atlanta population not having any trauma hospitals close by."
The closure heavily affects underprivileged Atlanta residents who can not afford expensive medical treatment. According to the American Hospital Directory, the Atlanta Medical Center was the primary hospital for three zip codes: 30331, 30344 and 30315. The U.S. census bureau discloses that these zip codes have a median income of 33,198 dollars per year.
"There were a decent number of patients who received indigent or pro bono care there and now those patients will need to be able to find their care somewhere else, and the lion's share of that burden will fall to both Grady and probably Piedmont Atlanta," Dr. Railey said.
Stoddart has concerns of overcrowding and understaffing in other hospitals.
"From a staffing standpoint, I know a lot of the other hospitals have had to absorb those patients that would normally go to Atlanta Medical," Stoddart said. "A lot of the staff are overworked; the beds are filled, and they are probably having a discharge sooner than they normally would just to try to accommodate the increase in the patient population."
Dr. Railey said that Piedmont is in the beginning stages of addressing any adjustments as a result of Atlanta Medical Center's closing.
"We are currently assessing how our volume changes in our ERs; that's the main place where we would feel the change in volume," Dr. Railey said. "We're determining whether we need to staff more doctors or nurses, and we're still trying to figure that out. We're still in the data-gathering phase, to know what we're going to need to do long term."
Unfortunately, the closing of Wellstar's Atlanta Medical Center is just one of many closures across Georgia and the U.S.
"It's more than just the Wellstar," Koutsos said. "If you look across the United States, there's more and more hospitals that are closing down, especially in rural areas, or communities that aren't able to pay their bills, or are dependent on other resources to help cover their costs. This trend is probably not going to go away anytime soon, and that's why, sometimes, you see hospitals like Piedmont get bigger because we acquire other hospitals that are maybe in financial need, or need assistance in other ways, and they just become part of a big system."
Despite the negative impacts the closure will likely have, Koutsos encourages people to be understanding of why the hospital closed.
"People are upset; they feel like they're being done wrong," Koutsos said. "Wellstar may be our competitor, but I don't think Wellstar is doing this maliciously. At the end of the day, they've got to be able to pay their doctors and pay their bills to keep the lights on. If you've got a part of your business that is losing money, and you're unable to keep it sustaining, and it starts to drain the other facilities or parts of your company, then unfortunately, you've got to make a tough decision to say, 'Does this make sense long term?'"
Stoddart hopes government officials and hospital officials look into ways in which improvements can be made.
"I hope that there are some resolutions that come about quickly, and hopefully it will come from the state helping out because this is a big impact," Stoddart said. "I don't know if it's really being addressed as much as it should be because there is a large demographic that is going to be highly impacted negatively because of this."
Leave a Comment
About the Contributors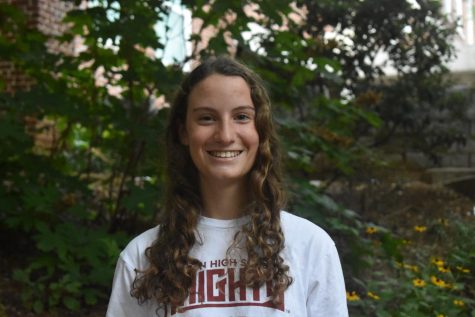 Shay Bowman, Lifestyle Managing Editor
Shay Bowman is a senior and this is her third year writing for the Southerner. When she's not writing, she's playing club and school soccer, practicing...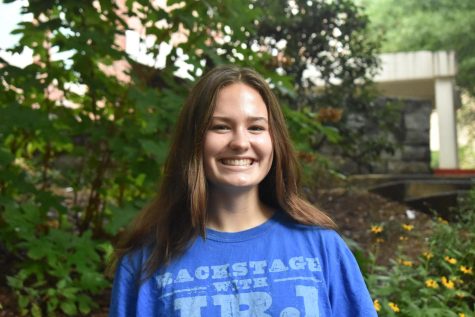 Ally Bliss, Lifestyle Associate Managing Editor
Ally Bliss is a Senior and it is her second year writing for the paper. Outside of the Southerner, Ally plays lacrosse and runs cross country for Midtown....