NFL protocols affecting future generations
Despite being America's most popular sport, the National Football League (NFL) has been criticized now more than ever for its long history of ignoring concussions and brain damage. 
Over the past few years, the NFL has seen a significant rise in head injuries leading to  permanent brain damage. On average, around 242 players suffer concussions every year. 
Despite player efforts to shine light on the dangers football presents, the NFL is making little to no progress in fixing them. 
Earlier this season, the Miami Dolphins faced the Buffalo Bills. To open up the second quarter, the Miami starting quarterback, Tua Tagovailoa, got tackled to the ground and struggled  to keep his balance moments after the play, yet got cleared of concussion protocols and continued playing.
Not even a week later against the Cincinnati Bengals, Tagovailoa got sacked again, but that time, didn't get up. He was frozen, stuck on the field with his hands distorted and face startled. After laying on the field for over seven minutes, Tagovailoa was carted off the field and the NFL immediately launched an investigation on the head injury protocols. The NFL has since cleared Tagovailoa again, and he's now playing again.
Minimal research on these athletes can jeopardize the future of players and shorten their careers long-term.
The league's lack of attention to brain conditions like Chronic Traumatic Encephalopathy (CTE), which cause suicidal thoughts, depression and dementia can steer away current and future generations from playing football. CTE patterns are dangerous, and tend to show up decades after a brain trauma occurs. 
Youth football participation is down 48 percent over a 12-year period, in part because of growing parents' concerns for their kids' safety. 
Eighty seven percent of players on all levels of football have CTE in their brains, yet it's impossible to be diagnosed when alive. It's threatening because players spend their whole careers participating in  head-to-head contact daily, not knowing the danger it might cause for years to come. 
Players like Aaron Hernandez, a former tight end for the New England Patriots, who was diagnosed with stage three CTE, have had their lives ruined as a result of the disease. As Hernandez's career went on, his brain damage worsened. He was involved in consistent violent bar fights,  multiple shootings, and ended up with a first-degree murder charge and five gun-related charges. 
Because the NFL is American football's biggest stage, the rules and protocols are going to heavily influence levels of football below it. College and high school football tend to mimic similar protocols, leading to serious brain damage at a young age.
The league has started fundraisers like "Play Smart. Play Safe," which promotes progress in decreasing the number of head injuries. Despite the fact that close to 100 million players have contributed and participated, no noticeable difference has been seen in the league.
The Georgia High School Association (GHSA) has made attempts to limit concussions from occurring and keep student athletes interested by not allowing them to return to a game on the same day as a protocol. However, players also tend to be not truthful of their condition, due to adrenaline at games, or pressure to play from coaches and teammates.
Until the NFL starts to make changes in its concussion protocols, brain damage is only going to increase and younger football players will notice CTE symptoms earlier. Technology in helmets is slowly evolving, but it'll be decades before any substantial improvement makes a notable difference.
View Comments(1)
About the Contributors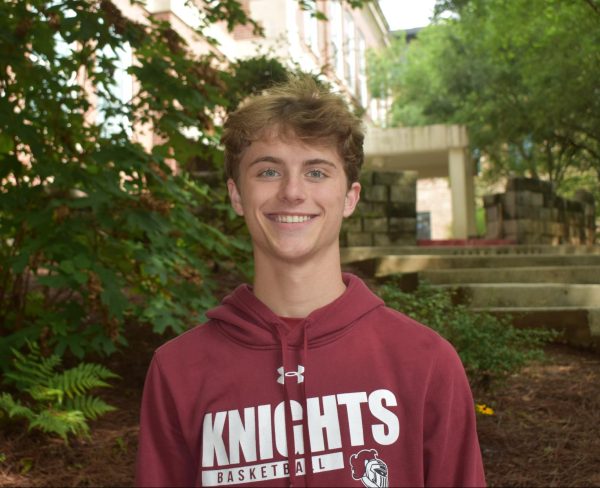 Charlie Kane, Sports Associate Managing Editor
Charlie Kane is a senior and this is his third year on the Southerner. When he's not writing, he plays basketball, soccer and hangs out with his friends....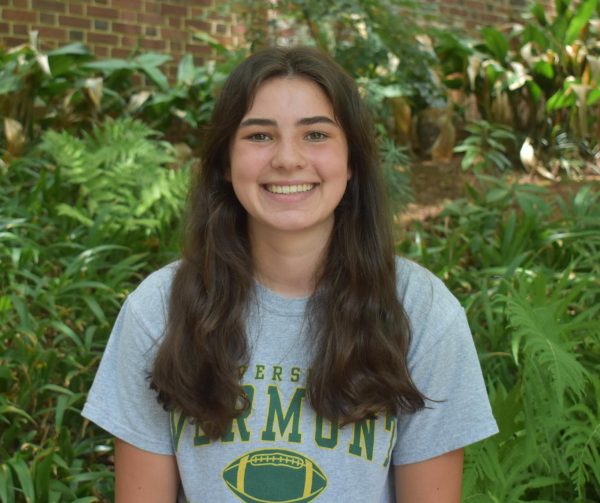 Ellie Palaian, Sports Managing Editor
Ellie Palaian is a senior and this is her third year on staff for The Southerner. She plays soccer and basketball for Midtown High and is excited to write...