Sarah Prevost, senior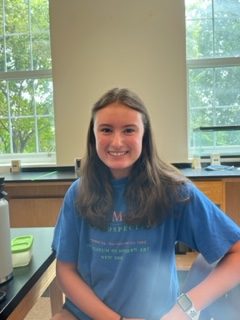 Senior Sarah Prevost has been on the Midtown swim team since she was in eighth grade. She also swims club during the year at Swim Atlanta and runs track for the Knights during the fall. Prevost enjoys the high school swim team environment.
"I like to hang out with the team and follow the team traditions," Prevost said. "The competative aspect of the sport is also very exciting. The ultimate goal is to get the team to state, score well, and keep a good mindset throughout the way."
Prevost says the traditions are what stand out about the team.
"The main traditions are going to team dinners after the meets and fun practices after meets," Prevost said.