Sophomore Matthews acts in upcoming show, 'Heaux Phase'
Sophomore Sydney Matthews knew she wanted to be an actress as early as the fifth grade. Most young kids have similar ambitions, such as wanting to be a doctor or a firefighter, but  Matthews knew what she wanted and worked hard to fulfill her dream—acting. 
In June of 2021, Matthews started taking acting classes at Catapult Acting Classes in hopes of signing with an agent and kick-starting her career.
"My dad acts and I always found it really interesting, so when I was younger I did theater camps and classes," Matthews said. "Last summer, I started taking acting more seriously and that was when I took an acting camp at Catapult with the intention of acting seriously."
Matthews found out about the acting camp from her close friend, Lana Turner, who is a professional actress.  
"I let her know that if she wanted to take a class, that Catapult was the place to do that," Turner said. "It's a good studio, so I told her where it was to help her get started in the acting industry. We would play acting games together before she got her agent, and I would help her with anything she needed help with so that she could succeed."
Senior Laila Zeigler, also takes classes at Catapult and frequently works with Matthews during acting classes. 
"I've never done a scene with her, but I first saw her act last year at the end of semester showcase," Zeigler said. "She's very mature for her age, and I know she just started seriously acting, but she already has a very good understanding of what it takes to be a great actress."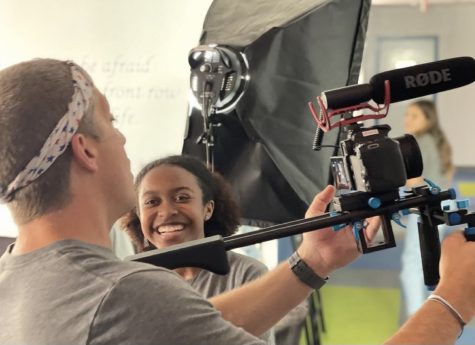 Matthews recently signed with an agent, taking a big step forward in her acting career. She was also casted for an upcoming show on the "For Us By Us" network called "Heaux Phase." Finally getting a chance to act on television, Matthews realized the acting industry isn't always as perfect as it seems. 
"Filming for the show was interesting because it was not a great experience," Matthews said. "My dad was with me the whole time, and I am grateful for it because I couldn't see how any filming experience could be worse. I'm glad I got that negative experience out of the way so my future acting experiences will be more positive." 
Signing with an agent and getting casted for an upcoming show has been a big change for Matthews. Her parents have helped guide her through her new journey in the world of professional acting. 
"My mom has been very supportive but she knows nothing about acting, so she's been figuring things out along the way," Matthews said. "My dad is more cautious because he's worked with the agency before. He stopped me from acting earlier because he was worried about how being a part of the entertainment industry would affect my mental health."
Sydney's father, Wendel Matthews, is a professional actor and has supported Sydney throughout the filming of her TV show and the rest of her career. 
"My initial reaction when I found out that she got the role was that I smirked," Wendel said. "I was there for her taping, and I knew it was a grown up risque role with language that you don't want to hear your daughter use. I had to encourage her to let it out and go with it, to be this obnoxious character that she had to play. On her 10th take, I started laughing and got teary eyed because I saw the magic in the tape and got a feeling that she was going to book when I saw that tape."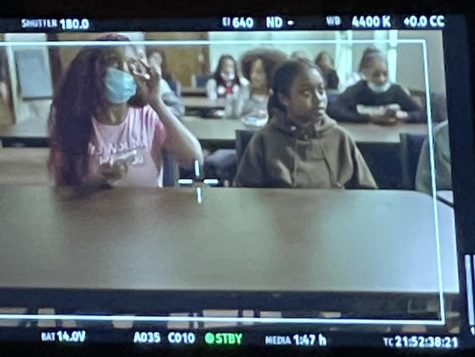 Sydney's mother, Kristen Files, has also supported her through the ups and downs of her acting career. 
"I think as she's gotten older that she's become more serious about acting," Files said. "When she first started expressing interest in acting, we started having her take classes at the Alliance Theater and during middle school she really started figuring out that she wasn't interested in plays but more of on-camera type of acting. Around ninth grade she started seeking out opportunities on her own to get the kind of acting she wanted. As a parent who is supportive but has no experience with acting, she's started educating me on types of classes that she needs to take in order to get where she wants to go."
Sydney hopes to continue her career and expand her experience both in front of and behind the camera. 
"I hope to have a successful acting career in the future, whether a part time or full time situation," Sydney said. "I hope to do more and expand my experience behind the camera like doing feature films and media."