Rating period drama costumes based on historical accuracy
Period dramas are adored by many fans for their relatable storylines within a historical context. Costumes can be an important part of drawing the viewer into the time period, and inaccuracies can take away from the authentic feel of a show. Let's analyze which popular period dramas meet fashion standards, and which fall short.
"Bridgerton" – London, England, Regency Era, 1813 (6/10)
Netflix's Bridgerton follows Daphne Bridgerton, daughter of the wealthy and influential Bridgerton family, as she enters Regency-era London's marriage market and searches for true love. Though Bridgerton delivers on romance and gossip, it doesn't earn top marks for historical accuracy.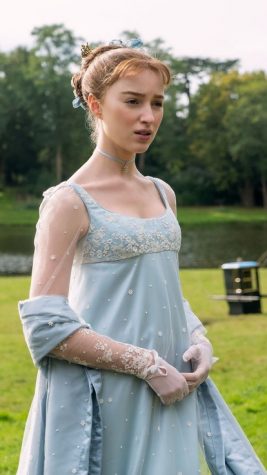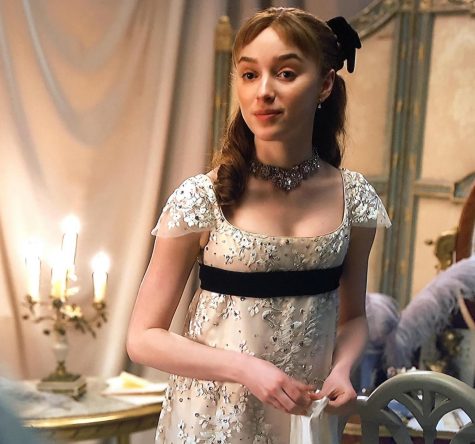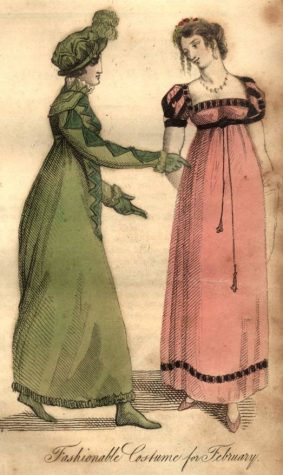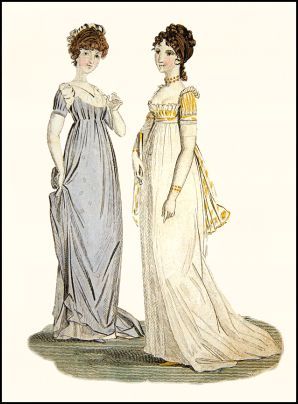 Most of the gowns worn in "Bridgerton" feature a high, empire waistline, which is characteristic of the period. 
Daphne is seen wearing a corset on bare skin, revealing scars on her back. Corsets would have been worn on top of a shift, an undergarment worn next to the skin to protect clothing from sweat and body oils, which would have prevented this kind of abrasion.
 In one stereotypical corsetry scene, a girl's corset is pulled so tight she later faints in front of the Queen.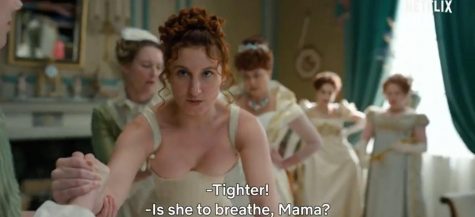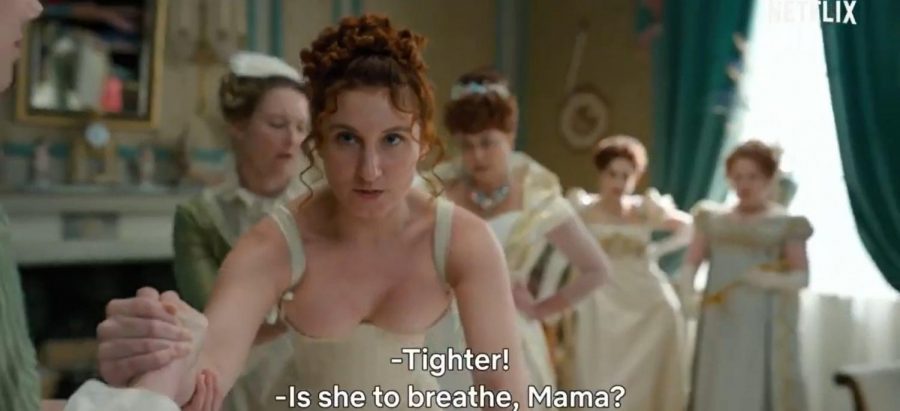 Though this scene suggests otherwise, corsets, formerly called stays, were not restrictive torture devices. They were meant for comfortable everyday use, bust support and posture. Tightlacing practices seen in many scenes fail to reflect realistic corset trends of this era. 
The Regency era, where the show takes place, saw a departure from the rigid, conical silhouettes of previous eras. Empire-style dresses were cinched under the bust instead of at the waist, allowing for a more loose, tubular fit. Women began wearing stays, which emphasized and raised the curve of the bust as opposed to defining the waist or creating an hour-glass figure. The typical empire dress cinched under the bust instead of at the waist and allowed for a looser fit, meaning Bridgerton's strictly boned corset structures would have been unnecessary.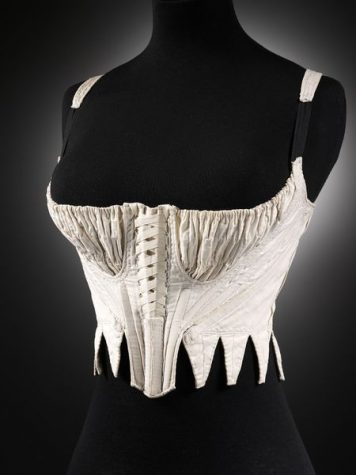 While the daughters of the scandalous and gaudy Featherington family correctly wear large Ostrich plumes and white gowns, their dresses are missing hoops or trains. This would not have been acceptable, as Queen Charlotte, the monarch in the show, was very particular about Court Dress.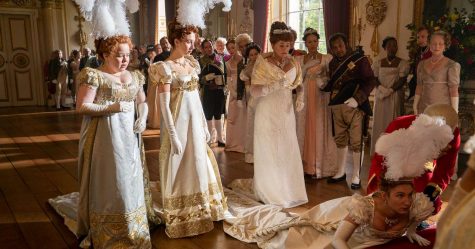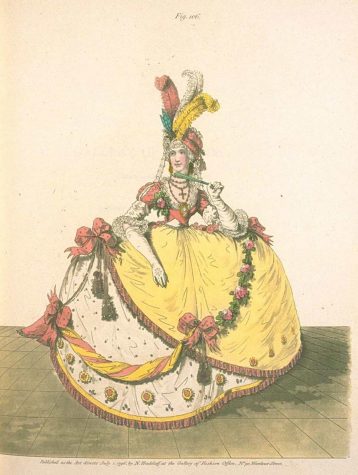 In addition to the structural inaccuracies, most of the characters wear modern hairstyles. Bonnets, a staple of the period, are nowhere to be seen.
Bridgerton takes many creative liberties in representing Regency-era fashion. While some historical inspiration and research is clearly utilized, Bridgerton sacrifices overall historical accuracy for the sake of modern relatability and aesthetics.
"The Queen's Gambit" – Lexington, KY, U.S., 1960s (10/10)
The Queen's Gambit follows main character Beth Harmon's coming-of-age rise from orphanhood to chess prodigy status.
Played by Anya Taylor-Joy, Beth's elegant parisian style in the "Queen's Gambit" is inspired by 50s and 60s fashion idols such as Audrey Hepburn, Jean Seberg, Edie Sedgwick and Juliette Gréco, according to costume designer Gabriele Binder. Many of her costumes draw references to 60s beatnik and mod styles.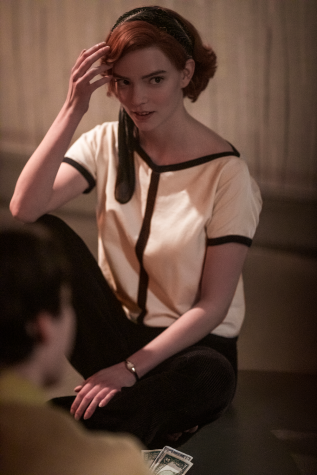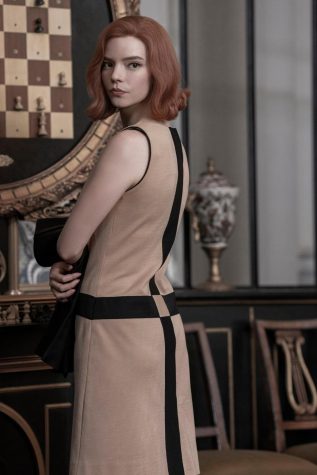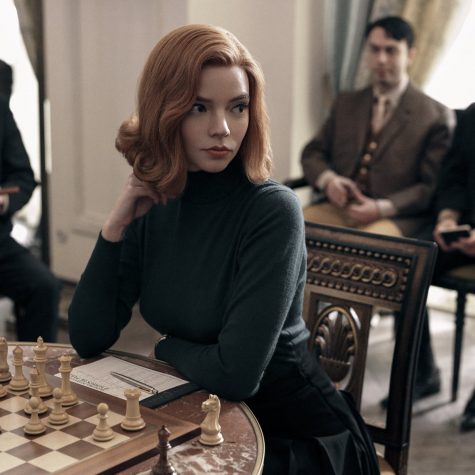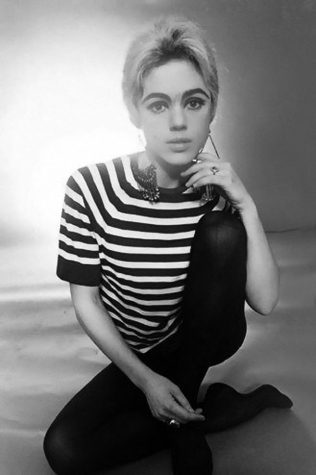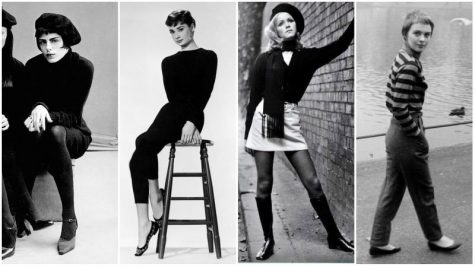 During the beginning of the show, Beth wears skirts and dresses. Over time, she shifts to wearing pants and more androgynous clothing. This transition reflects women's shifting ideals from the early to late 60s, moving away from traditional housewife roles towards the workplace, as a result of second-wave feminism and federal approval of the birth control pill. 
Costumes in The Queen's Gambit follow changes throughout the period, explore meaningful symbolism and references and provide context on a broader scale.
"Little Women" – Concord, MA, Victorian Era, 1860-70 (3/10)
Little Women follows the coming-of-age stories of the four March sisters—Jo, Meg, Amy, and Beth—in Civil War-era Concord, Massachusetts. Despite winning an Oscar for Best Costume Design, "Little Women" strays far from realistic Victorian-era fashion.
Once again, the costumes decidedly lack bonnets, a key component of late 19th century women's attire, and allow for major hair inaccuracies, as the March girls frequently keep their hair down and side-parted instead of in a typical middle-parted up-do.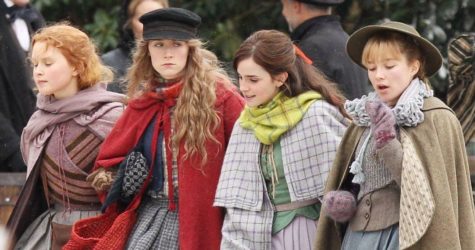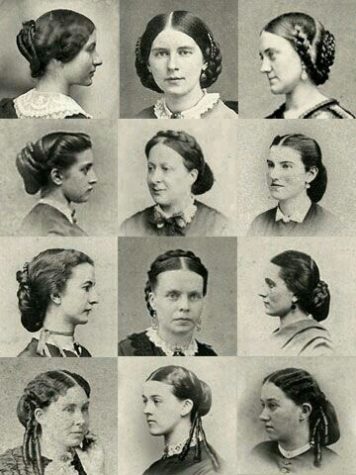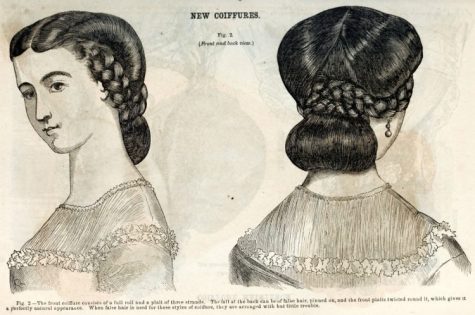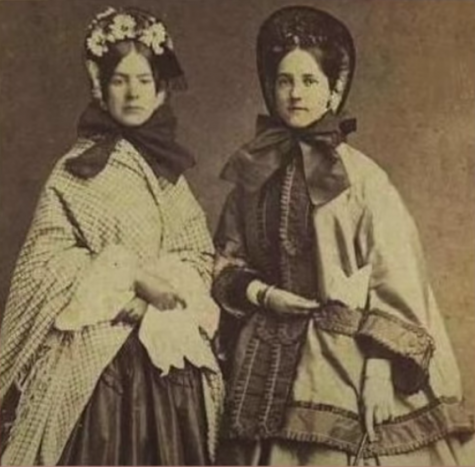 Additionally, many of the color dyes used in the garments would not have been available during this time period. 
Between the childhood of the March girls and their adult life, there was no significant change in style. As director Greta Gerwig decided to go for a non-linear plot, referencing the changing fashions would have been a helpful distinction between time periods.
So, is historical accuracy the most important component of costume design, or can creative liberties be taken for the sake of aesthetics and accessibility? In what instances is historical costume accuracy important or not important, such as when presenting real historical events or historical figures? While mistakes and discrepancies may not take away from the brilliance or entertainment value of a show, accuracy in period dramas allows us to understand and connect with people and cultures of the past in a realistic and authentic context.