Senior Foote shares love of film through Cinema Club
Unlike many teenagers, senior Alaya Foote doesn't just watch movies — she makes them.
Foote is part of the No Comment Film Fellowship, a program sponsored by Warner Brothers that aims to give teenagers skills necessary to be successful in the media industry and in the film production hub of Atlanta.
"The purpose of the program was to make a film," Foote said. "It was socially distant, and we'd go online every Thursday. We learned about film a lot; we started with pictures and then we learned how to use a camera. We'd make documentaries by ourselves with the help of the mentors from Warner Brothers."
Through the No Comment fellowship, Foote worked in a team with other fellows to create a narrative, or a fiction film. She worked as the writer and the sound editor for the narrative and also created her own documentary, "Howell Station."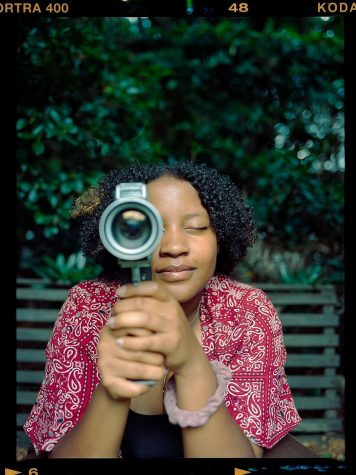 "I was leaving my childhood home," Foote said. "The film was about the different characters around the neighborhood … And personally, it is a love letter for my neighborhood."
Along with her fellowship program, Foote produces movies on her own time. She also writes film discussion pieces, both on the film review app Letterboxd and for UnPublished Magazine, an online publication for teenage creators.
"I like to talk about movies whenever I watch them," Foote said. "It makes me kind of reflect and think more about the film and how it can relate to my life personally and the situations I'm in."
Foote has participated in many film-related activities at Midtown. She's acted, done technical work for the drama program and made videos through the Skills USA club. Foote has also worked for Grady News Now, as part of the Audio-Video Tech and Film pathway — she loved always having a camera by her side.
"I did little news stories," Foote said. "It was actually pretty fun because I got to have the camera with me. Last time we were actually in school, I'd bring a tripod or a camera to school every day, just because I felt like I needed to have one."
However, Foote wanted more out of her experience with film at school. Along with her friend, senior Adeline Diem, Foote founded the Midtown Cinema Club at the beginning of the 2021-2022 school year.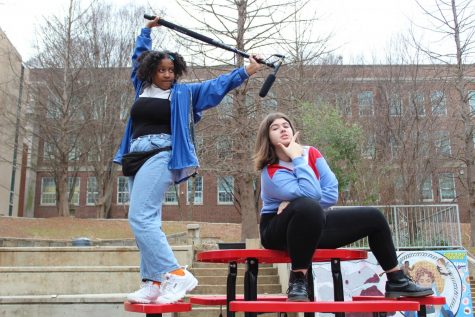 "The problem that I have with film is that I can't really find people to do it [with]," Foote said. "So, creating this club was kind of like a resource for me to [collaborate with other] people that are interested in film, without having to personally ask."
Both Foote and Diem were driven by the idea of creating a collaborative environment.
"Film is a great way to express yourself," Diem said. "There is art, but that's very one-dimensional and film, you can include so many different perspectives. And everyone has a part … there are people who write the script, people who hold the camera, people who like to act, edit … You get to see what other students have made, what goes on in their minds."
The club's teacher sponsor, Kate Carter, believes that the Cinema Club "fills a void" in the Midtown community.
"About 50 people showed up to the first meeting," Carter said. "There's clearly a lot of pent-up energy to be together and share a community over the things people love, which [in this case] is movies."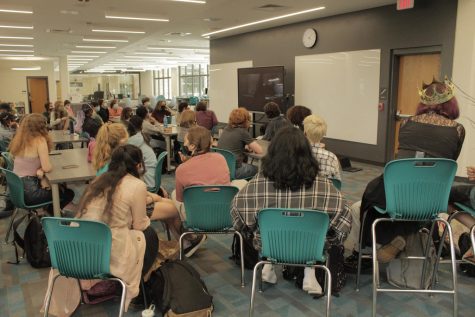 The Midtown Cinema Club meets Friday afternoons, 3:45-4:45, in the media center. Foote and Diem plan for the club to be a place for both the creation and viewing of films.
"We're basically [going to] to watch movies and analyze them," Diem said. "And then our goal is to create three short films, or three narratives and then one documentary documenting our [filmmaking] process."
Foote is enthusiastic about the prospect of sharing her love of cinema with the greater Midtown community.
"I really want [club members] to expand their horizons, because there's a lot of mainstream films that people watch," Foote said. " There's so many [other] good films. I'm so excited to share these with them."