SkillsUSA prepares students for the workforce
Anxious students sit quietly, their palms sweaty, hands shaking and fingers tapping, as they prepare for the first day of their first jobs.
Everyone has to endure the nerve-wracking process of a first job. From beginning with an interview to actually entering the workforce, the entire experience can feel overwhelming.
"At times [having a job and going to school] can be challenging," said senior Mikaya Ali, who participates in Grady's work-study program. "You have to learn to focus on what's most important and find a balance between school and work."
SkillsUSA is a national organization designed to improve the quality of the United States' workforce by expanding students' opportunities and preparing them for careers.
The SkillsUSA club at Grady focuses on helping students succeed in their future and present jobs. Many students at Grady retain a job either through the work-study program or outside of school. Senior Ben Sockel is a tutor at Kumon, an afterschool, K-12 tutoring organization.
"Maybe 90 percent of the staff [at Kumon] are Grady students," Sockel said. "Our job is to basically keep students on task and focused on their assignments to improve their math and reading skills."
Every job requires various skills sets. Sockel must ensure students listen and follow his directions. He must be assertive and supportive if asked for help. Ali utilizes similar skills as a teacher's assistant at the Goddard School, a private preschool and daycare.
"It is important to be understanding and patient with the kids," Ali said. "But you can learn these skills gradually over time as you gain more experience after many trials throughout life."
The SkillsUSA club at Grady concentrates on developing members' leadership skills, which are necessary for various jobs.
"The Grady SkillsUSA involves students in activities such as fundraising and community service for members to refine and develop new critical skills," said Nora Ball, vice president of Grady's SkillsUSA. "Specifically, the Grady SkillsUSA focuses on preparing students for jobs within the Audio/Video Tech and Film pathway."
SkillsUSA also gives leaders such as the president and vice president the opportunity to utilize their leadership skills developed through the organization.
"Since I run the meetings with the vice president, I have to speak in front of the entire club and get their attention during the meetings," said Alaya Foote, SkillsUSA president. "And I have to help everyone know what they need to do as well as organize everything, including the agenda, tasks and competitions."
The national organization collaborates with numerous middle schools, high schools, and colleges throughout the United States. SkillsUSA holds competitions, or rallies, for participating schools to compete in activities of varying topics to display their teamwork, diligence and creativity.
"We went to a rally a few months ago," Foote said. "Everyone had to make a poster or shirt and then we came together to make a banner\; so, everyone contributed. We were able to all come together and work as a team to make one product."
Although juggling multiple tasks at one time can be difficult, SkillsUSA provides an environment to prepare students for their future careers by granting the resources to enhance occupational and social skills.
"We are all friends with each other," Foote said. "Everyone is always nice to one another, and we learn job essentials without putting too much pressure on anyone."
Leave a Comment
About the Contributor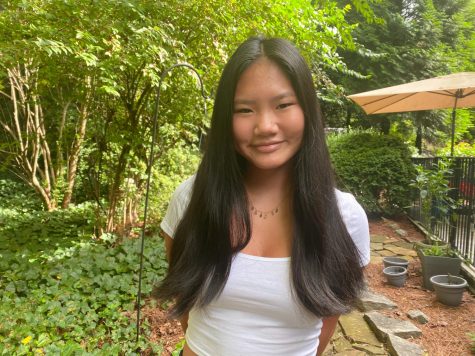 Grace Langan, Lifestyle and A&E Section Editor
Grace Langan is a junior, and this is her second year writing for The Southerner. This year she is excited to be the Lifestyle and A&E Section Editor....