The trip of a lifetime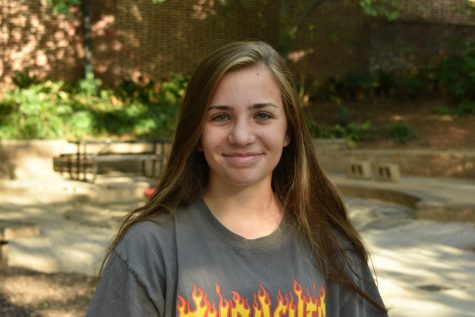 More stories from Tatum Dutton
New physics teacher Christie Lowell took 23 students on a trip this past summer to the Galapagos Islands in Ecuador. The Galapagos Islands are a cultural and environmentally unique place that provided an exciting adventure for the students and chaperones. This once in a lifetime trip changed student's world views and their opinions on environmental health.
"It seemed very interesting and like an opportunity that most people would never get to have, so I wanted to take up the chance when I could," sophomore Zoe Chan said, who went on the trip this summer.
When Lowell presented the idea for this adventure to her then eighth grade class of 2022, many students were interested but only a select few followed through. The expedition was sponsored by EF Educational Tours who help teachers take students to over 65 countries around the world. EF provided all of the accommodations including hotels, meals, and tour guides.
"The accommodations were beautiful!" Lowell said. "They were way better than I expected."
The travelers started their journey by flying into Quito, Ecuador, staying for two nights. While there, they toured Quito and went to the equator to learn about the rotation of the Earth and Quito's unique environment. Students went to the central old town, Quito square, where all of Ecuador's predominant political figures live and witnessed a political protest being made for rainforest conservation. They also toured some significant religious centers like the "Gold Church", which was opened in 1765, and they also journeyed to the largest Virgin Mary statue in the world.
After seeing the city and learning more about Ecuador, the group flew out to Baltra Island, Galapagos. They boated back and forth between multiple islands including Santa Cruz, Isabela and San Cristobal. On the islands they did a multitude of things including snorkeling with sharks, touring the Charles Darwin Research Center and hiking through lava tunnels and craters.
"My favorite part was probably swimming in the volcanic canyon and snorkeling in the tunnels underwater," sophomore Charlie Payne said.
The students were also applying their knowledge in the real world. They learned about evolution, Charles Darwin, endangered species, and a lot about the volcanic formations that created the islands. The islands were formed on top of a hotspot on the northern edge of the Nazca tectonic plate. Out of this hotspot grew volcanoes who's lava has since dried into the islands we know today. Along the way, lava tunnels where the magma flowed were formed under all of the islands and some collapsed to create giant canyons, now covered in lush greenery.
"A lot of kids either just took life science or biology and a huge part of what they study there is evolution and taking them to the Galapagos Islands makes what they learn in school a lot more relevant," Lowell said.
Another big factor that keeps the Galapagos thriving is their admirable ability to keep their environment preserved. In this other-worldly place, animals aren't scared of humans and will walk right up to you, there are unique species the likes of which can be found nowhere else and a multitude of ecosystems like deserts and rainforests. To keep this nature intact, the Ecuadorian government enforces strict rules such as how much plastic you can bring onto the islands, not getting too close to any wildlife and how at every dock or airport you are thoroughly checked to make sure you aren't carrying outside species with you. Even the smallest seed stuck to your shoe can have a detrimental impact on one of the islands.
"I learned about bringing in invasive species or even just how easily something brought in by someone can take over the environment," Payne said.
This trip changed students and staff for the better and changed how they look at conservation efforts around the world.
"Ecuador and the Galapagos are very committed to protecting the earth in a way that Americans usually aren't," Lowell said.

Leave a Comment
About the Contributor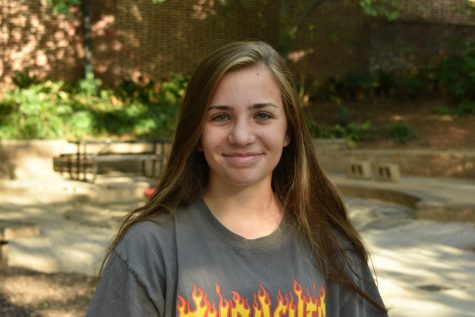 Tatum Dutton, Writer
Tatum is a sophomore that is graduating in the class of 2022. She plays softball and enjoys painting in her free time. She is super excited to be a part...