Beltline falls short on affordable housing promise
With easy access to shops and restaurants, miles of walking paths and a prime location in the middle of the city, the BeltLine seems like the perfect spot to live in Atlanta.
But, there's a cost.
In 2005, when the Atlanta BeltLine Partnership was founded, one of its promises was affordable housing. Since then, over 22 miles of the BeltLine has been constructed, with 11 more miles promised by 2030.
Any Atlantan knows the BeltLine has not delivered on its original guarantee.
The average rent for a one bedroom apartment on the BeltLine is $2,245 a month, with some units as high as $5,816 a month, according to Apartment Home Living. This is only $100 less than the average rent for an apartment in Los Angeles, California, a city notorious for its expensive housing. Los Angeles residents also spend close to the same amount of their income on housing as people in Atlanta do. For a project that was supposed to provide a variety of housing options for people of all income levels, this is simply too much.
The original brain behind the BeltLine, Ryan Gravel, who came up with the idea for the BeltLine while a graduate student at Georgia Tech in 1999, resigned from the Atlanta BeltLine Partnership back in 2016 along with Nathaniel Smith, founder of the Partnership for Southern Equity. According to the Saporta Report, Gravel and Smith didn't think enough was being done to keep housing prices in check. They resigned to send a message about reasonable housing costs and hopefully cause change. If their message was heard, it hasn't been acted on.
When construction on the BeltLine in the Old Fourth Ward neighborhood began, property values skyrocketed. Though this seems good for the residents, eventually prices got too high. Occupants were forced to move out of their homes because either they couldn't pay their property taxes or their rent rose too much. Even if residents sold their houses, they wouldn't have enough money to buy their former property back later. Situations like this provide a great example of why there needs to be more focus on low-cost housing and less "revamping" Atlanta through gentrification.
One way Atlanta and the BeltLine could do more for low-income housing is by creating housing aimed at people of all income levels. A study looking at consumers' preferences when buying a home found most consumers value amenities, like the ones the BeltLine has to offer, but they don't need four bedrooms. That being said, the BeltLine should focus its funding towards building one bedroom and two bedroom apartments and houses instead of large residencies with a surplus of bedrooms. The study also found one of the contributing factors that makes house pricing so high is the cost of capital and materials, which have recently skyrocketed. In order for there to be the necessary materials to construct housing for all incomes, more funding needs to be coming from the Atlanta City Council and Mayor's Office.
Up until last year when Mayor Keisha Lance Bottoms announced her plan to invest $50 million into affordable housing, the City Council had not done much to fix this problem, and since the council waited so long, it cost more than it should have to invest in low-cost housing. If action was taken earlier by the city, the investment would have cost less, and the problem would be less severe.
In November 2020, the Atlanta BeltLine Inc. released its plans to push for more affordable housing on parts of the BeltLine currently being constructed, specifically the Southside Trail. This is vital because areas on the Southside Trail are home to thousands of people who can not afford prices like the ones on the Eastside Trail.
Along with Atlanta BeltLine Inc. investing in projects for more fairly-priced housing, the city needs to make sure it provides steady funding, rather than one-time payments, for housing for lower income residents to help ensure they're not pushed out of their homes.
As Atlanta continues to grow and develop, it's obvious property values will increase, but the key to providing the best possible living situations to the majority of residents is to have housing affordable for people of all income levels. Though there have been more strides recently for reasonably priced housing along the BeltLine, more must be done to ensure the original promises of the BeltLine are delivered and affordable housing stays affordable.
Leave a Comment
About the Contributor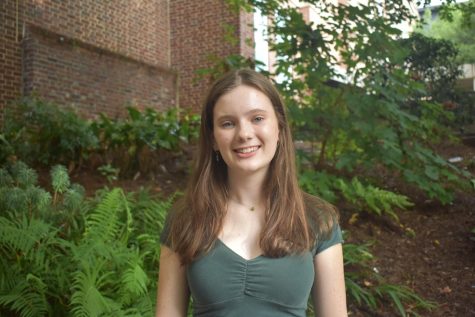 Greta Gustafson, Co-Editor in Chief
Greta Gustafson is a senior and this is her third year working on the Southerner. She is on the Midtown lacrosse team, and in her free time, you can find...