Hannah Doherty, Junior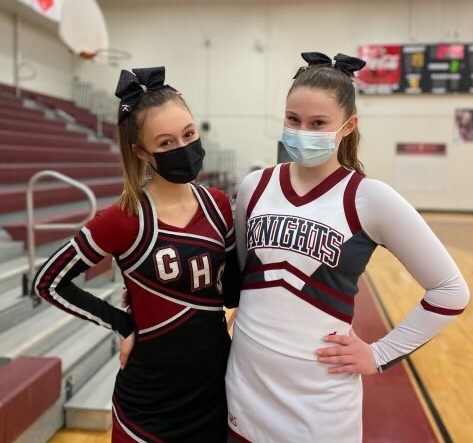 Junior Hannah Doherty participated in competitive gymnastics for seven years before deciding to begin cheerleading. Doherty has been a member of Grady's varsity cheer team her sophomore and junior years. 
"I started cheering in 6th grade at Inman," Doherty said. "After being a gymnast for so long, cheerleading was the next best thing and I've been cheering ever since."
However, with the pandemic and lack of spectators at games, cheerleading is looking slightly different. 
"Without any spectators, the football and basketball games have been very quiet," Doherty said. "One of the best parts of the games was the packed stands, so I really miss that. We also haven't been able to compete, which is my favorite part of cheerleading. Because of that, we haven't been able to do as much stunting and tumbling as we would have liked. We're hoping things return to normal by next school year so we can see everyone in the crowd."