Multicultural students embrace interpersonal discovery
A mixture of foreign tongues and belongings fill the homes of multicultural students. English phrases blend with those of their native language, showing a glimpse of what life is like for multicultural students.
 "I think all different sides of my culture and my identity play really well together," said senior Inaya Abdul-Haqq, a Caribbean-American student who is also Muslim.
However, adjusting to different cultures can also be troubling for students with multicultural backgrounds. 
Junior Shaya Moghim-Larestani was in fourth grade in Iran when she migrated to America in 2014. Moghim-Larestani is Iranian-Persian and, despite her time in the United States, still finds it difficult. 
"I had to adapt to another set of culture, American culture, really quickly when I was little," Moghim-Larestani said. "I feel like I've kind of lost a bit of my own family's culture. I mean, we celebrated New Year's and special holidays, but having not a lot of family members around you also impacts you, not being in contact with your family day to day. I feel like you can lose your sense of culture."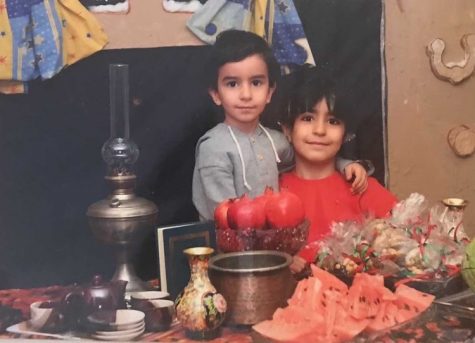 That feeling of cultural disappearance often manifests itself through a language barrier.
"I'm starting to forget how to write Farsi," Moghim-Larestani said. "Whenever I'm talking to my grandparents, I don't know how to speak to them. And it just feels so crazy to me when I start speaking in Farsi, because what I say doesn't sound sincere. I don't know the words to say what I want to say with sincerity." 
This loss is common among students living with two cultures. 
"The first time I visited my family in Texas I actually didn't speak it [Vietnamese] at all," said Henry Ngyuen, a Vietnamese-American Grady alum who graduated in 2020. "The only time I spoke it was with very basic Vietnamese. It sounded like I was talking like a baby. So speaking to [family members] who were almost my same age, maybe two years my senior, and struggling to speak Vietnamese was so hard." 
Distance from their own culture isn't the only thing multicultural students face, there's also a disconnect with American society and language.
"Even speaking or communicating in English, I feel there's a language barrier," Moghim-Larestani said. "Sometimes, I don't understand people, even though I've been here for almost six years." 
For many, it's the little things that remind them that they come from a different background. 
"There are times where I don't really understand, like pop culture references,"  junior William Charlop, who is Ukrainian Jewish-American, said. "Like 90s movies. And I've watched some of them. But it's like, having your own culture and knowing about it. I mean, on one hand, it isolates you, but it also makes you feel more connected."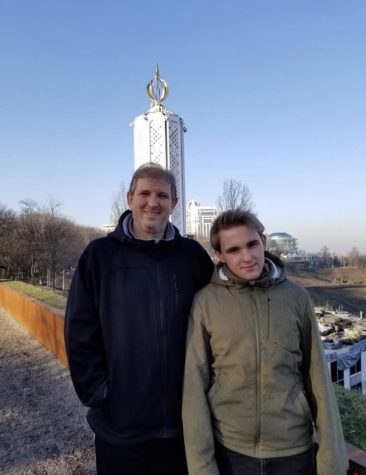 Some multicultural students believe Americans should be more understanding of their cultural differences. 
"I feel like people shouldn't get mad over the smallest things such as not understanding a Western reference, or small things like that, because coming from a whole different side of the world to a new place and adapting is difficult as it is," Moghim-Larestani said. 
Many multicultural students end up feeling isolated from both cultures and begin to question where they fit in. 
"I think that all of those three different cultures coming into play can sometimes be kind of conflicting, because in terms of being Muslim and having that whole culture because it's a religion with people from all over the world," Abdul-Haqq said. "You end up seeing and being a part of different cultures, and you start to question what am I, what's my identity?"
This has often led to multicultural students feeling confused about their identity.
"Fully coming into, like your identity, and realizing who you are is so difficult," Charlop said. "Especially in middle school, because you really want to fit in, and sometimes, you can disrespect your own culture on accident. There are some things you let happen, that now you wouldn't." 
Some multicultural students have learned to compartmentalize. 
"At home, I mostly speak Farsi and throw in some English words, so I feel like my Iranian self is my household," Moghim-Larestani said. "But when I leave the house, it's still a part of me, but I become westernized." 
Others find it easier to live two separate lives. 
"I keep them separate," Nguyen said. " I acknowledge that they're both of my life, but sometimes having them connected causes them to interfere with each other. In my mind, trying to combine them isn't a good idea."
For others, however, the divide isn't as apparent.  
"I used to always think that I only had one culture because of the fact that being St. Lucian or being Caribbean, and being American, kind of played so well together; I never really noticed that I was different until later," Abdul-Haqq said. 
Despite these interpersonal struggles, being multicultural has also brought new and important skills to light. 
"The experience on both sides is really cool, because it also makes you able to empathize with people better," Charlop said. "Because you're able to, like, see different perspectives from a young age, and be able to understand not everyone's gonna be like you." 
Living in these kinds of environments have allowed some students to understand the world a little better. 
"The fact that I got in touch with so many cultures from such a young age really brought in this sense of being open and being understanding of people, not necessarily, even culture wise, but religion or ethnicity, or sexuality," Abdul-Haqq said. "It all comes from a place where they're all different people, but we are all the same. When you look down and you get into the nitty gritty of everything, and everyone, we're all the same, and I think that being in a multicultural space and community instilled those values for me. It all comes from a place where everyone is a different person, but we are all the same."
Leave a Comment