Best books to read during quarantine
During quarantine, we have more time on our hands. A great way to fill that time is by reading good books. Here are ten quality books across all genres of literature for you to enjoy at home.
The Godfather by Mario Puzo
Before you binge-watch "The Godfather" movies, read the story that started it all. A compelling tale from the beginning with gore and glory, Mario Puzo spins a tale of a New York mafia family, run by Don Corelone and his three sons. They fight a mob war and conduct business in the family name. The book is fast-paced, full of action and love.
Yes No Maybe So by Becky Albertalli and Aisha Saeed
Becky Albertali and Aisha Saeed are two Atlanta based authors, and they strike close to home in this new politically-charged novel. Based loosely off of Atlanta democrat Jon Ossoff's 2017 campaign during the special election in Georgia's sixth congressional district, the story is about Jamie Goldberg and Maya Rehman, both forced to work together to canvas for a local democrat running for the Senate. Throughout the process, the two become friends. This book is a great story about political activism through the eyes of teenagers close to home. The story is charming but also discusses many pressing issues in our government.
Into Thin Air by John Krakauer
John Krakauer is one of the best adventure writers out there. In his book Into Thin Air, he transports you to Mount Everest with his crew of mountain climbers, including guides, sherpas and other climbers. This is a harrowing account of survival in a storm on the world's highest peak. Krakauer explores all the events leading up to the disaster and balances his own account with the memories of others on the mountain. This book emphasizes just how quickly things can go wrong above 20,000 feet. Survivor's guilt, preparedness and luck running out are just a few themes that circle through the novel. This is a nonfiction thriller that will grip you, horrify you and never let you put it down.
Where the Crawdads Sing by Delia Owens
I know I am late to the party with this recommendation, but this book deserves all the hype it's received and more. The main character Kya lives in the marshes of North Carolina when her family leaves her to take care of herself at a very young age. Relying on her wits, kindness from local shopkeeper Jumpin and her friend Tate and the endless bounty of nature, Kya learns the secrets of the marsh. All of this is interrupted when local celebrity Chase Andrews is found dead, and Kya becomes a murder suspect. The story is both captivating in its descriptions of nature and suspenseful in its action. This is a book you will not be able to put down.
Homegoing by Yaa Gyasi
This story traces the descendants of two half-sisters in Africa, one sold to slavery in America, Esi, and one who stayed in Africa, Effia. Homegoing tells the story of the descendants and reprecussions of slavery. Each chapter goes forward one more generation into the future, with Esi and Effia's descendants alternating chapters until they arrive at the present day. Though the book reads more like a collection of short stories, there are recurring themes and people that connect the previous chapter to the next. Well written and compelling characters will keep you reading from the first page to the last.
Gone With the Wind by Margaret Mitchell
I don't need to explain the allure of Margaret Mitchell's classic Gone with the Wind, but I will attempt to anyway. Margaret Mitchell's writing is exquisite. Her storytelling captures your imagination, takes your breath away and keeps you reading longer than you would expect. Gone with the Wind takes place in Atlanta, which makes it fun to imagine your hometown in the thralls of the civil war and reconstruction. Paired with the romance of socialite Rhett Butler and tempestuous Scarlet O'Hara, it is a tale second to none.
On the Come Up by Angie Thomas
Angie Thomas made waves with her first novel, The Hate U Give. Her second, On the Come Up, delivers just as well. It tells the story of Bri, a sixteen-year-old girl who wants to make it as a rapper but is easily labeled by society for being a black rapper. This wonderful coming of age story about finding your voice will make you laugh, cry, smile and then want to read the book all over again.
Goodbye Days by Jeff Zentner
This book is a searingly honest portrayal of grief and guilt. High school senior Carver's only worries are college and writing when his three best friends are killed in a car accident caused by texting and driving. With a pending criminal investigation and lingering grief, Carver embarks on a series of goodbye days with each of their families to tell their stories and learn more about each of his best friends. The book is heartbreaking, funny and romantic.
On the Road by Cormac McCarthy
Post-apocalyptic fiction isn't everyone's style, but if it is, look no further than Cormac McCarthy's On the Road. The world has fallen prey to an unnamed disaster, and nothing is left. This story forgets the typical revolutions and romance of the genre and focuses on the unwavering love and devotion between a father and son traveling south down a road to warmer weather. The two try to survive and protect themselves throughout all the struggles and hardships.
Purple Hibiscus by Chimamanda Ngozi Adichie
If you want a coming of age tale that is anything but ordinary, read Chimamanda Ngozi Adichie's debut novel, Purple Hibiscus. The story follows a young girl Kambili and her brother Jaja, who live under their fanatically religious father in Nigeria. When Kambili and Jaja go to stay with their Aunt Ifeoma, they learn about a different way of life, a life poorer in materials but far richer in laughter and love. This is a beautifully captivating story that transcends national boundaries and reminds us of the power of family and friendship.
Leave a Comment
About the Contributors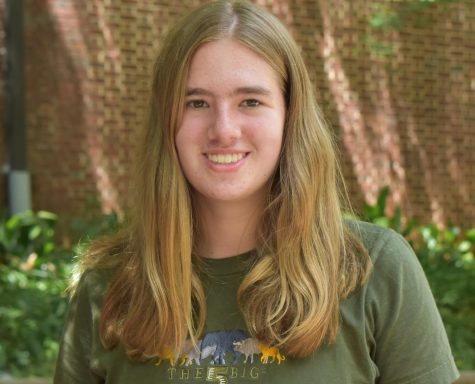 Annie Laster, News Section Editor
Annie Laster is a sophomore and section editor of Lifestyle. When she's not working on the newspaper, she is traveling, hiking, playing volleyball, or...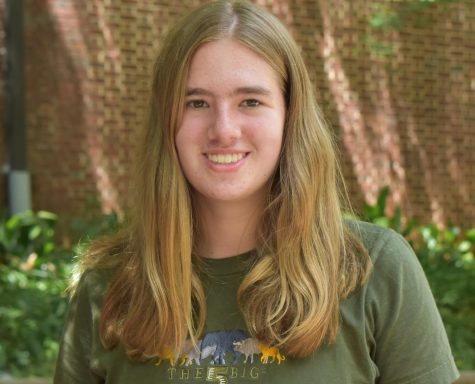 Annie Laster, News Section Editor
Annie Laster is a sophomore and section editor of Lifestyle. When she's not working on the newspaper, she is traveling, hiking, playing volleyball, or...