Writing center gives students more opportunities to improve writing
Writing is a fundamental skill in all fields. From college applications and resumes, to research papers and emails, students use writing techniques daily.
The writing center provides an additional resource outside of class for students to develop quality writing.
"We try to encourage writing of all kinds," said Riki Bolster, former journalism teacher at Grady. "I totally believe that writing is the most important skill to develop, even more than talking."
Bolster, current volunteer and the center's previous director, believed current co-directors and Grady parents, Nick Chiles and Denene Millner, could provide additional insight to students.
Chiles and Millner are award-winning authors and journalists. They have written roughly 35 books, including seven New York Times Best Sellers. They also have experience teaching writing to teenagers.
"My ex-wife and I had both done a lot of tutoring writing," Chiles said. "I taught in a writing program for high school kids in New York for 10 years. I've been a journalist and author for 34 years now. I've spent a lot of time working with young people on their writing, so we both thought we had something to offer."
Furthermore, Bolster notes the different perspectives Chiles and Millner provide.
"They bring expertise that not many people have, but secondly I think they've brought diversity," Bolster said. "We had some diversity, but when you have a director that's African American that automatically brings that diversity."
Chiles' life experience influenced his desire to get involved. In high school, he felt uncomfortable writing, which he believes many students feel today.
"When I was in high school, I still didn't envision myself as a writer, but I had a journalism teacher who, without me knowing it, took one of my essays for his class and put it in the student paper," Chiles said. "I saw how kids reacted to it and went from being horrified and terrified to actually being pleased. So then, when I went to college at Yale, it just occurred to me one day to wander into the daily newspaper office, and I never left, basically."
Now, he uses the writing center as an opportunity to help students eliminate their insecurity of expressing themselves on paper, as his teacher did for him.
"Once they come to us, many kids, over the years, have told us that it was actually fun or helpful or not as scary as they thought it would be," Chiles said.
Although the writing center is open all year, it tends to be the busiest at the start of the school year, as many seniors seek guidance on their college admission essays.
"College essays can be so stressful but having people to help you makes it a lot less stressful," said senior Ali McGary. "I think it's very helpful that Grady offers such an expert opinion to help seniors with this process."
However, not nearly as many students visit the center during the second semester. Often, the center holds events and competitions to attract more students.
"For the last 10 years, we have had the play writing workshop where, over the weekend, kids would write a one-act, two character play, and then we'd bring in professional actors to perform it on stage that night," Bolster said. "But now, the Georgia Film Institute started dramatic writing classes for teachers to incorporate in their curricula And, this year students who have been in any one of these classes can submit a play, and they will pick 10 submissions to perform."
The writing center also provides advice on class assignments and essays for all subjects. Chiles notes that it can be challenging for teachers to discuss the individual strengths and weaknesses of each student.
"In regular English classes, the teacher usually doesn't have time to work with kids one on one, so the writing center would be if the teacher could go desk to desk and spend half an hour, an hour or 45 minutes with each kid every week," Chiles said. "It's much more personalized attention. We can go over every single word, every single sentence in something that you've written and work on it until it shines."
The writing center has been providing this service to students for over a decade. However, as Chiles' and Millner's' youngest daughter graduates this year, they will both be stepping down to pursue other opportunities.
"I don't know what will happen in the future," Bolster said. "I would like to see it continue and keep going, but there seems to be a lot more support programs at Grady for kids taking their SAT or ACT or just school work. So, I don't want the center to be repetitive, but I still think students need writing help."
No matter what the future holds, Chiles hopes all students who use the writing center learn to dismiss the idea of perfection and instead focus on improving their writing and enjoy doing so.
"Everything that we write is a work in progress," Chiles said. "I'm working on a book now, and I just got notes from my editor. If it was red pens we were still using, every page would look like it was bleeding to death. Nothing is going to be perfect, and everything that you write should be open to tweaking."
Leave a Comment
About the Contributor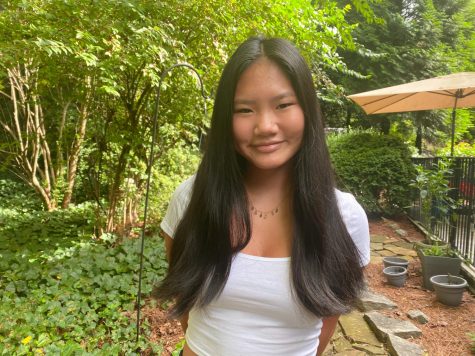 Grace Langan, Lifestyle and A&E Section Editor
Grace Langan is a junior, and this is her second year writing for The Southerner. This year she is excited to be the Lifestyle and A&E Section Editor....