New resources help students prepare for post-secondary plans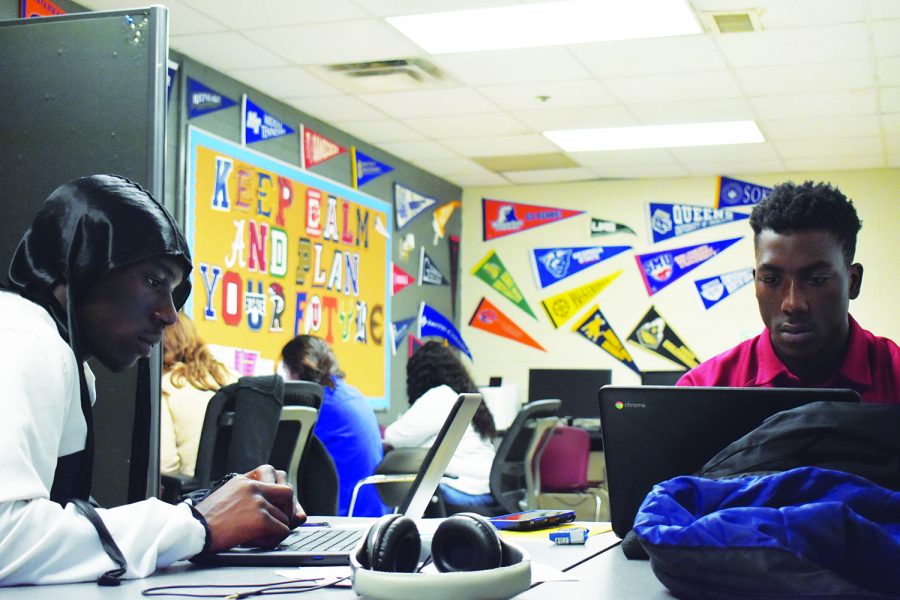 Two resources new to Grady this year, the college advisors and the implementation of the national OneGoal program, help the students who often get overlooked, make post-secondary education plans.
The stress of applying to college often clutters the minds of busy juniors and seniors. To help students manage this process, Grady offers many resources, including counselors, writing workshops for admissions essays and the College and Career Center (CCC).
Most of these resources, however, must be intentionally sought by students. College advisors Amber Jones and Abby Poirier, who are new this year, seek to fill the gaps. Poirier and Jones aim to meet with every one of the seniors at least twice over the course of the year. Everything the college advisors do with the students is logged into databases to keep track of where everyone is in the process and make sure they are advising everyone equally; so, no one gets left behind.
"That's a really big mission," Poirier said.
The data trackage also helps them know whom they need to meet with because not everyone will seek them out voluntarily.
"We drag them in," said Poirier. "We will track you down, pull you out of class and say 'come with me.'"
Jones explains that underlying factors, such as access to finances, socioeconomic status and family life affect the likelihood of students going to college. While Jones and Poirier assist all seniors, they emphasize serving first-generation, low-income students.
"This is where our job comes in," said Poirier. "We're here to catch some of those students who are sometimes under the radar."
Another resource, the OneGoal program, is a national three-year program that mentors students from their junior year to their freshman year of college. It also caters to the students who don't always get the support they need. Calculus teacher and OneGoal mentor, Andrew Nichols, is responsible for the first cohort of students. He teaches a year-long class that students are placed in based on recommendations.
"We're looking for kids that are in the middle academically," Nichols said. "The students most in need of support get support, and the highest ability students can get the most support from their parents. The kids in the middle sometimes get overlooked."
According to the OneGoal official website, a big part of its value system is that "post-secondary education provides the best opportunity for success in an inequitable world." OneGoal's mission statement is "Graduation. Period." This encompasses the ultimate goal that no one will be left behind.
"I will continue to be their mentor in that first year of college or first year of whatever they're doing to hopefully make sure they keep their feet under themselves and … feel confident going into being more independent," Nichols said.
The other thing these two new resources have in common is that they aim to ensure the post-graduation plans for all students are right for them even if that doesn't mean going to college specifically.
"If you don't want to go to college, that's fine, but our job is to make sure you have a plan," Poirier said. "We just try to read each student and try to gauge their interest and their abilities and what they want to do with their lives."
OneGoal also helps students come up with a plan for life after high school that is tailored to their career goals, instead of solely encouraging college.
"If their career path doesn't require a college degree, we are not going to steer them toward getting a college degree," Nichols said.
Since this is the first semester of the program, evidence of the OneGoal program's success has not been determined, but Nichols remains optimistic.
"They're shifting attitudes, improving relationships, [and] there's a growing sense of community," Nichols said. "Recognizing those small shifts … is what keeps us moving forward towards our more tangible goals."
Leave a Comment
About the Contributor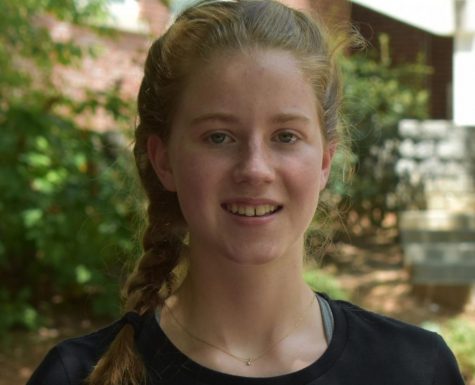 Ava Smith, Co-Editor in Chief
Ava Smith is a Co-Editor in Chief for the Southerner. When she is not working on the paper, Ava likes to eat good food, listen to good music, advocate...