Meyer climbs to new heights
Senior Will Meyer participates in the nontraditional sport of rock climbing.
Rock climbing, a nontraditional sport recently added to the 2020 Tokyo Olympic Games, has a growing community in Atlanta, including senior Will Meyer.
"I've been climbing since ninth grade," Meyer said. "The other school that I went to [Westminster] had a required outdoor program that ninth graders had to take, and I just happened to choose the climbing course. I really got into it. We got some gym time, some actual real rock time."
Meyer joined Atlanta Rocks and now works at Stone Summit, a climbing and fitness center off Interstate 85, which helps to provide a sanctuary for both the Atlanta and Southeastern climbing communities.
"We were doing something that no other gym in the country had done with its size, and also the sheer overhang and physicality that was involved with the design of this gym," Stone Summit co-founder and owner Daniel Luke said. "We wanted to really create something that was going to create a buzz and expand the climbing community in the Southeast."
Unlike most sports, climbing is a social sport driven by a participant's desire to beat personal goals and summit a climb. The fulfillment that comes from it has led Meyer to "realize that is what you want to focus on" and has furthered his passion.
"Climbing is a little bit pointless," Meyer said. "I mean you get to the top of a rock and you're just a little bit higher than you were before, and like nothing really changes, but it is just something that you have to understand from doing it a lot."
Working at Stone Summit allows Meyer to meet many climbers at the gym.
"It's mostly just a fantastic network of climbers," Meyer said. "You never don't have someone to go climb with … You get to go on fantastic climbing trips out-of-state and stuff like that."
The unique environment surrounding climbing has led to a similarly unique community and culture.
"I mean I like the culture [of climbing]," Meyer said. "We are all just a bunch of dirtbags, and we are just kind of living with it. I like being able to go places to do it. You know, climbing is climbing, and I will do it wherever, but there are a lot of crags (a steep cliff) that are really kind of destinations, really beautiful places to be without climbing and then you go put yourself 60 feet up on a wall, and it is just that much better."
Meyer has a climbing trip planned for Oct. 11 with co-workers from Stone Summit at a "famous crag" in Kentucky called River Gorge.
"We are going to be there for five days or so," Meyer said. "I'd really like to not waste that trip. I'd really like to train up to that, climb hopefully 5.10 outside on lead. That would be absolutely ideal."
Climbing is rated on a scale of levels ranging from 5.6 to 5.14, the latter is the hardest difficulty. Outdoor levels are harder while the number scale remains, and the courses in the Southeast are generally "sandbagged," according to Meyer, meaning they are harder at lower number difficulties than in other regions.
"So, the highest level of climbing is close to impossible [to achieve], because of how difficult it is," Stone Summit employee Gustavo Rodriguez said. "In the grading system, at least in the gym, we go up to 5.14, and just on that, I can list all of them on my hand. But that's not even the highest grade in climbing, you go outside, and it gets even harder."
Stone Summit, like other gyms in the country, holds major competitions three times per year: two bouldering competitions and one top rope. Bouldering is without ropes on lower courses, and top rope requires a belay and rope system as the altitude increases.
There are also local competitions held more often. The competitions are a way for climbers from all skill levels to show their abilities on a large scale, but are often less intense.
"I wouldn't say I have ever climbed competitively," Meyer said. "It is just kind of fun to compete, but I've done a couple of the bouldering competitions. I haven't done any of the ropes competitions here [Stone Summit] because that just scares me because there are so many good ropes climbers here but I mean it's a good time if you get a bunch of friends to join the competition with you and just you all climb together.
Rodriquez said the gym also has community outreach.
"We also provide gear to other schools, and we allow schools to come over here for physical education as well, and for homeschooling as well," Rodriguez said.
Meyer would like to continue climbing past high school, citing it as a "no brainer."
"Dream school is Appalachian State," Meyer said. "Boone, North Carolina is just ridiculous for climbing, skiing, stuff like that, so that would just be the perfect location school."
However, after college, Meyer hopes to be a 'dirtbag climber' for a period of his life.
"I definitely intend on climbing being a lifelong thing for me," Meyer said. "I have kind of toyed around with the idea of just living in a van a couple years after college to just drive around to different climbing areas and just live really cheaply before I actually bite the bullet and get a real big person job."
While climbing can be considered a "social sport," it is very independently motivated.
"What someone's getting out of [climbing] is completely personal, in the fact that someone might really like training and just pushing their body to the limits. There's other people who don't necessarily want to push themselves to the limits, but they like success, so they stay in their social world while also staying on some of our more beginner-oriented climbs."
Climbing is a unique sport with a unique culture. It is not one of the more traditional sports of which high schoolers partake in, but can be one of the most rewarding.
"As a little cheesy as it sounds, I feel like I have a little bit more direction now," Meyer said. "I definitely know that whatever I end up doing with my life it's just going to be to get more money so that I can go climb when I don't have to work.
Leave a Comment
About the Contributors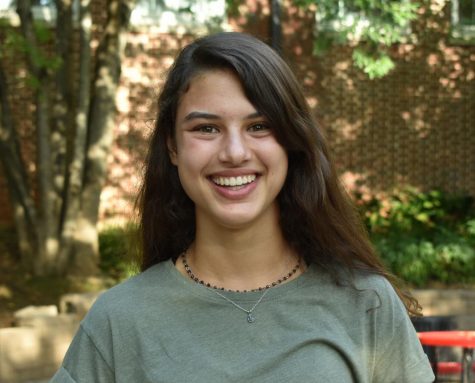 Kaitlin Palaian, Sports Managing Editor
Kaitlin Palaian is a senior and ready to co-lead the sports section to excellence this year. She is excited to be on staff again this year and share what...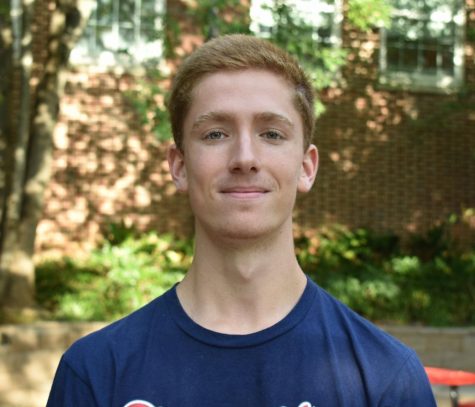 Elias Podber, Sports Managing Editor
Elias Podber is a senior this year and is excited to co-lead the sports section of the paper to new heights. He is captain of the cross country team and...